Jessica Eye and Jennifer Maia had a brutal battle at UFC 264 that ended in gruesome fashion. After Jessica Eye suffered a bone deep forehead cut the match was called in the third round with Jennifer Maia emerging victorious. On social media Jessica Eye's forehead cut was compared to a third eye growing from her face.
Most people would have been in shock after seeing their forehead was literally split open, but when it happened she wasn't even really phased. At times she even stuck out her tongue, and made faces to the camera like she was enjoying every moment. If you watch Dragonball Z Jessica Eye looked like the character Tien.
Take a look at these reactions to Jessica Eye's "Third Eye".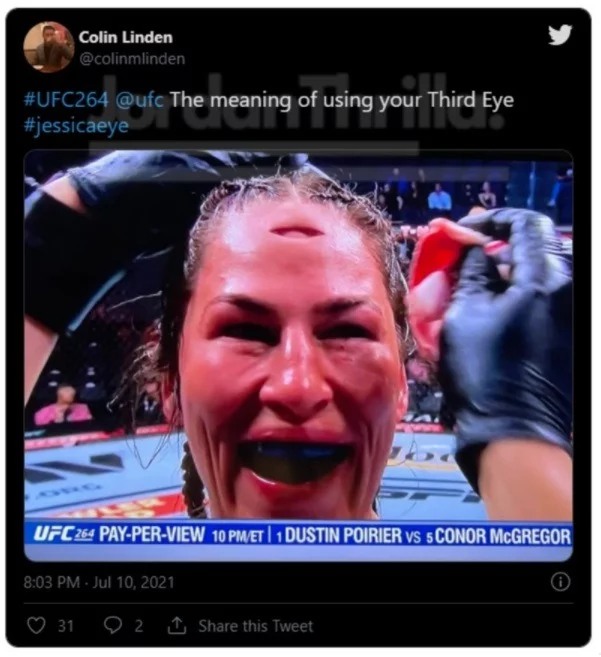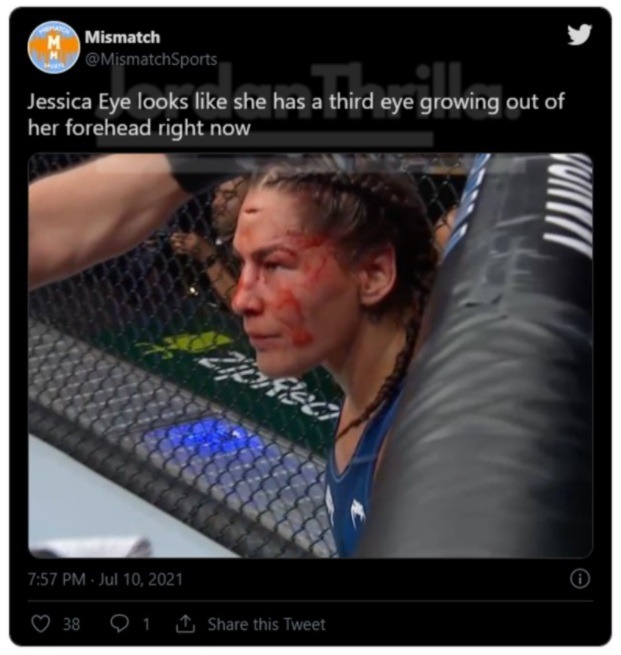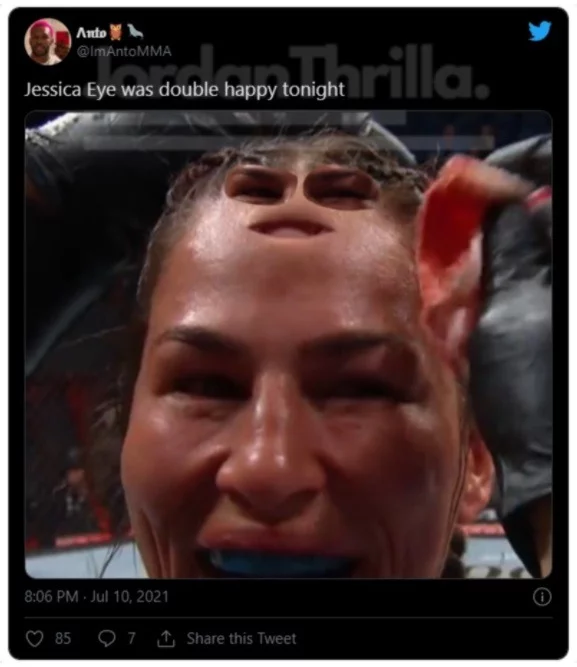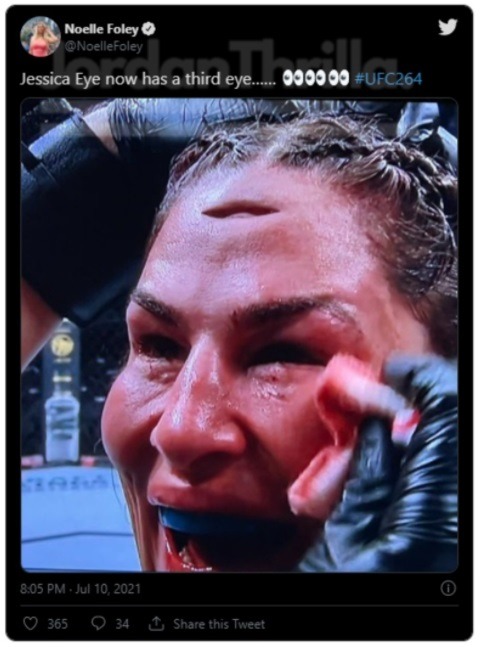 As you can see in the pictures she was smiling through the immense amount of pain an injury like that probably causes. If you've ever sweated after getting a small cut you know how much pain it can cause when the salt touches it. Now imagine what she was feeling with a cut that deep.
Theoretically speaking since Jessica's last name is "Eye", you could say she was born for this moment.
Hopefully when her forehead cut heals it doesn't leave a huge scar.
Author: JordanThrilla Staff