Many people have accused Dana White of underpaying UFC Fighters, and the trend continued after their recent blockbuster event. When the amount fighters made was announced people were shocked at how much Francis Ngannou and Stipe Miocic got paid for purses at UFC 260. What's even more shocking is that Francis Ngannou made more from a BossLogic NFT collaboration than he did for UFC 260.
How Much Did Francis Ngannou and Stipe Miocic Get Paid for UFC 260?
Official reports say Francis Ngannou made $500k with a $30k bonus for winning. Stipe Miocic made $750K despite getting destroyed during the match.
How Much Did Francis Ngannou Make From His BossLogic NFT Collaboration?
Francis Ngannou made $580k from his NFT Collaboration with BossLogic. That's almost $100K more than his guaranteed purse from UFC 260. BossLogic is a digital artist who first announced his partnership with Francis Ngannou back on March 24. They created 4 limited edition pieces of digital art that would only be released if he won the fight, and of course he won easily.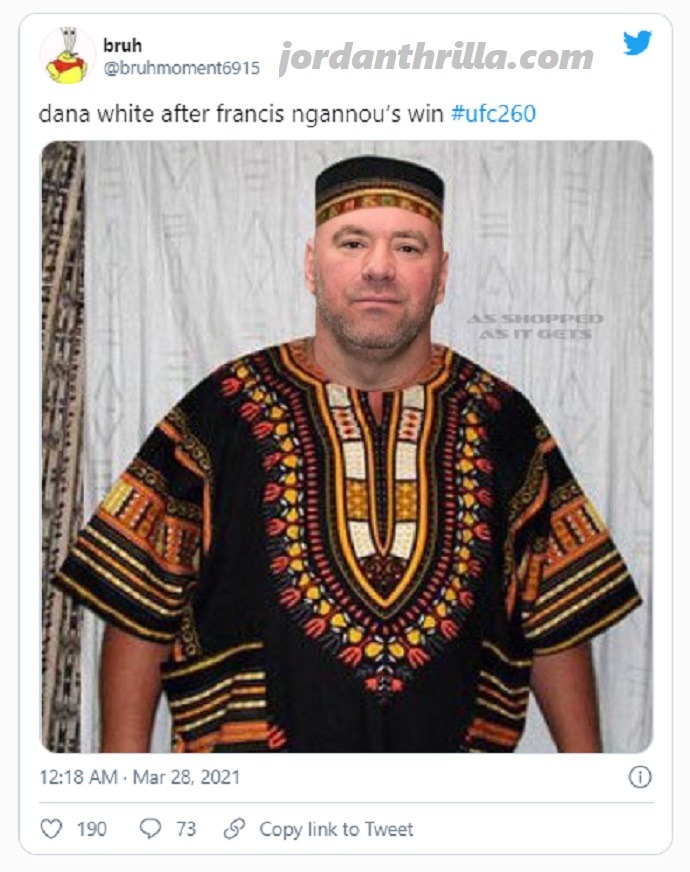 What Is NFT?
NFTs are 'rare' digital tokens that are represented only by art, audio, or video content. They can only be sold or transferred through blockchain, and usually go for massive amounts. For example Azealia Bank's $extape sold through NFT for $275 Million.
All in all this supports the gripe that UFC fighters should be paid more, especially considering how dangerous the sport is. However, it doesn't help that Dana White can easily replace most UFC fighters.
Author: JordanThrilla Staff