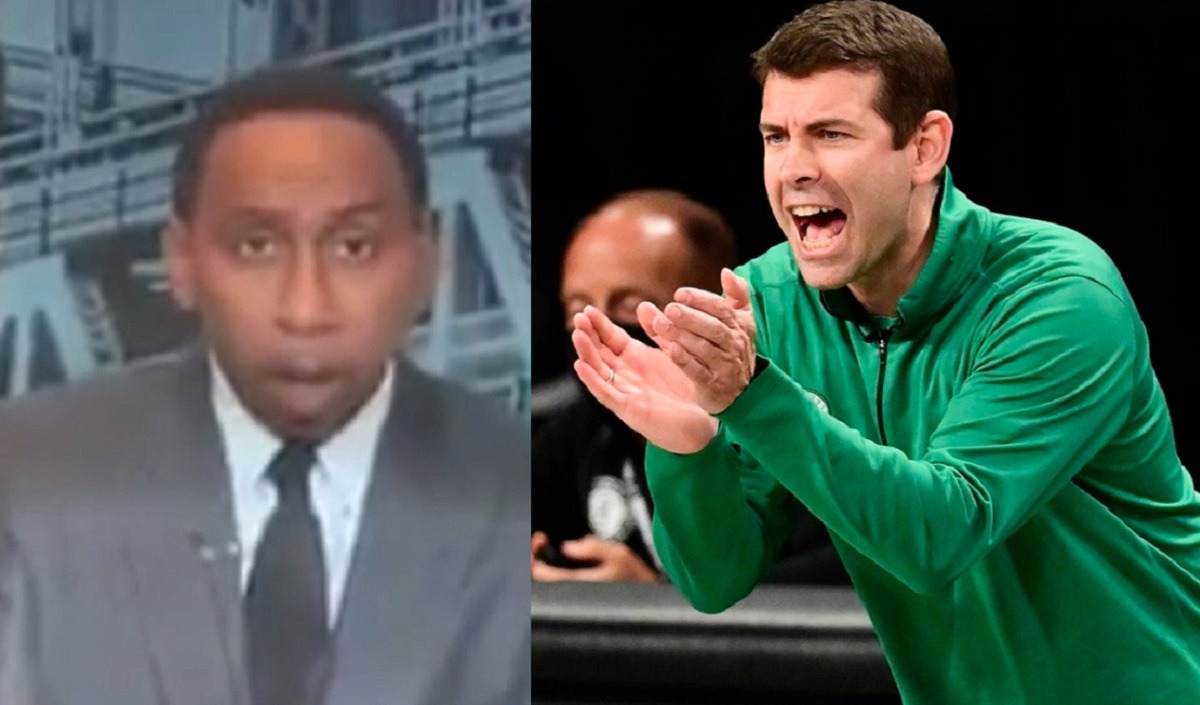 Stephen A Smith's reaction to hearing Brad Stevens news is going viral. When it was revealed that Brad Stevens was is moving into a front office position with Celtics, Stephen A Smith walked off set on First Take to avoid saying what he really wanted to say. Essentially he was trying to avoid speaking on "white privilege" in the sports world.
Stephen A Smith is furious that despite Brad Stevens' failures as a coach that he was promoted to even more prominent position within the Celtics franchise, while black coaches are being overlooked and fired for much less. He was astonished that more black players aren't speaking out about black people being overlooked for executive and coaching positions in the sports world, and used an NFL situation as example.
Is he genuine with his emotion, or doing it just for ratings? Take a look at the moment Stephen A Smith walked off set on First Take in protest of white privilege in sports.
This was a few moments earlier when Stephen A smith reacted to Brad Stevens news before the rant in the video above.
Whether you agree or disagree that white privilege exists in the NBA and other sports leagues, the fact remains that statistically white coaches are given much more leeway and chances to succeed.
Most people thought Brad Stevens would be fired considering how bad he has been as a coach in the playoffs and this past season, but somehow he got promoted. Given how vested Celtics players like Jaylen Brown are in social justice issues, you have to wonder how he feels about this deep down.
Author: JordanThrilla Staff