Lebron James is one of the most confident players in NBA history, but one thing he has never been secure about is his hair. Over the years we have seen him trying everything including fake hair, spray paint, a giant headband, and even special effects. We all remember that moment when Anthony Davis told him that his hair piece was falling off during a game on Live TV. At 37 years old it seems he has finally realized that it is a battle he cannot win.
Lebron James Shaves Off All His Hair Finally Giving Up on His Dying Hair Follicles
While he has never officially admitted it, Lebron's hair transplant was pretty obvious. During his Cavaliers days his front hairline disappeared almost completely. At the time he tried wear a double sized headband that was literally on top of his head to cover his hairline during games. Then later he suddenly had hair again, but it clearly looked like it was taken from a different place on his body. Some people even theorized it was pubic hair on his head.
With Lakers' new season about to begin Lebron took to Instagram to send a message to the world through a picture. In the photo Lebron James was bald with his hair shaved off. It seems he finally embraced the Michael Jordan look, unless he posted a photoshopped picture.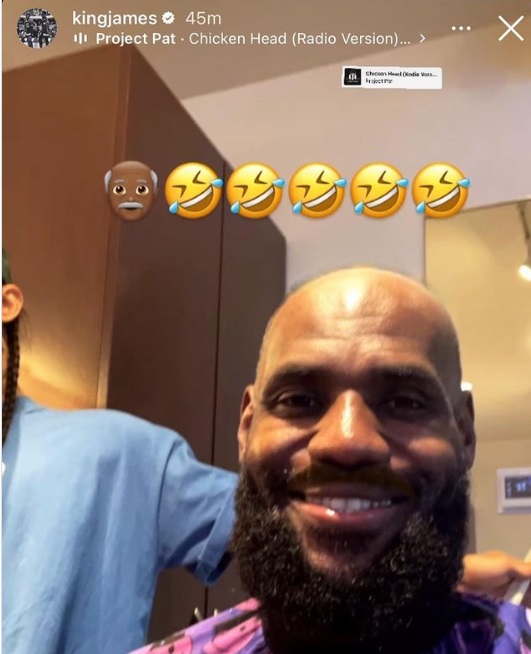 Here is a picture from time Lebron James' fake hair fell out during a game on live TV. It was the moment that people remember most about his war against his receding hairline.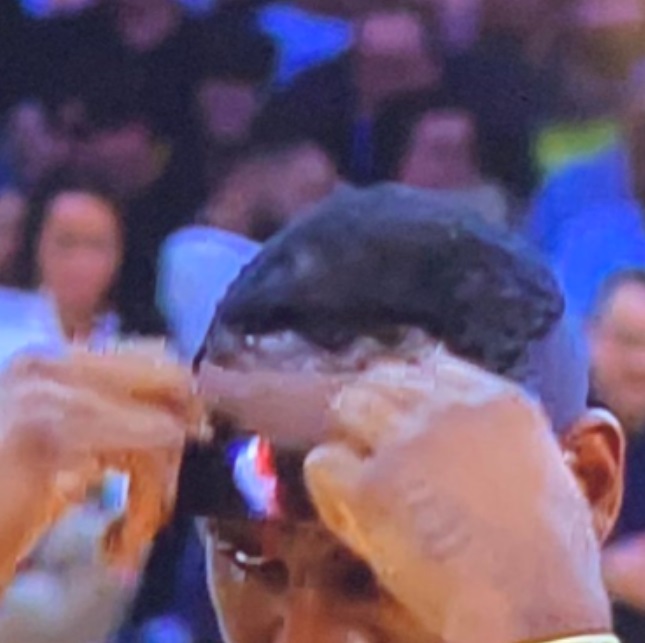 When you look at some of the best NBA players in history most of them all had hairline issues. Kobe Bryant, Michael Jordan, Magic Johnson, Chris Paul, Clyde Drexler, the list goes on. Lebron is the one GOAT that held on the longest before coming home. Hopefully that picture of him bald isn't photoshopped.