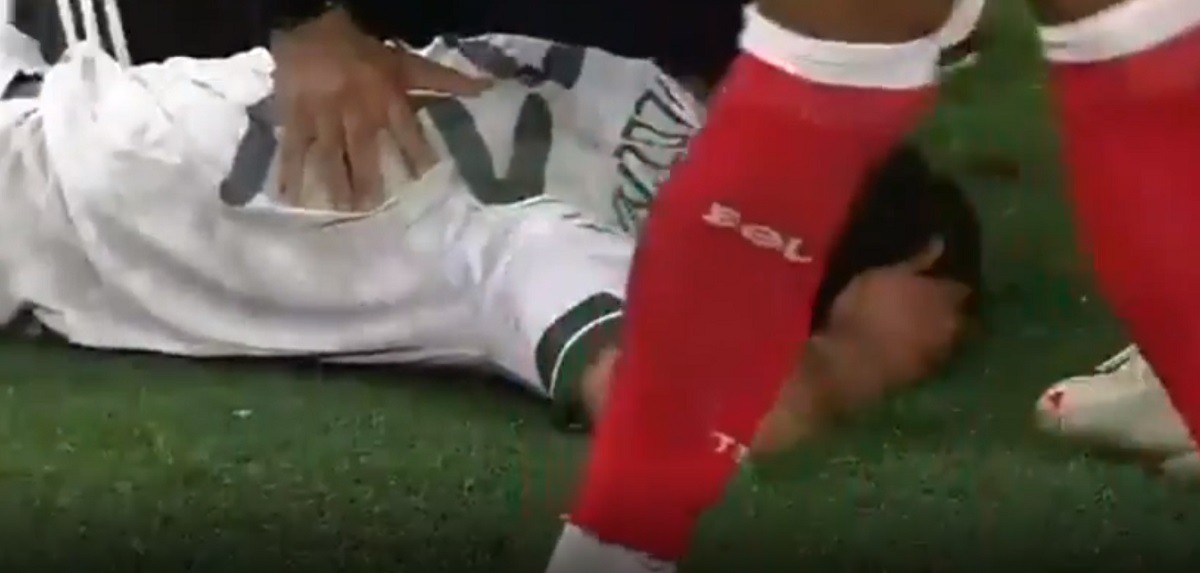 Prayers are up after a scary moment during Mexico vs Trinidad Tobago left a player completely motionless with his head bleeding. Mexico Star Chucky Lozano was knocked out and carted off the field on a stretcher with a severe head and neck injury.
The incident happened on play where Chuck Lozano's head collided with the knee of a player that sliding into him. On the slow motion replay you could see the force of the hit bent his neck at an almost 90 degree angle in the wrong direction. Along with a possible fractured skull, people fear that Chucky Lozano broke his neck too.
Since there is no confirmation on how serious the injury is all we can hope and pray is that he just got knocked, and needs some stitches to close the large wound on his head.
Again prayers up for Chucky Lozano. It's always sad to see injuries like this happen during sports.
Author: JordanThrilla Staff