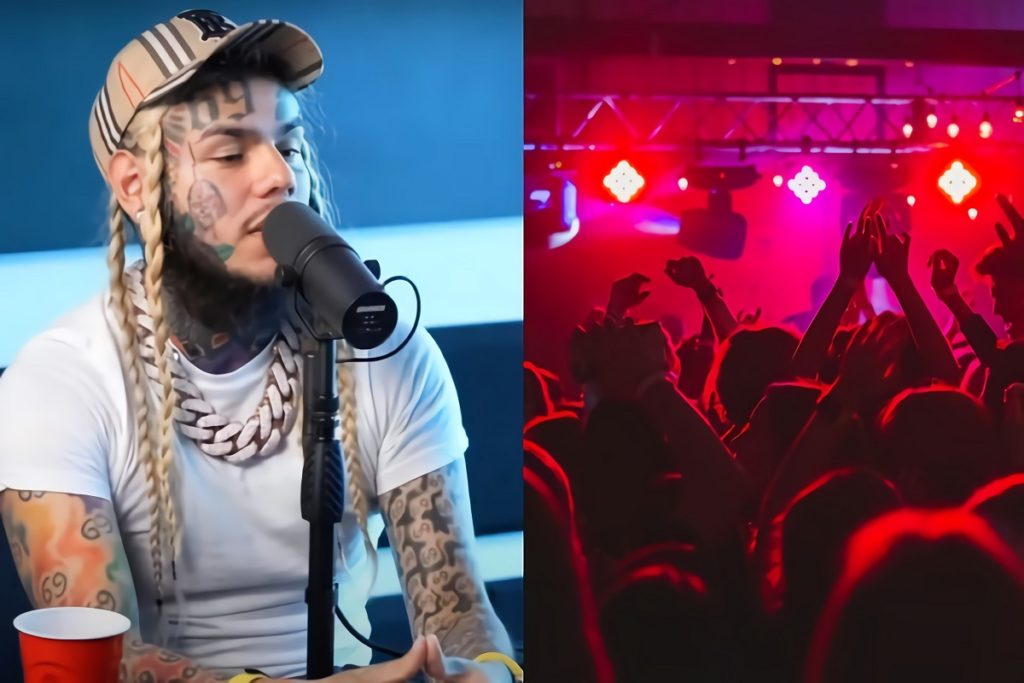 It seems like anywhere Tekashi 6IX9INE goes these days there's always going to be someone disrespecting him. During his recent trip to Dubai, he learned that even over there are people who don't respect the things he did in court. The main difference this time was that the disrespect was accompanied with a beatdown.
Video of Dubai DJ Saying 'I Don't Play Snitches' After Tekashi 6IX9INE Gets Jumped in Fight at Dubai Club Goes Viral
Tekashi69 was enjoying a night out at the Soho Palm Club in Dubai when things went left really quickly after he made a request. Apparently he wanted the DJ play some of his music, but the DJ was not having it. After refusing to play his music the Dubai DJ told Tekashi 6IX9INE 'I Don't Play Snitches'. He went on to explain that where's he's from that would be against the culture he learned while growing up. The intense emotions in his voice as he spoke conveyed that he meant every word he was saying.
Naturally Tekashi didn't take kindly to the words the Dubai DJ told him, and his reaction led to some painful consequences. Tekashi 6IX9INE tried fighting the DJ, but before he land any punches he was swarmed by the security guards, and they appeared to inflict some damage on him.
In the viral video of Tekashi getting jumped in Dubai you can see him on being pummeled with some people even pulling his shirt over his head. Getting called a snitch in front all those people then getting beat up is definitely a bad way to end your day, but he brought this all on himself by asking to have his music played then trying to fight the DJ when the request was denied. The DJ definitely had him in his feelings, which is ironic because usually he's the one making people mad.
In the past Tekashi seemed to portray himself as a person who didn't care about all the snitch jokes he constantly receives. However, this situation could be proof that they really get under his skin. He took at least two potential L's in this situation, and social media is definitely going to roast him.
There are already many people who are describing this situation as karma for his past transgressions of making fun of other rappers who got shot.