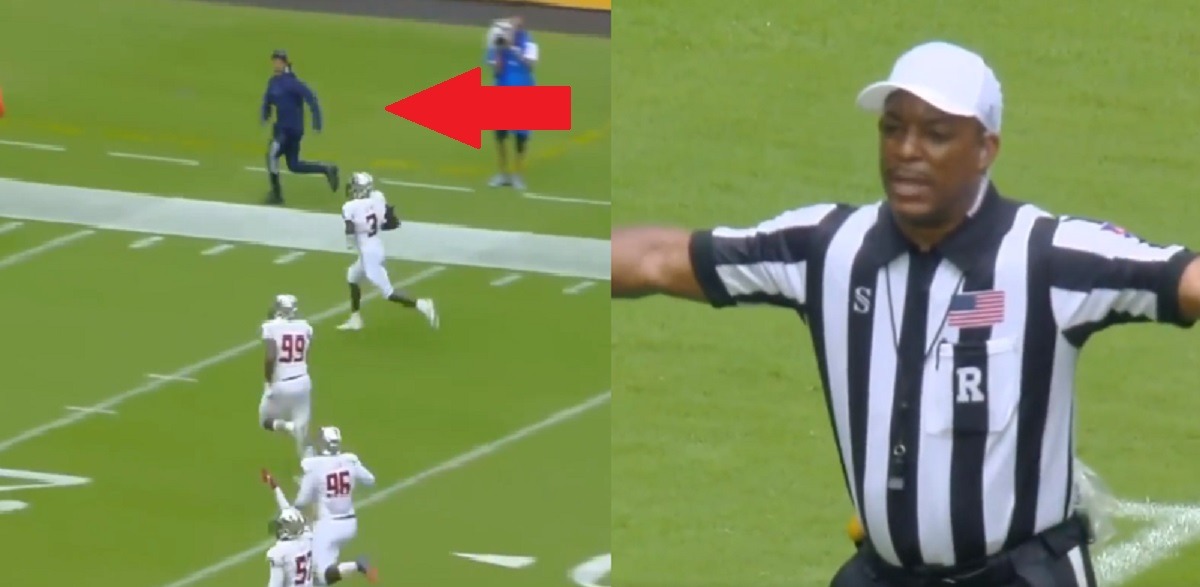 Gillie Da Kid is one of the greatest rappers to ever come out of the Philly area, and these days he's taking his talent to the football field. A viral video shows the moment Gillie Da Kid causes Jackson State to get a penalty for unsportsmanlike conduct during their game vs Florida A&M.
After Jackson State scored a touchdown Gillie Da Kid celebrated by grabbing the football, and spiking it into the field. The referee instantly called an unsportsmanlike conduct penalty on Jackson State's bench, because Gillie Da Kid was on the sideline with them.

Gillie Da Kid likely just made history on the college football field. This could be the first time ever a rapper celebrated a touchdown, and caused a football team to get a penalty.
This will make for a great story on his podcast show, because Gillie Da Kid is a Jackson State college legend now.
Author: JordanThrilla Staff