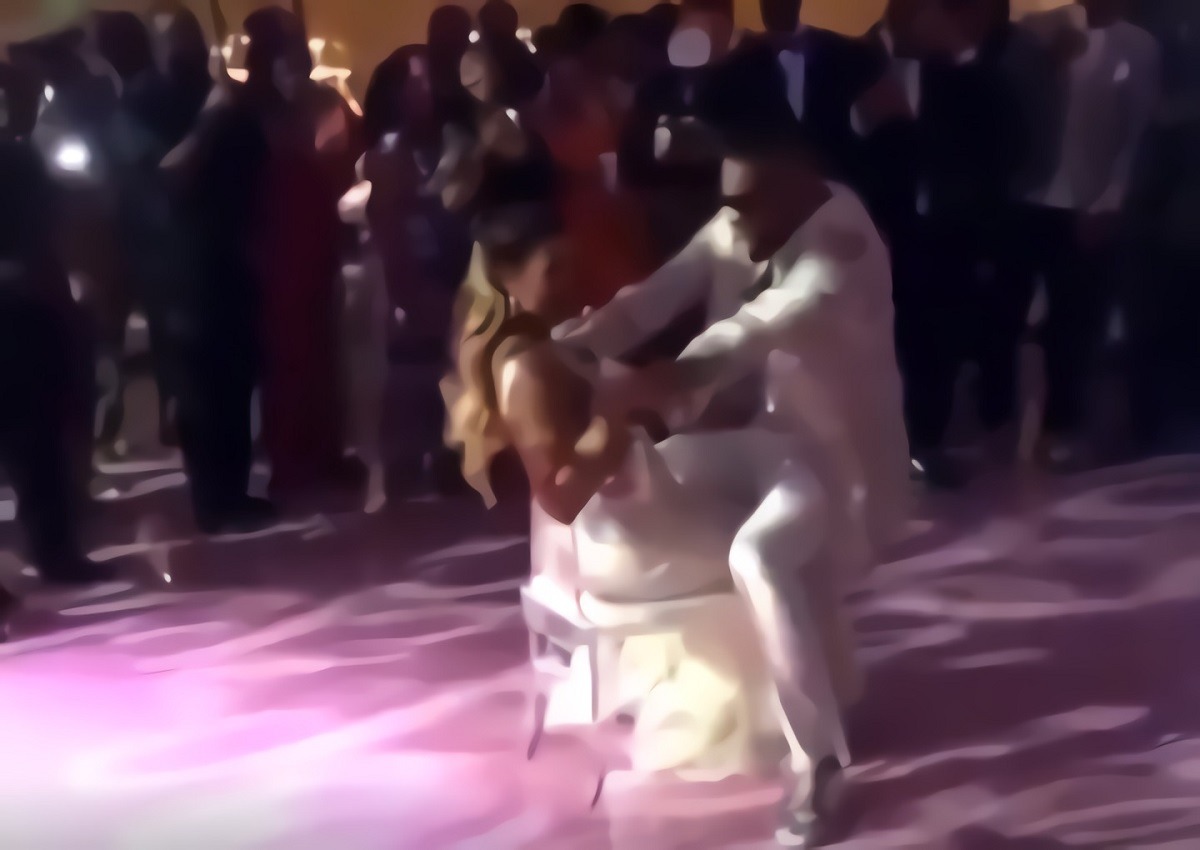 Damian Lillard married his girlfriend Kay'la Hanson this weekend, and the special event was a star studded affair. Superstars such as Snoop Dogg, Common, and Tevin Campbell showed up to perform. His fellow NBA friends such as Bradley Beal and Draymond Green were there too. Even Jusuf Nurkic traveled over 5000 miles to make sure he was there to support his teammate.
Besides the wedding vows, the most viral moment from his wedding was when Damian Lillard gave his wife Kay'La a lap dance in front of the everyone at the party. The video led to many hilarious reactions on social media.
Here was Damian Lillard giving his wedding vows to his new wife Kay'La Hanson.
Draymond Green and Bradley Beal were still partying with Damian Lillard long after the ceremony was over.
How Did Damian Lillard Meet His Wife Kay'la Hanson?
Kay'la Hanson was a pre-med student at Weber State University, at the same time Damian Lillard was a star athlete there. Although it's not confirmed one could assume Damian Lillard met Kay'la Hanson on Weber State's campus since they were both students.
What Does Kay'la Hanson Do for a Living?
While there is no confirmed details about Kay'la Hanson's profession, in the past she made a post on social media about a Nail Salon in Portland, which insinuated she may work there probably as the owner. Again that isn't confirmed though. Based on her college education she has experience in the medical field too.
Damian Lillard giving his wife a lap dance at their wedding is one of those moments they'll never forget. Years from now they'll play that video, and get a good laugh from it.
Who knew Damian Lillard could move his hips like that? In the NBA he's one of the "stiffer" point guards in terms of how he moves around the court.
Author: JordanThrilla Staff