Is this Kyrie Irving's reaction to the James Harden trade? More alleged details on Kyrie Irving's relationship with the NETS have just come out after the James Harden trade, and they seem to insinuate Kyrie Irving will be traded soon. According to a new report Kyrie Irving is angry with Kevin Durant and Steve Nash, in different ways. Kyrie Irving was also against trading for James Harden, allegedly.
Kyrie Irving is allegedly still angry that NETS hired Steve Nash as head coach. He reportedly wanted to have more input, and was never in favor of having Steve Nash as his coach.
In terms of Kevin Durant, Kyrie Irving isn't happy about the way their relationship has developed. Kyrie Irving is "distant" from Kevin Durant, presumably because he is not fond of the type of person he is. This isn't surprising when you consider how different the two superstars seem to be. It seemed clear Kyrie Irving doesn't like Kevin Durant.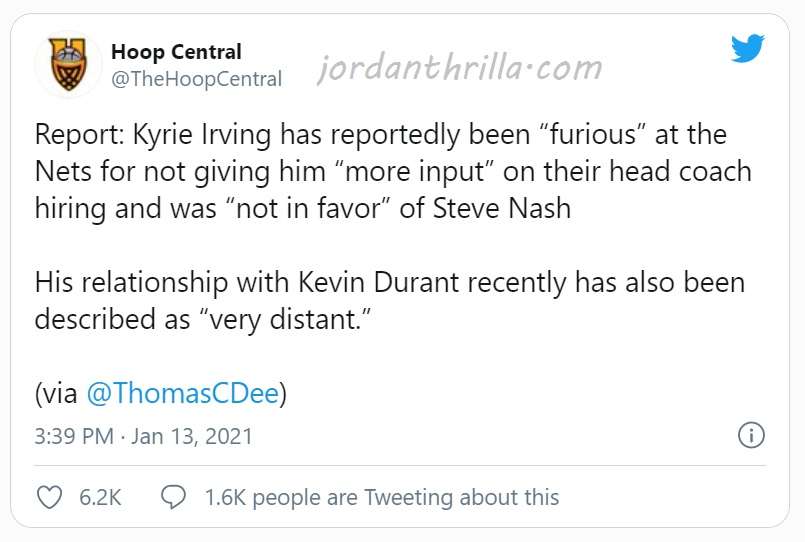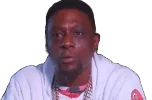 Before the season started Kyrie Irving publicly stated that NETS "didn't need a coach", when talking about the Steve Nash hire. He received much backlash from the media for that comment. It's no surprise Kyrie Irving is still angry about the Steve Nash hiring.
It was also easy to see Kyrie Irving didn't like Kevin Durant. During games everything about their relationship seemed "forced" and unnatural.
What makes this situation extra crazy is that Rockets just traded James Harden to the NETS, and Kyrie is still on the team. This was another major move he was reportedly against. It makes sense why Kyrie Irving wouldn't want James Harden on the roster, all it does is diminishes his role on the team and potentially makes him a distant third option.
This all points to NETS making another blockbuster trade to get rid of Kyrie Irving. At this point Kyrie Irving probably wants to be traded from the NETS. This may even be the main reason he has been refusing to play.
Author: JordanThrilla