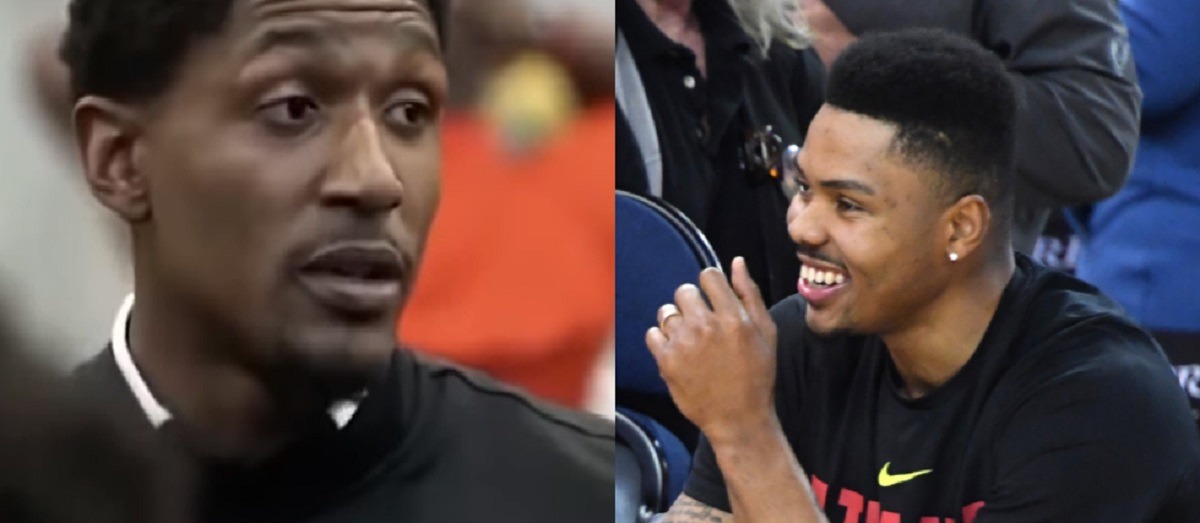 When Kent Bazemore took shots at Bradley Beal sitting out with a strained hamstring in an effort to boost up his teammate Stephen Curry, he probably didn't expect the response he would get. The sports world came to a stand still when Bradley Beal cursed out Kent Bazemore on Twitter in reaction to those comments putting his passion for the game into question. It was clear this was the most real and personal beef of the season so far, not a manufactured beef.
It all started when Kent Bazemore said this strange line during an interview, "Curry leads NBA in scoring, at 31.9 ppg Bradley Beal is second, at 31.4, but will miss at least 2 games with a strained hamstring". It seemed so random, much too random to not have a personal vendetta behind it.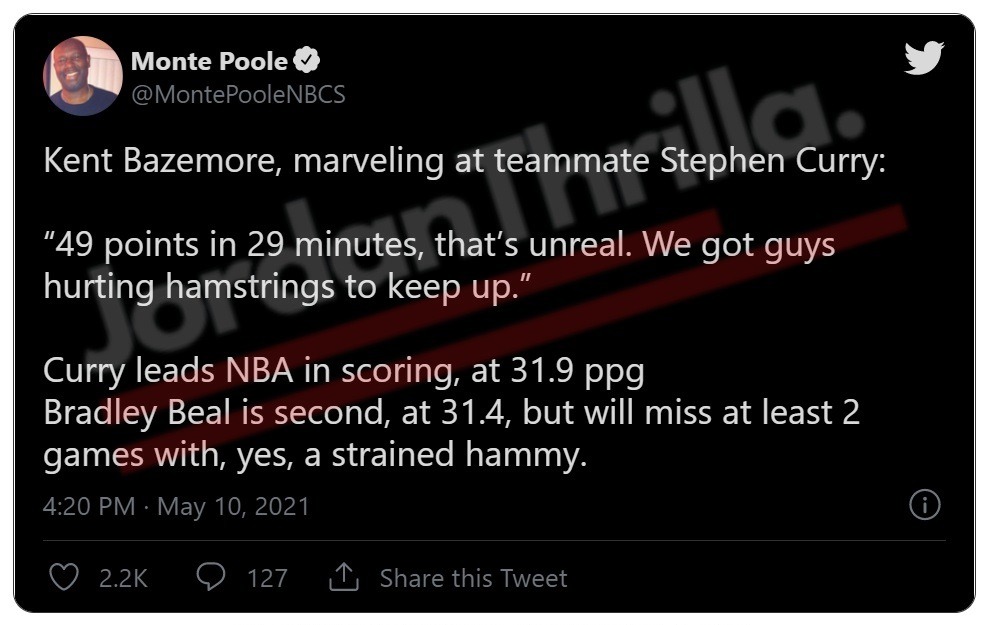 Then Bradley Beal cursed out Kent Bazemore saying "you don't know me or s*** about me bruh! You don't know why I go out there and play and it damn sure ain't for another man's approval! You a straight lame! But it don't surprise me coming from you, that's what your type do". Sheesh he really went in.
We imagined Bradley Beal saying those emotional words like this.
The next time Kent Bazemore and Bradley Beal see each other the court, the NBA is probably going to need extra security as precaution. Warriors might even decide to "DNP Coaches Decision" Kent Bazemore for those games.
It's clear Bradley Beal is super heated at Kent Bazemore criticizing his passion for the game. That's known as the one of worst ways to disrespect a professional athlete.
Author: JordanThrilla Staff