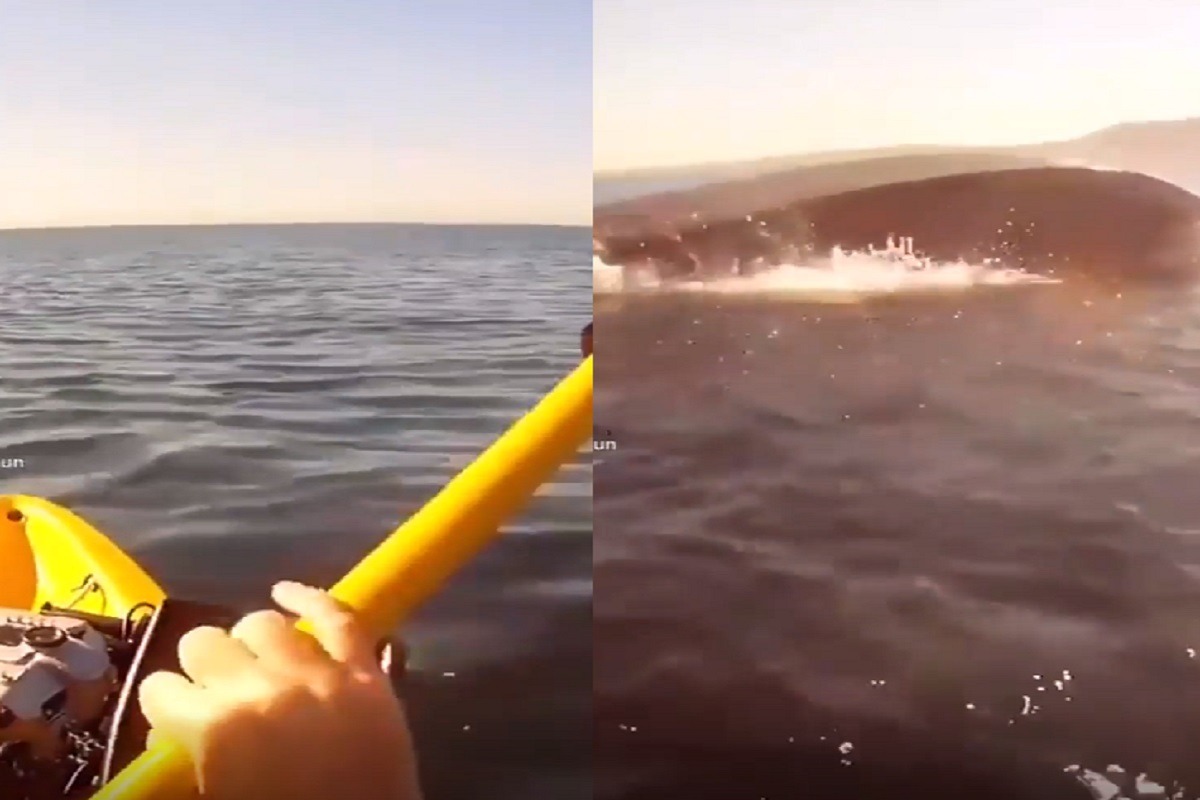 If you didn't think a Whale is the most terrifying animal on earth, you just might after seeing this footage. The haunting Cloverfield scream from a whale swimming next to kayakers might be one of the most frightening things you ever hear. Whales are usually docile animals, and these Kayakers should be considering themselves super lucky they are.
In the footage the Kayakers are floating peacefully when all of sudden a gigantic Whale emerges next to their kayak. It makes the loud Whale roar that sounds like it could make the world stand still.
Now compare the kayak video whale's scream to the Cloverfield monster roar, you'll realize it sounds eerily similar.

Kayaking probably got marked off a lot of people's bucket lists.
It's going to be tough to look at Whales the same way too.
Author: JordanThrilla Staff