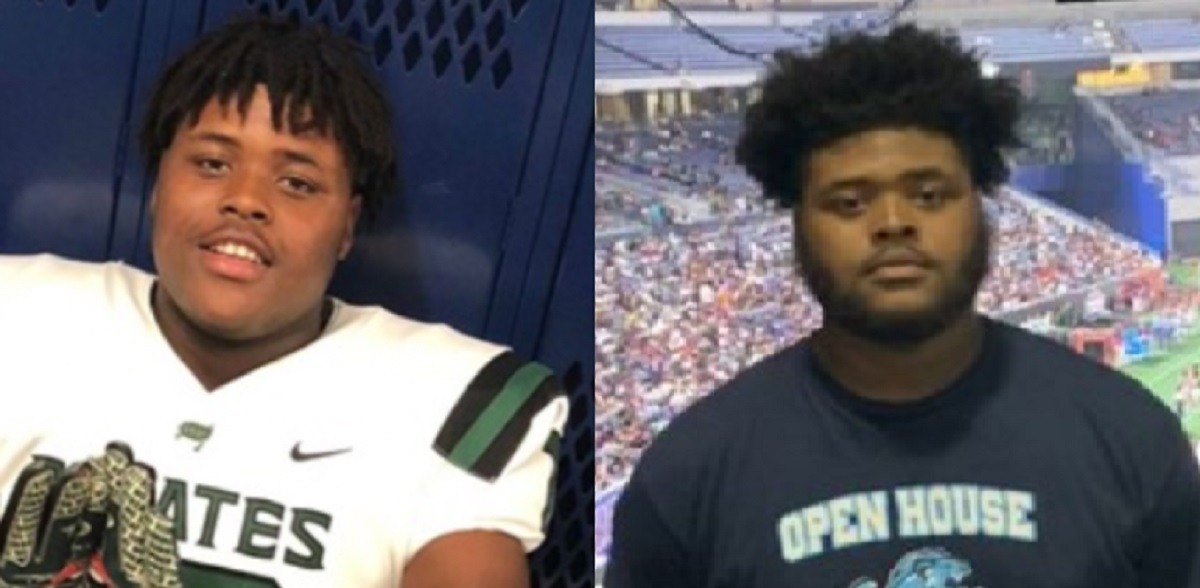 Champion Prep Academy in Atlanta, Georgia in reeling after the tragic death of one of their young star athletes. 18 year old football player JauMarcus McFarland is dead after being crushed to death by an elevator. Details of how the accident happen are just horrifying.
According to reports JauMarcus McFarland was leaving for football practice with his friends when he got on an elevator at the 444 suites Student Housing in eastern Atlanta. The elevator stopped working as they were passing the 3rd floor of the building, and as they tried to get off the most unlikely thing happened.
Reports say the elevator crushed JauMarcus McFarland as it collapsed at the same moment he was trying to get off. He was pinned alive between between the top of the elevator and 3rd floor, as his team frantically tried to save him. It's alleged he was stuck in that painful position dying for almost an hour before the fire department was able to free him.
JauMarcus McFarland GoFundMe Details
A GoFundMe for JauMarcus McFarland has been created to help pay for his funeral costs. At the moment it has raised almost $13,000 getting closer to the $40,000 goal. People from all around the nation are chipping in to help.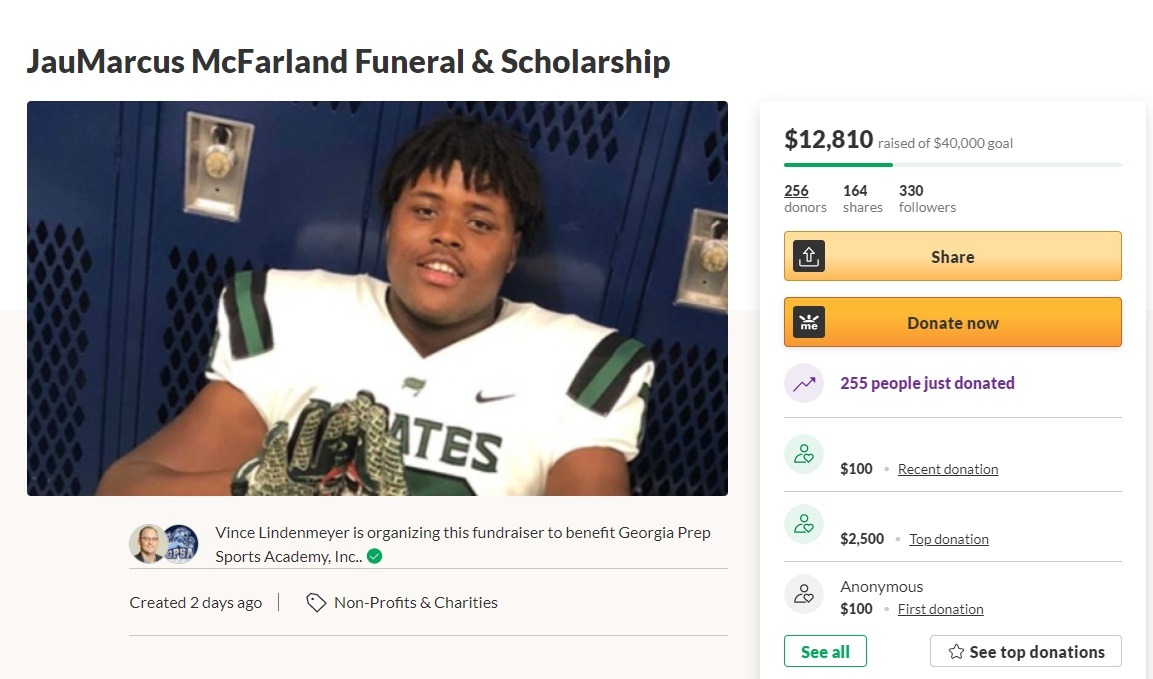 Did JauMarcus McFarland Predict His Own Death Happening by Elevator Accident?
Strange details about the days before this tragic accident seem to convey that JauMarcus McFarland predicted his death would involve an elevator accident.
CBS reporter Ashley Thompson reports that JauMarcus McFarland was afraid of elevators, and his grandmother said he was complaining about elevators on Sunday. Just one day later JauMarcus McFarland is dead after being crushed by an elevator.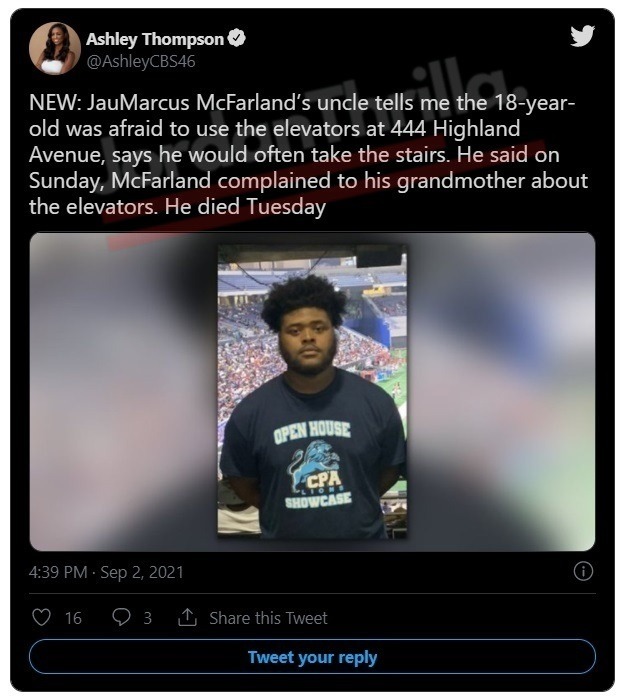 JauMarcus McFarland was in the Atlanta area for school, but he was actually from Missouri. His parents can't afford the price it would cost to fly his body back to his home state, which is why the GoFundMe is so important.
RIP JauMarcus McFarland, prayers up for his family
Author: JordanThrilla Staff