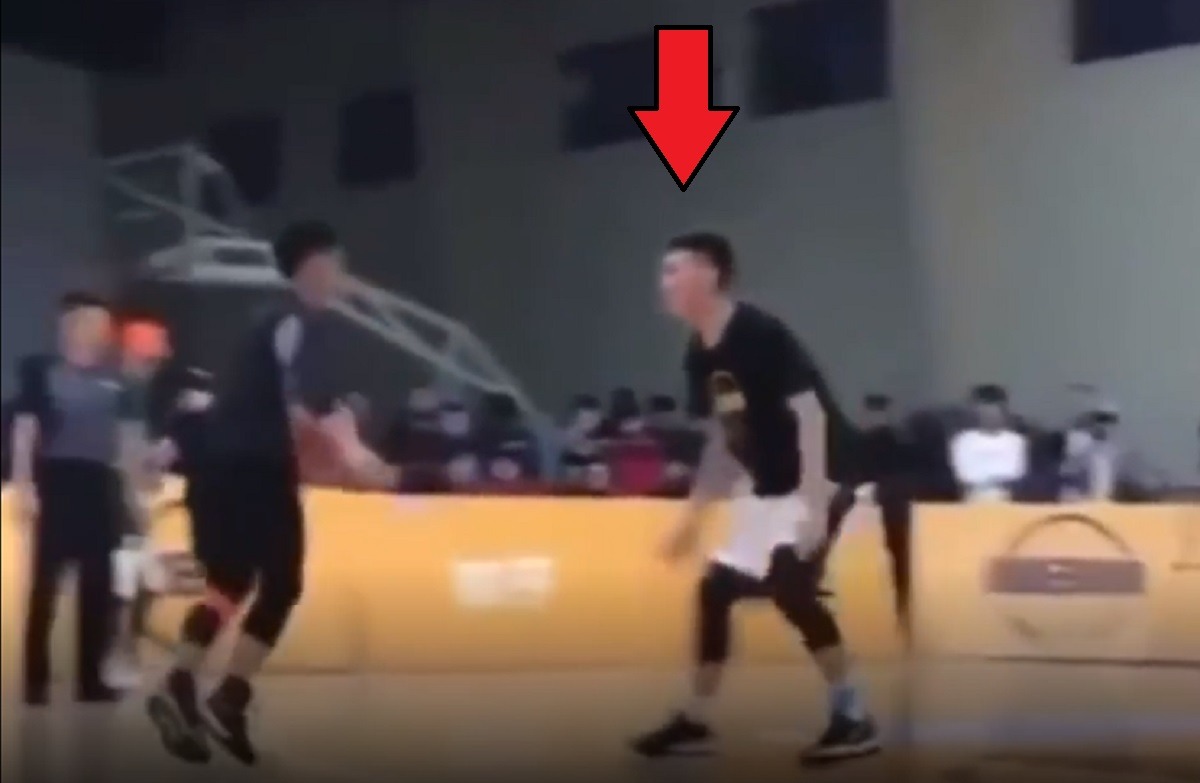 They say every human on earth has a doppelganger somewhere on Earth, and that applies to Heat legend Tyler Herro as well. In this case his apparent clone had people thinking something embarrassing happened to him overseas.
A viral video shows a Chinese Tyler Herro look-alike getting crossed up in China. It wasn't just a normal shake and bake, his ankles got destroyed, and his opponent hit him with the Dream fake. The embarrassing moment ended with the offensive player draining a tough fade away. This happened during a King of Underdogs tournament where people play 1 v 1 matches with slightly different rules in China.
Some Heat fans were relieved when they realized it was an Asian man who looks like Tyler Herro, his doppelganger.
This video explains the rules of King of Underdog games in China. The game goes by different rules when played in America.
What has fans so on edge about Tyler Herro is the fact that he had a relatively lackluster season this past year. His three point efficiency dipped by almost 3%, his turnovers increased, his free throw percentage dipped by almost 10%, and his on ball defense was subpar. He ended up becoming a bench player again.
In the 2021 playoffs Tyler Herro regressed even more averaging only 9 ppg, after averaging 15ppg during the season. He was a shell of the player he was in the 2020 NBA Playoffs when he averaged 16 ppg. There's good chance he'll return to form this upcoming season.
The Asian Tyler Herro look-alike, and the guy who crossed him up are now internet legends thanks to the Heat star. An unexpected addition to the story of his NBA career.
Author: JordanThrilla Staff