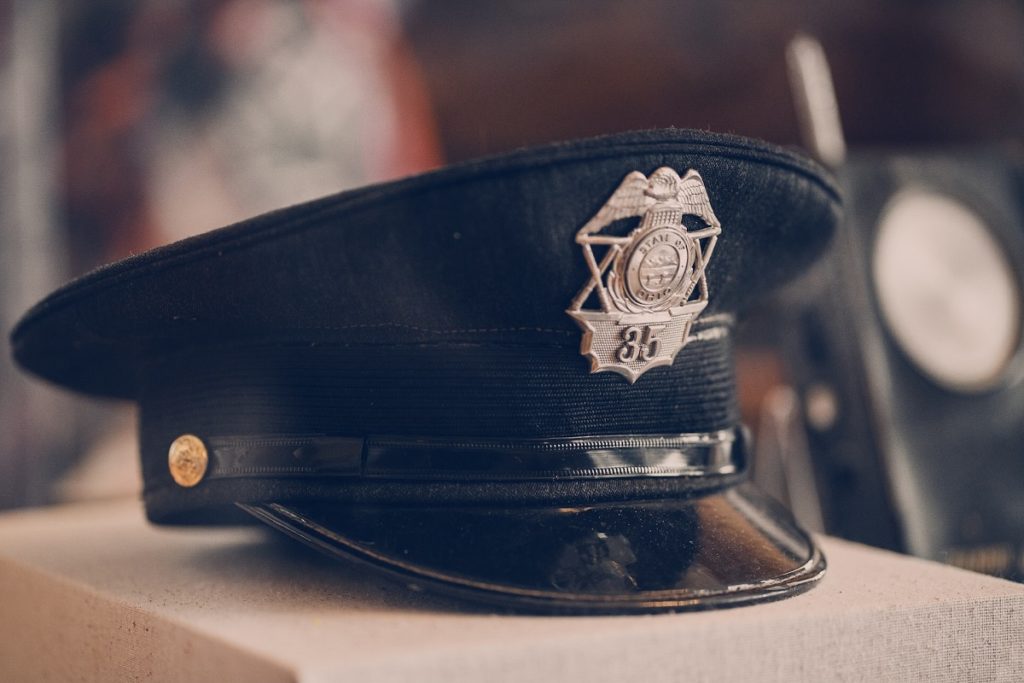 Have you ever mistaken a cardboard cutout for a real person? If so, you're not alone. A Twitter user named @ceosonson recently shared his hilarious encounter with a realistic-looking cardboard police officer woman at a gas station. Usually they are placed near the entrance or exit of the gas station, where they can be easily seen by anyone passing by. They are also changed periodically to avoid familiarity and boredom.
The Story of how the Female Cardboard Cop Looked So Real a Customer Thought She was a Person
In the tweet he wrote: "Bruh. I went to this gas station to buy some gummy bears, and when I was leaving I noticed this woman kept looking at me so I said 'Hey how you doing'. 5 seconds go by and now we just staring at each other, and I mumble under my breath like 'Oh so this woman ain't gonna speak huh'. She had a lot of nerve to be staring me down like that. Well anyways, I continue to stare back at her until I started walking out the door, and GUESS WHAT? It was a mf cardboard of a police officer".
The tweet went viral with over 67K likes and 4.3 million views as of this writing. Many people commented on how funny and relatable his story was. Some also praised the gas station for using such a clever way to deter potential thieves or troublemakers. One user wrote: "That's genius! Imagine trying to rob that place and seeing her staring at you with those eyes". Another user joked: "She's probably more effective than some real cops out there".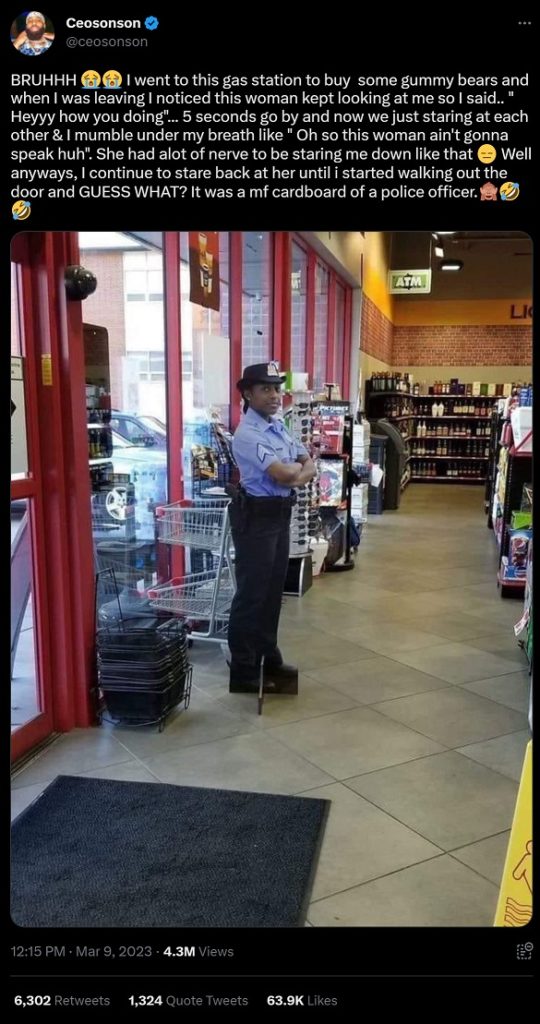 The cardboard cop is not a new phenomenon, though. According to reports, some gas stations in Michigan have been using them since 2018 as part of a partnership with local police departments. The idea is to create a sense of security and safety for customers and employees, as well as to discourage criminal activity. Some customers may find them amusing or annoying, but others may actually appreciate their presence.