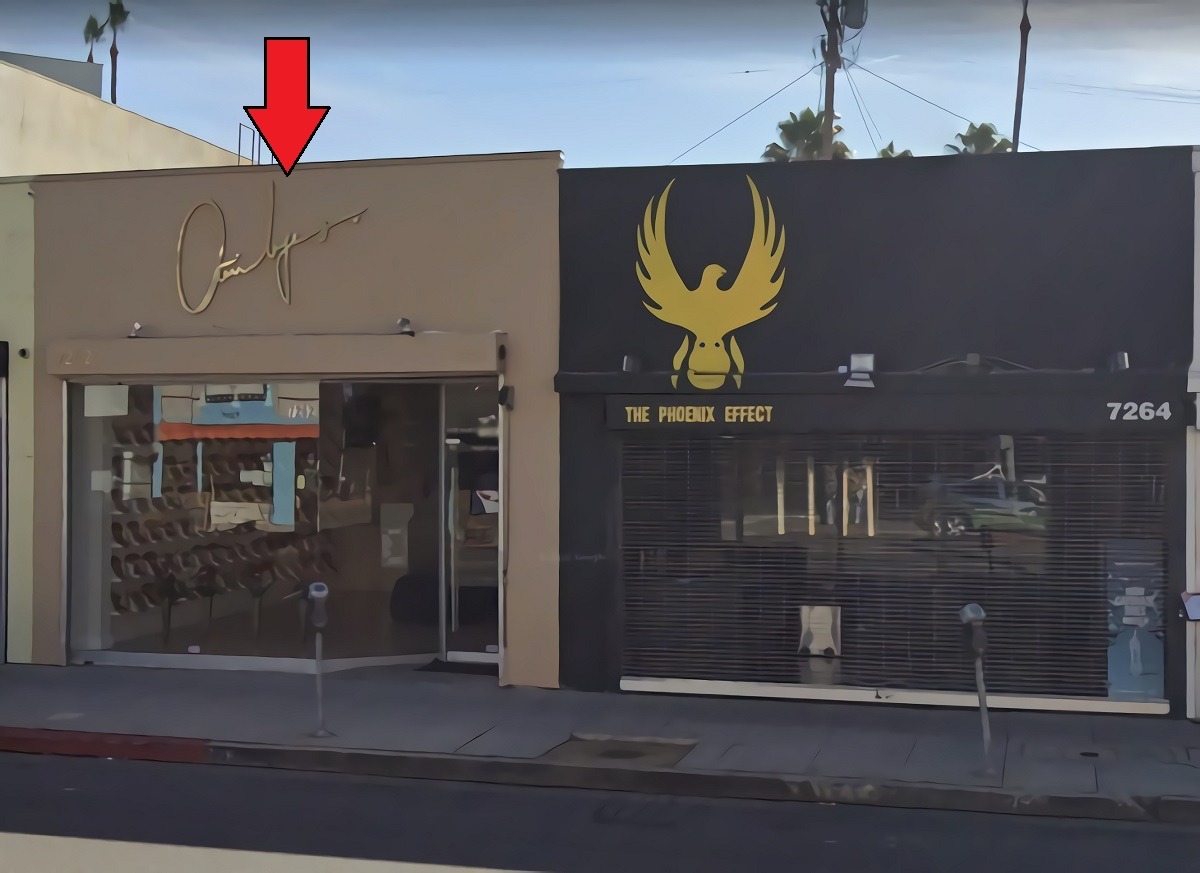 When Atira Lyons opened the first luxury Durag store at age 20, it was a pivotal moment in business history. The store situated in the Melrose art district gave a high class feel to a fashion statement most people would never deem has "high end". However, knowing the Durags were a pivotal fashion statement in black culture and the perfect way to make your waves spin, the Atira Lyons Durag store was the perfect sanctuary for people in the California area looking for a high quality Durag. However, sad news about the future of the store has left many people distraught.
Why is the First High End Durag Store Closing Down? Atira Lyons Sad Announcement
In a now viral tweet Atira Lyons announced the first Durag store was closing on February 5th. She urged people to come out and shop one more time before the pivotal piece of cultural business history was gone for good. In her statement she didn't give much details about what led to its closure, which has left many people baffled.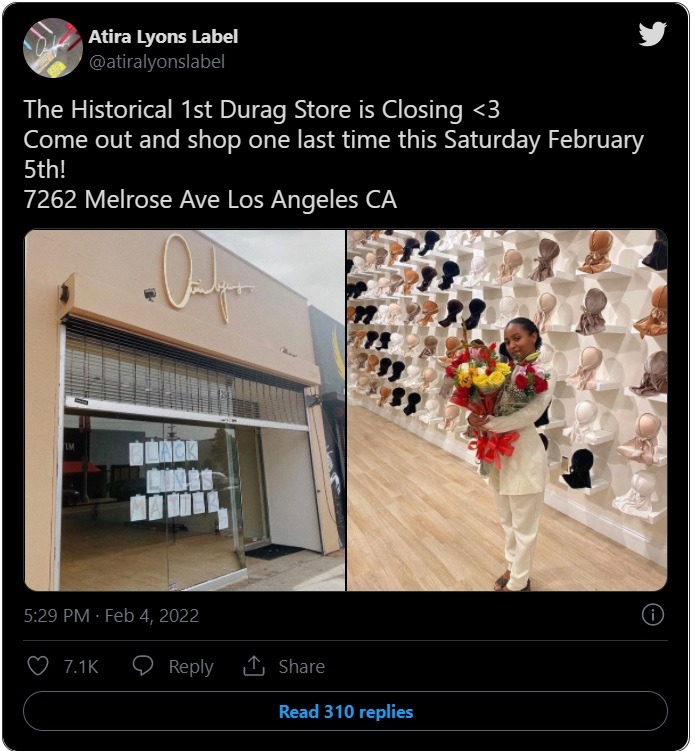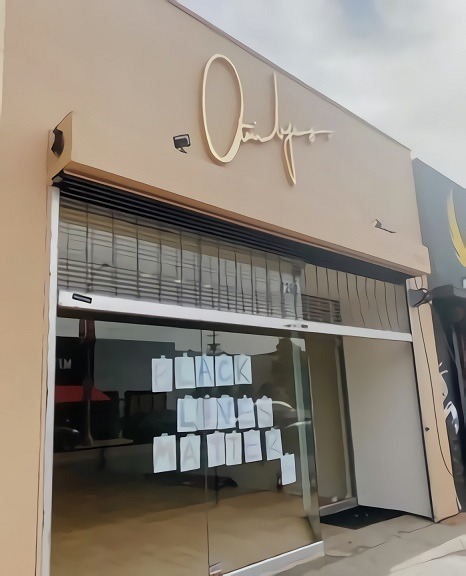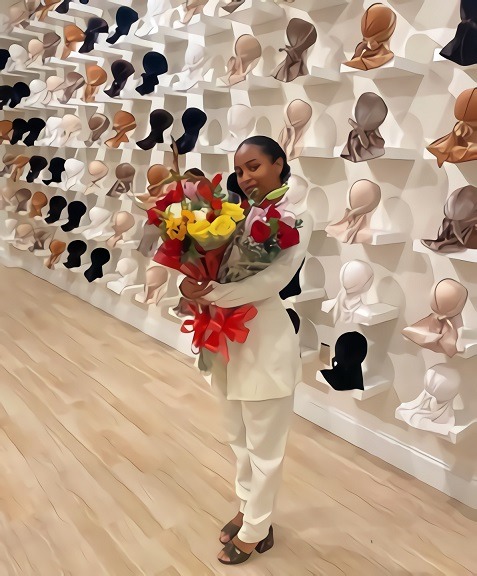 In California it's well known that COVID affected the profitably of many business, especially those owned by black people. While it's not confirmed COVID likely has something to do with why Atira Lyons decided to close the first high end durag store in United States history. It's also possible that the business just ran its course and wasn't doing well anymore, or a change in her personal life made running the business not feasible.
Whatever the case may be Atira Lyons' name will always be etched in history.