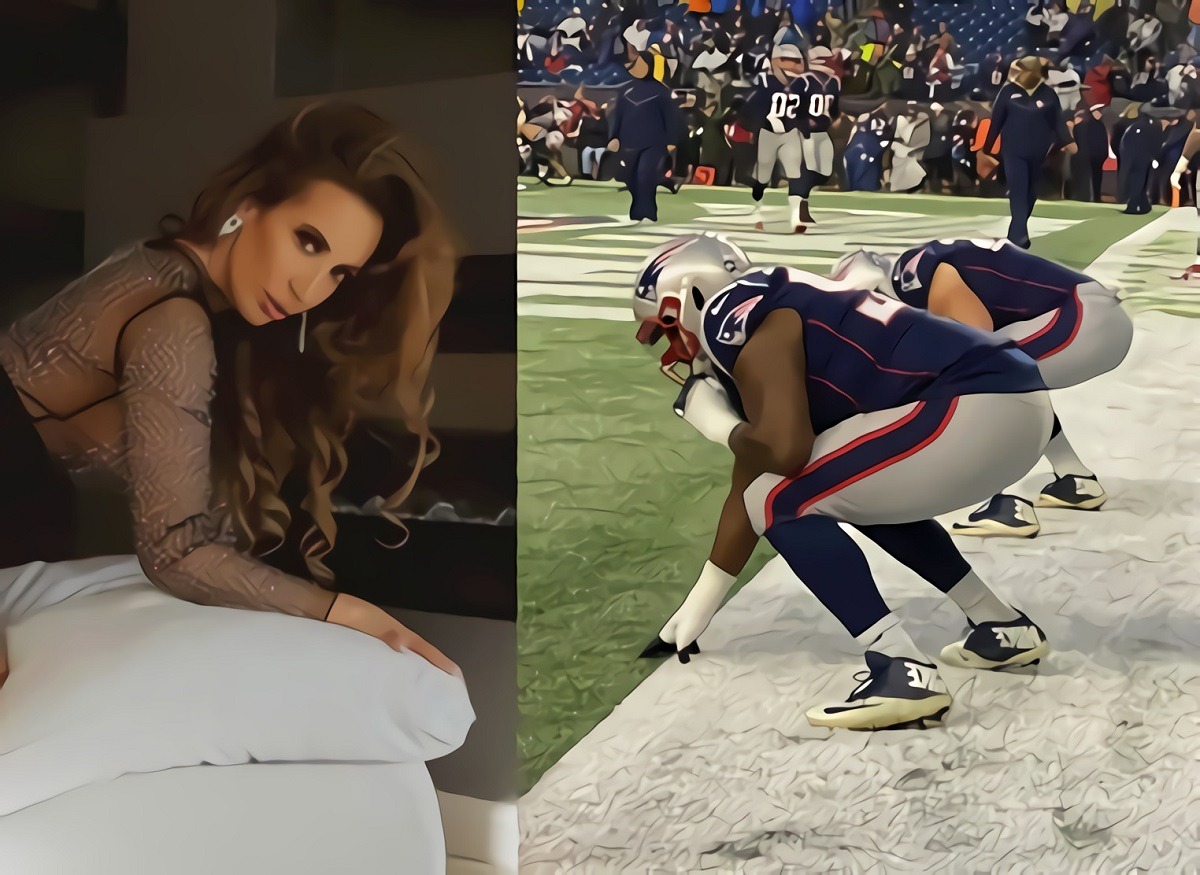 Once upon time the New England Patriots were known as the team that just keeps winning. Bill Belichick was seen as a deity among coaches, and the had the greatest quarterback of all time at the helm. These days the Patriots are taking endless L's on and off the field, even to adult film stars. Apparently a Patriots player is trying to smash Richelle Ryan, but failed woefully.
Adult Film OnlyFans Star Richelle Ryan Exposes Patriots Player Blowing Up Her DMs
Recently Adult Film OnlyFans star Richelle Ryan exposed a Patriots players who just won't take no for an answer. Apparently this unnamed Patriots player has been sending Richelle Ryan an endless tirade of messages trying his best to score some action with her. Not only did she turn him down over and over, she also clowned the Patriots player about their horrific loss to the Buffalo Bills where they allowed 47 points.
Take a look.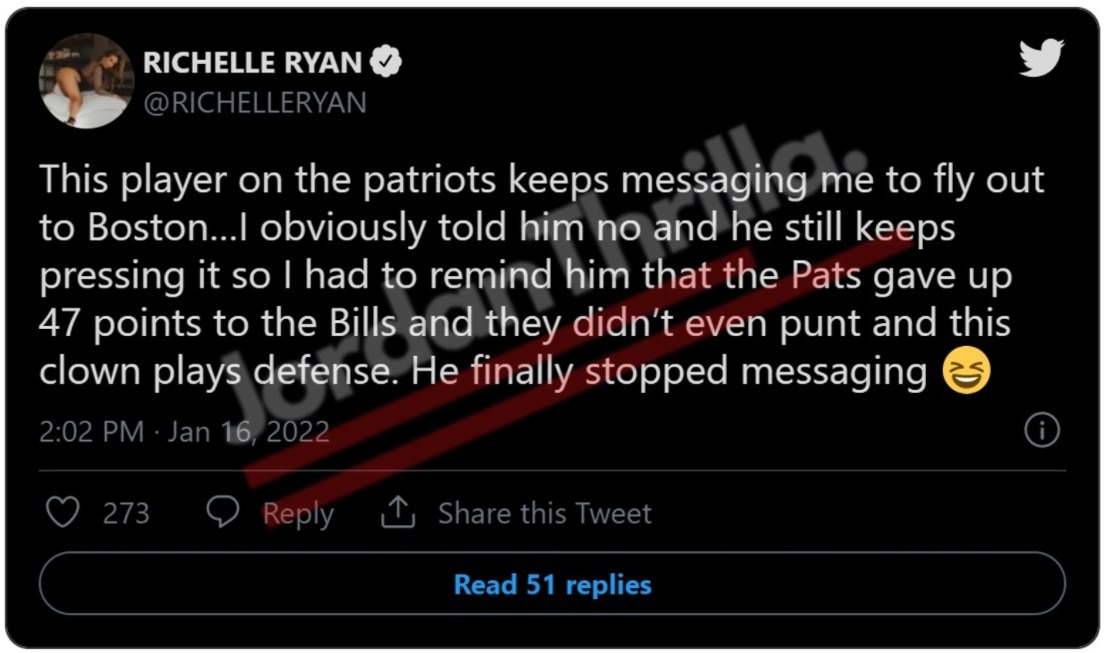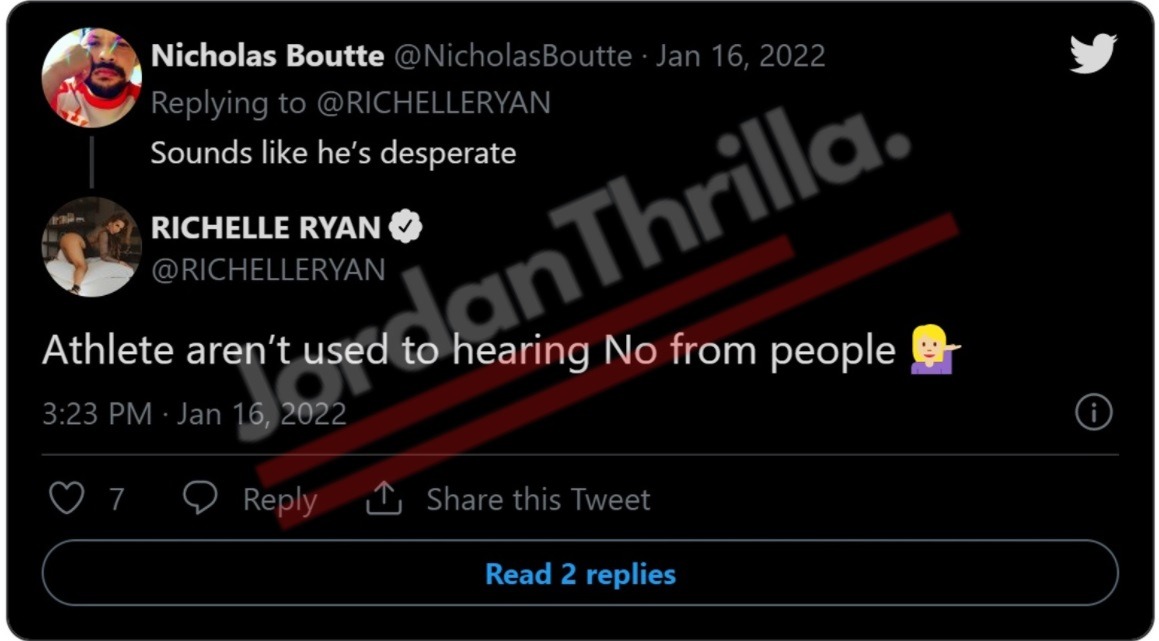 Which Patriots Player Was Trying to Smash Richelle Ryan?
Richelle Ryan is either a good woman who respects the privacy of people trying to hook up with her, or she's lying, because she didn't name the Patriots player. This has opened up many theories about the player it could be, but it's most likely one of the younger players on the roster considering how persistent she claims they were. Also she said it was a Patriots players that plays defense, which also narrows down the possibilities.
It's ironic that an Adult Film Star exposed the Patriots after that dildo incident during their playoffs game. Considering how viral she is due to this situation a Richelle Ryan OnlyFans Leak could be on the horizon.