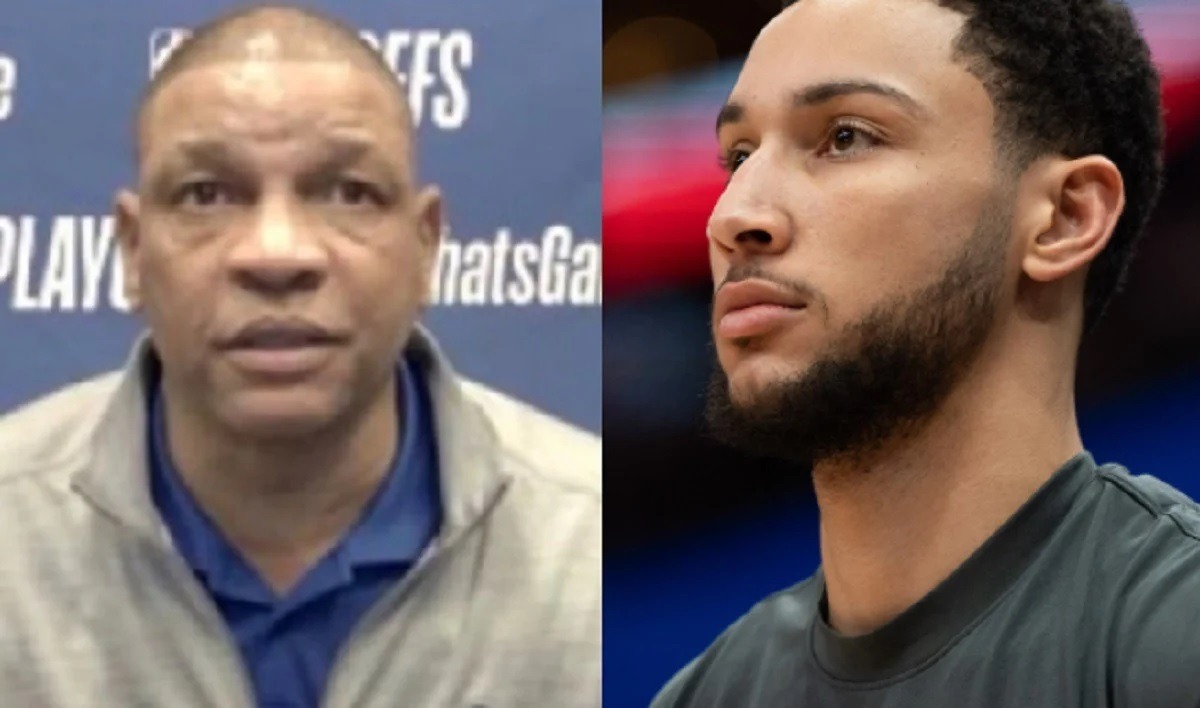 Ben Simmons' Sixers tenure is over, even though he hasn't been traded. According to a report from Keith Pompey Ben Simmons said he no longer wants to be a Sixer.
It's alleged Ben Simmons will refuse to report to Sixers training camp, making it clear he won't put on their jersey even if they can't find a suitable trade. It seems all those weeks where Sixers were trying the best trade him, along with the subliminal insults he received from his teammates and coach, caused irreparable damage to the relationship.
Can you really blame him when he now knows deep down Sixers don't want him, but are just settling with him since they couldn't get a trade done?
Remember when Doc Rivers dissed Ben Simmons after Sixers lost Game 7 to Hawks.
Remember when Joel Embiid said Ben Simmons passing up this layup or dunk is the reason they lost game 7 to Hawks? Instead of getting two points from an easy Simmons dunk, they only got one point because Thybulle missed the free throw. Embiid said that shifted the game in Hawks' favor.
Now that Ben Simmons quit on the Sixers where will he end up?
Sixers will be more inclined to make a trade that doesn't work in their favor, unless they are going to just sit Ben Simmons during the season until the perfect scenario comes along.
This could be an Anthony Davis vs Pelicans type of situation until the trade deadline.
Author: JordanThrilla Staff