Is Stephen Curry gay? In the game of basketball incidental intimate contact is almost unavoidable, but a seemingly gay incident between Stephen Curry and Kyle Anderson during Warriors vs Grizzlies is still going viral. During this incident Stephen Curry put his face on the groin of Kyle Anderson.
Slow motion footage showed that Steph Curry even pushed his head into Kyle Anderson's groin after seeing where it was. Was that incidental or a Stephen Curry gay basketball technique? Take a look and you be the judge.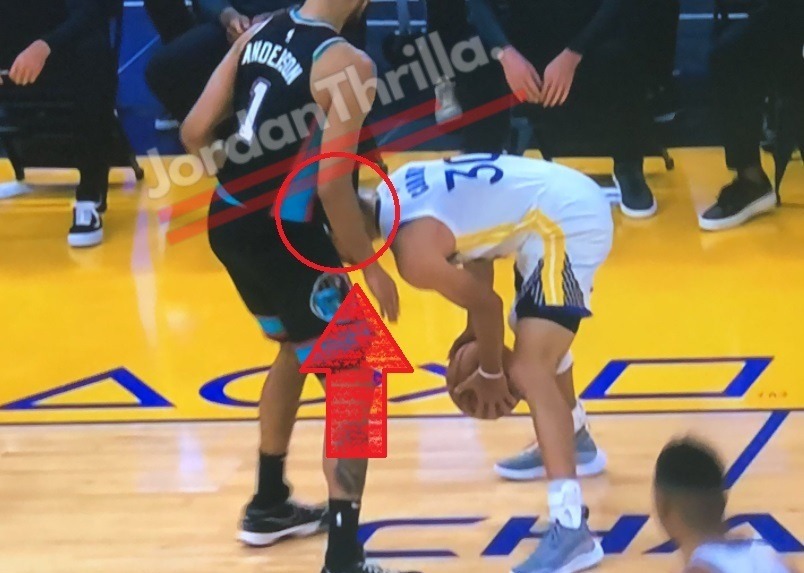 If you showed someone the picture above one of the first thoughts that would come to mind is that it looks like Stephen Curry is trying give Kyle Anderson top. What makes it more strange is the fact that Curry didn't try to move his head from between his legs, rather he just pushed his face deeper into his shorts. Presumably he had to have felt that intimate body part pressing against his face considering he was looking right at it. It's no surprise the footage of this moment is making endless rounds on social media.
Stephen Curry probably isn't gay and even if he was there isn't anything wrong with that, nevertheless this is definitely the unintentionally gayest moment of his NBA career.
Author: JordanThrilla Staff