Going into your freshman year of high school most men are still just coming out puberty, and bragging about their first beard hairs growing in. However, in some cases some men are fully grown already, and big enough to play in the NFL. Such is the case with 6'5″ 260 lbs. freshman Justus Terry who is going viral due to his massive size. He goes by JustusTerry80 on Twitter.
Justus Terry will be attending Manchester High School, and is already making a name for himself on the football. He went viral after posting a post-workout picture of himself flexing on social media. Justus Terry is 14 or 15 years old, and is already bigger than Lebron James.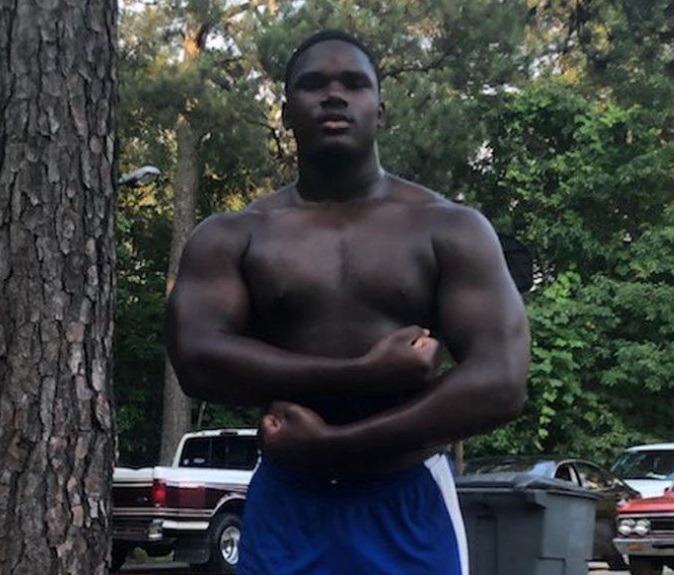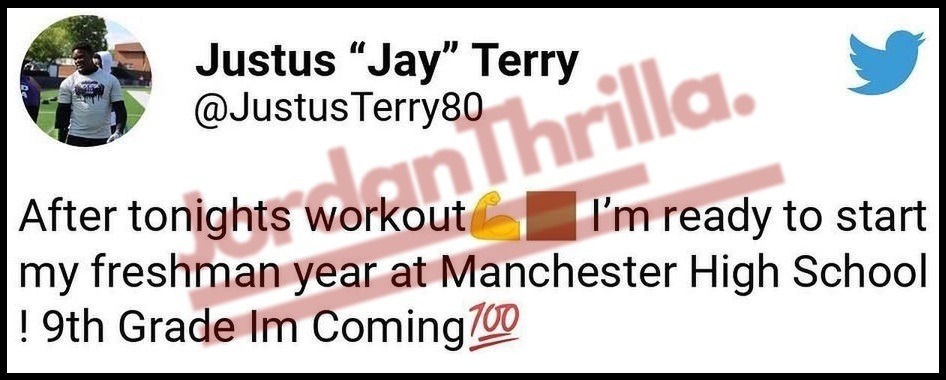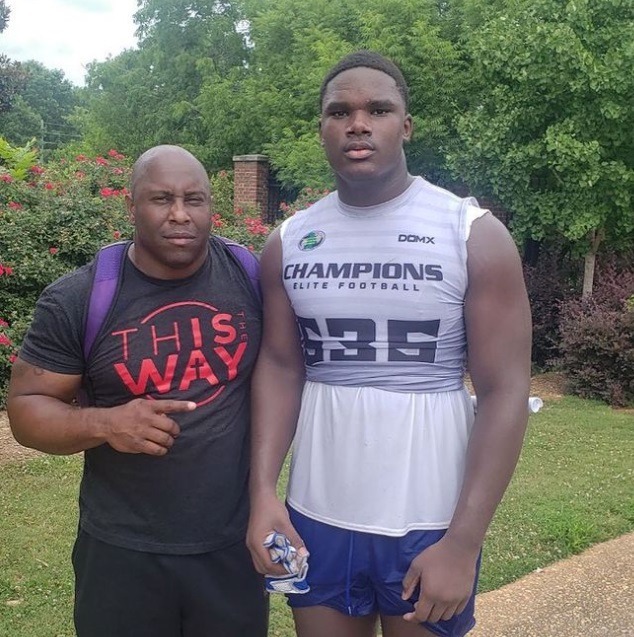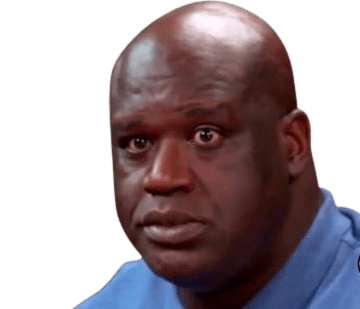 Justus Terry was born to play football, or basketball if he had went that route. Imagine this guy when he's 18, he'll be like Zion Williamson.
What is in the food kids are eating these days?
Author: JordanThrilla Staff