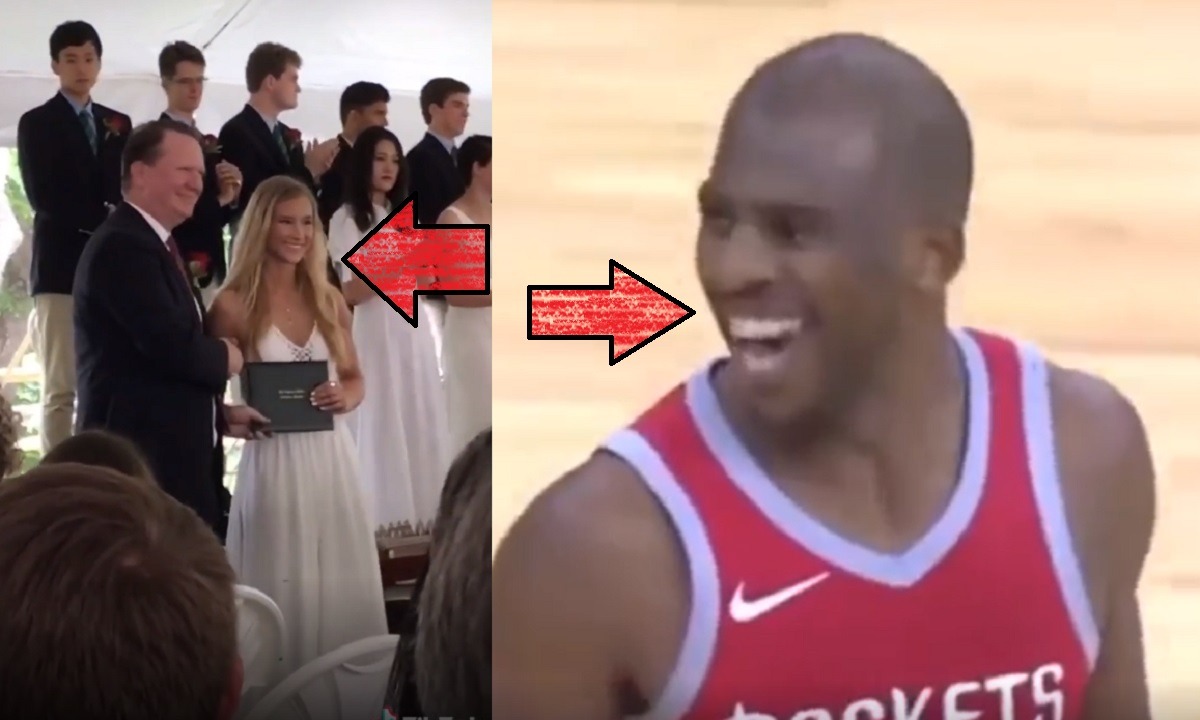 Ah the good ole graduation day, it's the culmination of all those late nights you stayed up studying. All those parties you missed to cram in more knowledge before those exams. All those mornings waking up for your 8 am classes. On this day you should be ecstatic, but one woman is going viral due to the strange change of emotions on her face. TikTok user Mary Macmillan's fake smile at her high school graduation has the internet buzzing with laughter.
When her named was called to take that legendary walk across the stage Mary Macmillan looked very angry, but for one brief moment she cracked a fake smile that would become infamous instantly. What made the moment hilarious was how quickly she shifted back to the angry look. It was similar to the fake smile Chris Paul gave Steve Kerr during his time with Rockets.
Now compare Mary Macmillan's fake smile at high school graduation to Chris Paul's fake smile at Steve Kerr in the video below. Doesn't it look eerily similar?

Okay, so Mary Macmillan is probably not a Chris Paul fan, but the resemblance in their fake smile moments are uncanny nonetheless. At the moment her video has been viewed at least 16.5 million times and has around 4 million likes, which makes her an internet superstar.
How cool would it be if she starts a TikTok trend of fake smiling at high school graduations?
Author: JordanThrilla Staff