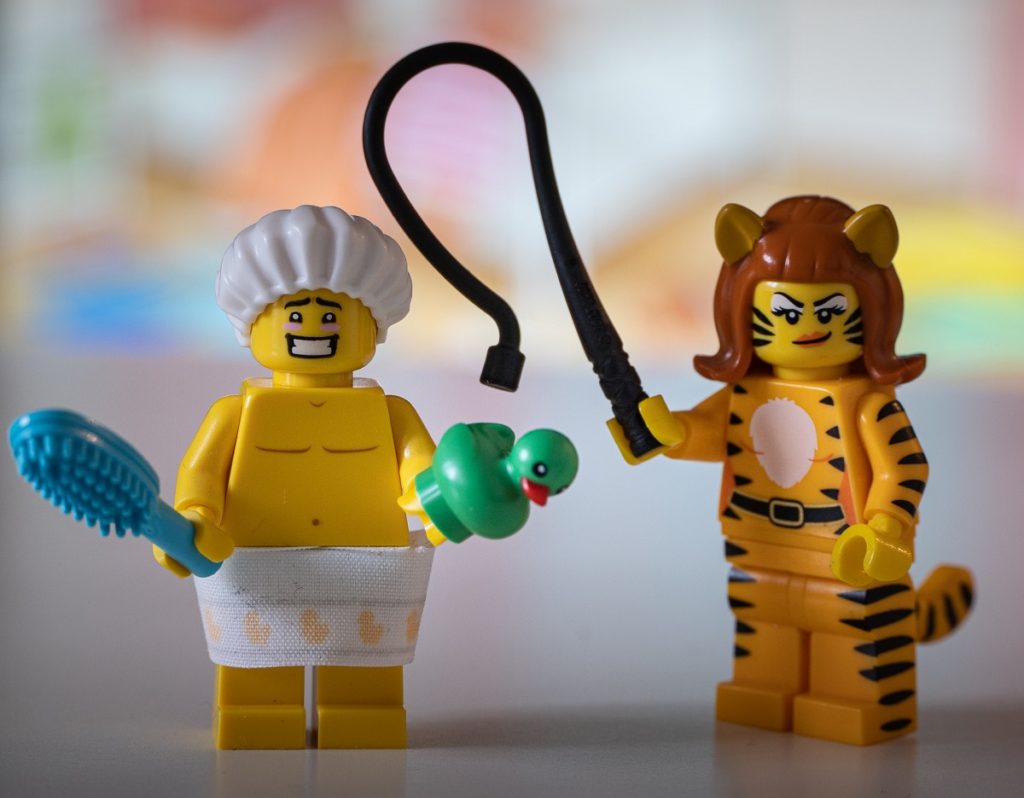 LEGO is one of the most popular and beloved toy brands in the world, with a wide range of products for different ages and interests. However, not all LEGO sets are equally well-received by the public, and some may even spark controversy and debate among fans and critics.
The Lego Tiger Butthole Controversy
One such example is the LEGO Creator 3-in-1 Majestic Tiger set (31129), which was released in 2022 as part of the animal-themed series. The set features a brick-built tiger model with posable tail, legs, body, shoulders, head and jaw, and it can also change its facial expressions. The set also includes a red bird and a jungle display for the tiger.
However, what has caught the attention of many people on social media is not the tiger's impressive design or features, but rather a small detail that some consider inappropriate and unnecessary: a butthole-like piece that can be attached to the rear end of the tiger.
According to some posts on social media, the instructions included in the set feature a section about adding the butthole-like piece to the tiger. Some people have shared photos of their completed models with the piece attached, while others have expressed their disbelief and amusement at the inclusion of such a detail.
Some people think that the LEGO tiger's butthole is a bit too adult for kids to be building, and that it adds nothing to the overall aesthetic or functionality of the model. They argue that LEGO should have omitted this detail or made it less noticeable, as it may confuse or embarrass some children or parents who buy or receive this set as a gift.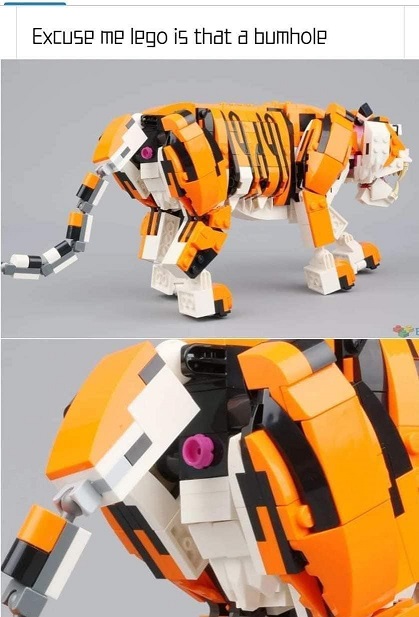 Umm, Lego? (Mature?)
Some people have defended LEGO's decision to include the butthole-like piece, and praised the company for its realism and attention to detail. They claim that the butthole is a natural and normal part of any animal's anatomy, and that it helps to make the model more accurate and lifelike. They also point out that the piece is optional, and can be easily removed or replaced by another brick if desired.
The LEGO Creator 3-in-1 Majestic Tiger set is not the only animal model in this series that can be transformed into other creatures. The set can also be rebuilt into a posable red panda with bamboo and a bonsai tree, or a koi fish with moving tail and flippers and water lilies. However, none of these alternative models seem to have any controversial features like the tiger's butthole.