Rachel Nichols' NBA hosting career is over, at least with ESPN. According to reports ESPN fired Rachel Nichols from NBA programming, and his cancelling her "The Jump" shows. Details behind the firing are scarce, but presumably it was mostly due to the backlash and low ratings.
As expected Social media reactions to ESPN firing Rachel Nichols are making for some classic memes and comments. People are using this opportunity to throw salt on her wounds. Take a look at some the funniest tweets about the situation.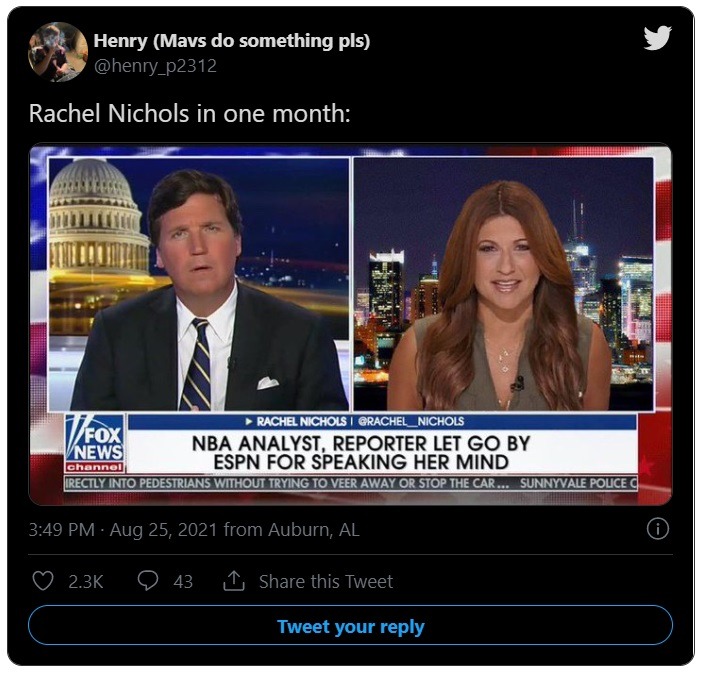 As you probably know this situation all started when a phone call leaked where Rachel Nichols called Maria Taylor a "diversity hire". In the following days she was replaced by Malika Andrews on NBA Finals programming, but still continued to host The Jump.
In the end ESPN fired Rachel Nichols from NBA programming and cancelled her show "The Jump", but it's possible she could still work for ESPN covering other venues.
Author: JordanThrilla Staff