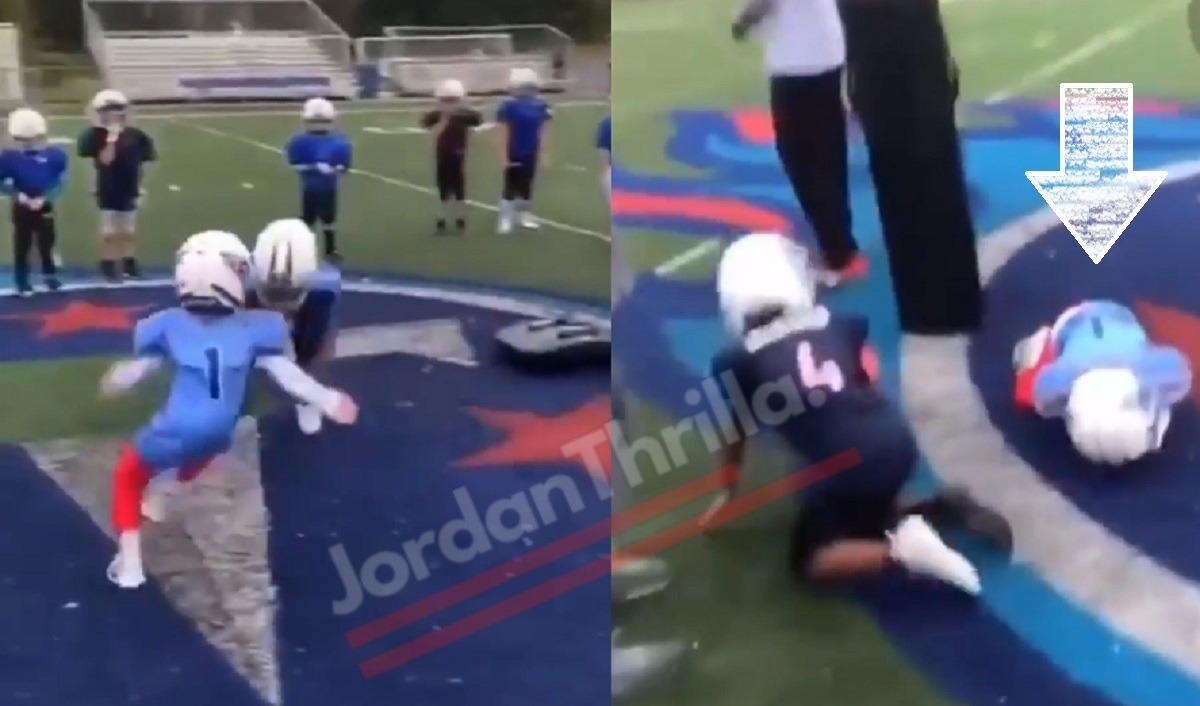 A what age should children be allowed to play football? This was one of the main questions after a viral video showing a helmet-to-helmet youth football knockout hit that had parents around the world worried. The footage is now being investigated by Youth Football Organization Pop Warner.
The helmet-to-helmet youth football knockout hit didn't happen during a game, rather this happened during a practice drill. How many times had this happened before?
Pop Warner officials released a public statement saying the footage below was very disturbing, and they are working to take swift action against the coaches who were running the practice. They claim that all coaches know that kids that age should be running tackling drills against dummies to prevent an accident like that from happening. Nothing is worse the damaging a brain that isn't fully developed yet.
This still image shows the force of the helmet-to-helmet hit lifted the kid's entire body off the ground momentarily.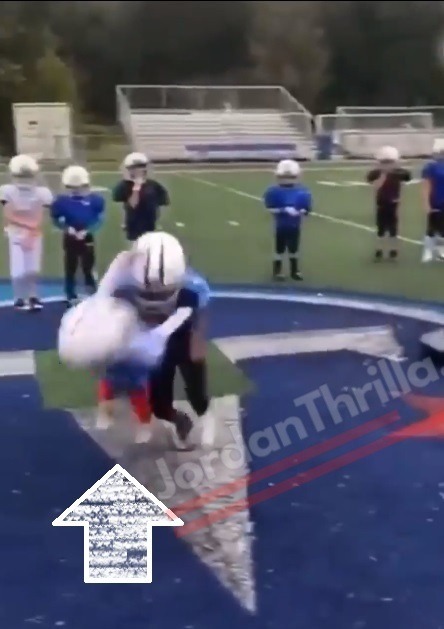 It was back in 2018 when the NFL introduced penalties for helmet-to-helmet contact. It was part of an effort to reduce the number of concussions, and make the tackles generally safer for players. Around that time there was, and still is increased awareness in the brain damage football causes players in the long run. We've even seen Will Smith movies based on the controversies of CTE clouding the NFL.
Considering that was 3 years ago it's almost unreal to see CTE being handed out like candy to kids playing youth football. It was inevitable that an investigation would start after that scary video went viral.
Author: JordanThrilla Staff