Simone Biles was one the biggest stories of the Tokyo Olympics, but now she's back in states, and back with the man she loves. In a very touching moment Simone Biles surprised her boyfriend Jonathan Owens at Texans practice not too long after arriving back from Tokyo.
In the photo Simone Biles is all smiles as she poses on her tippy toes next to her boyfriend Jonathan Owens who towers over her. She captioned the great photo with a heartfelt simple message saying, "open practice aka bring your girlfriend to work day". Simone Biles has the clout to make her own rules, and she just officially made Texans open practice bring girlfriends to work day.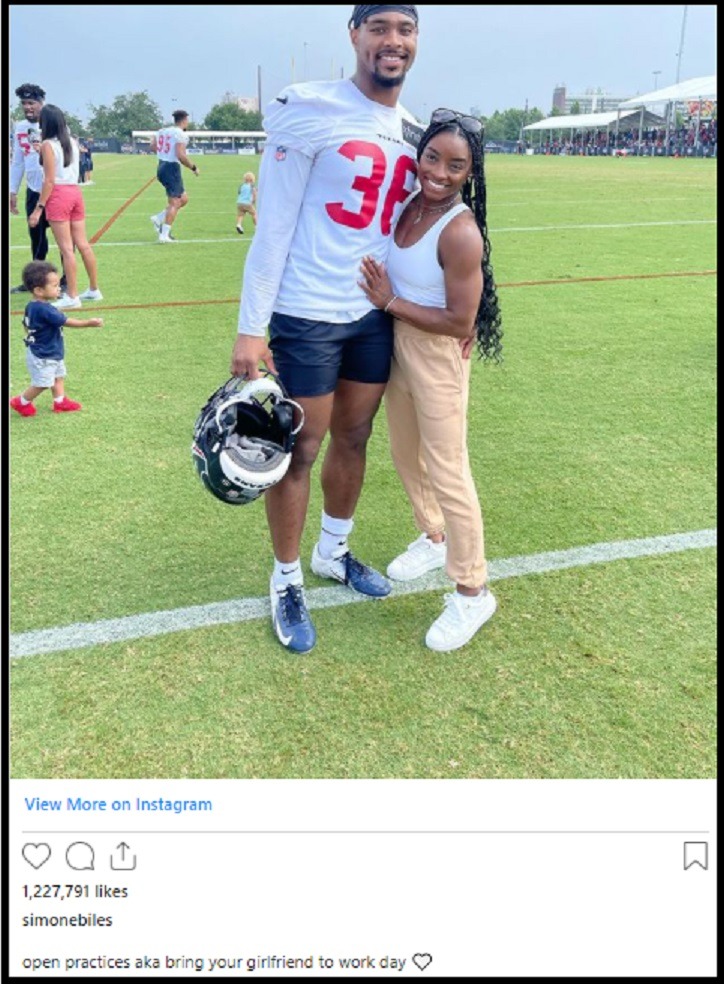 When Did Simone Biles Start Dating Jonathan Owens?
The public first became aware of Simone Biles' new boyfriend Jonathan Owens when they first posted about their relationship back in August of 2020 on Instagram. At the time Simone Biles posted a picture of herself cuddled up with her new beau.
When she was going through the mental issues at the Tokyo Olympics, Jonathan Owens posted this emotional message on IG supporting her.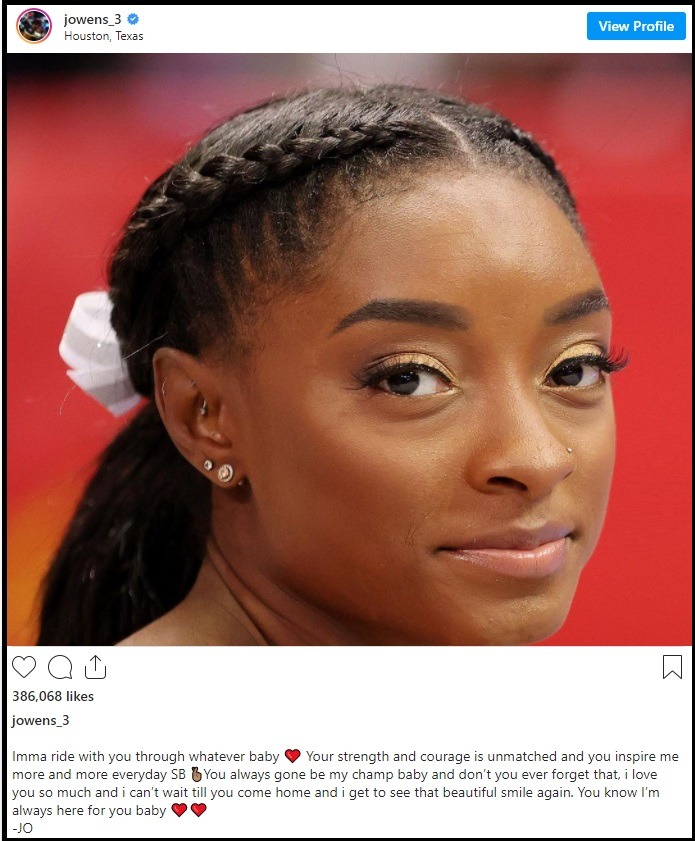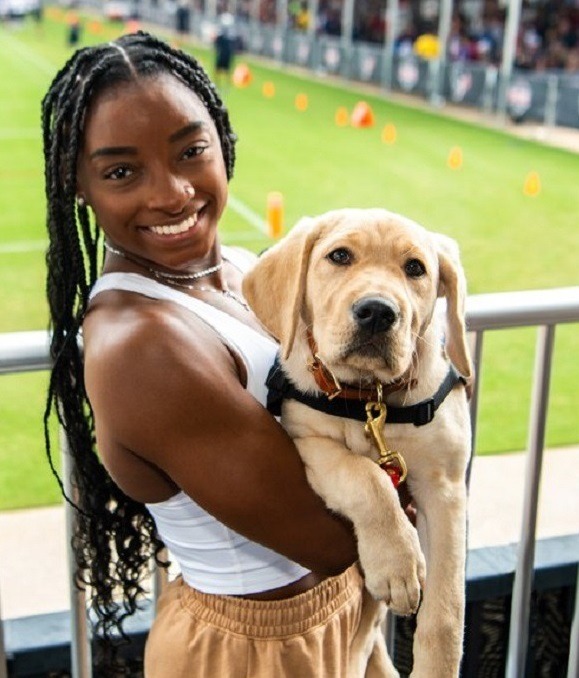 When Did Simone Biles breakup With Her Ex-Boyfriend Stacey Ervin Jr.?
Before Jonathan Owens, Simone Biles was dating a man named Stacey Ervin Jr. for about three years. She broke up with him in March of 2020. Within that 5 month period of being single the relationship between her and Jonathan Owens blossomed into something that seemingly seems like the forever kind of love.
Author: JordanThrilla Staff