Tragic news hit the basketball world when Scottie Pippen announced his son Antron Pippen is dead at 33 years old. In a heartbreaking message Scottie Pippen said, "I'm heartbroken to share yesterday I said goodbye to first born son Antron. The two of us shared love of basketball and had countless discussions about the game".
What Was the Cause of Antron Pippen's Death?
While Scottie Pippen didn't reveal the official cause of Antron Pippen's death, he did reveal some of the health battles he had throughout life. Antron Pippen suffered from chronic asthma, which Scottie Pippen said held him back from making the NBA. What's amazing is that Antron Pippen still was able to play college basketball at Texas A&M, and also professional basketball in the World Basketball League despite battling severe asthma. He was truly a warrior.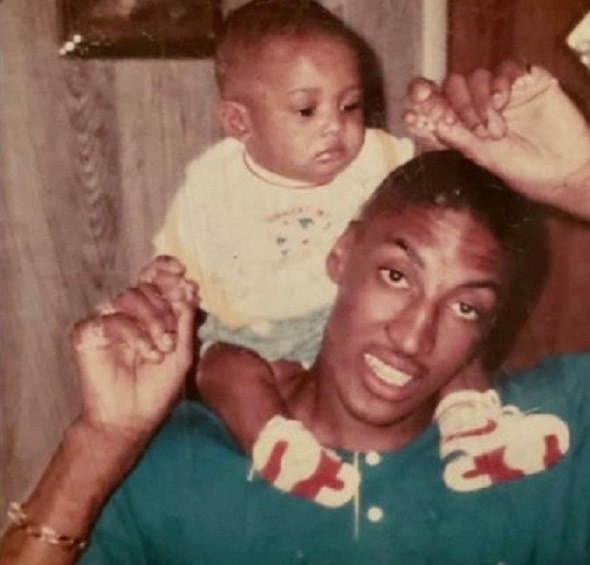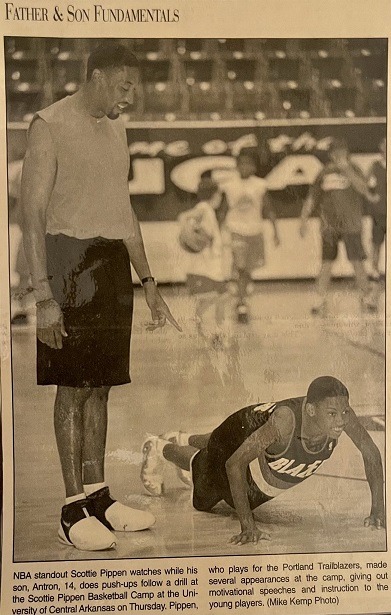 Scottie Pippen had his son Antron while he was dating one of his first love interests named Karen. He asked people to keep Karen, his family, and his friends in thoughts and prayers. He closed his emotional message to his son saying, "I love you son, rest easy until we meet again".
This has truly been a tragic past few weeks in the hip hop and sports world. First DMX, then Shadow, then Black Rob, and now Antron Pippen is dead.
RIP Antron Pippen.
Author: JordanThrilla Staff