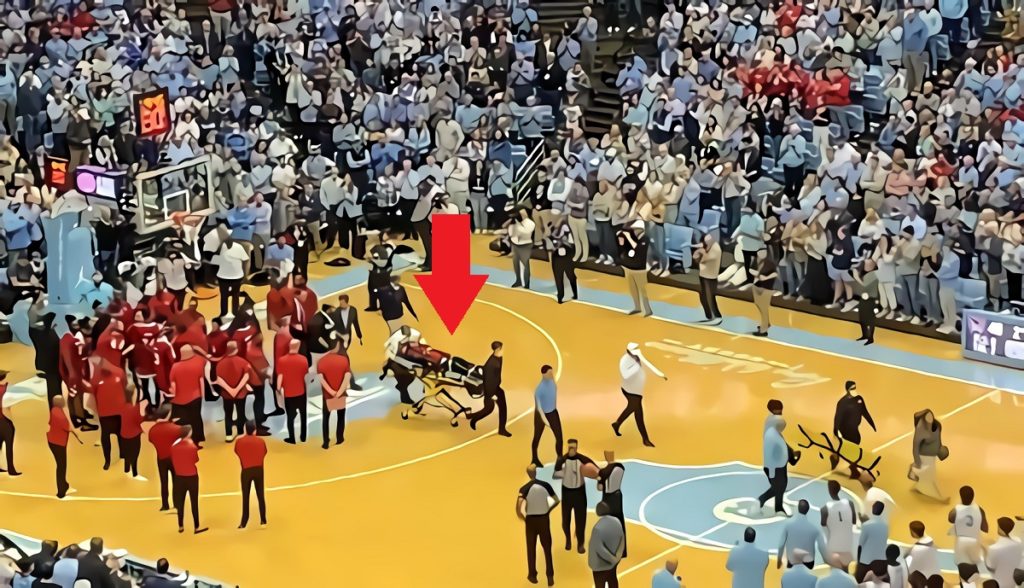 NC State guard Terquavion Smith was stretchered off the court after being fouled by North Carolina's Leaky Black in a heated rivalry game. The incident happened late in the second half when Smith drove to the basket. Black attempted to block the shot, but instead, his hard foul sent Smith to the ground and resulted in an ejection for Black.
The severity of Smith's injury was immediately apparent as medical staff was called to the court to treat him. He was writhing in pain for several minutes. Smith was strapped to a stretcher and carted off the floor, leaving the NC State team and fans shocked. Smith has been diagnosed with head and neck injuries, and is likely expected to miss multiple games.
The flagrant 2 foul committed by Leaky Black has been the topic of much debate. While the NCAA has yet to issue an official statement, many believe that the foul was unnecessary and overly aggressive. The incident has sparked a conversation about the need for players to show more respect and sportsmanship on the court. Was it a dirty play?
The Tar Heels have been struggling in recent weeks, and the loss of Leaky Black will only add to their woes. While Smith's injury is unfortunate, it's a reminder of the importance of playing the game with respect and dignity. The North Carolina basketball program looks to be on the right side of the NCAA Tournament bubble, but for how long?
If Terquavion Smith's injury proves to be more severe than expected, the Wolfpack could be in for a tough times ahead. For now, fans across the state are hoping for a full and speedy recovery for Terquavion Smith and a lesson learned for Leaky Black.