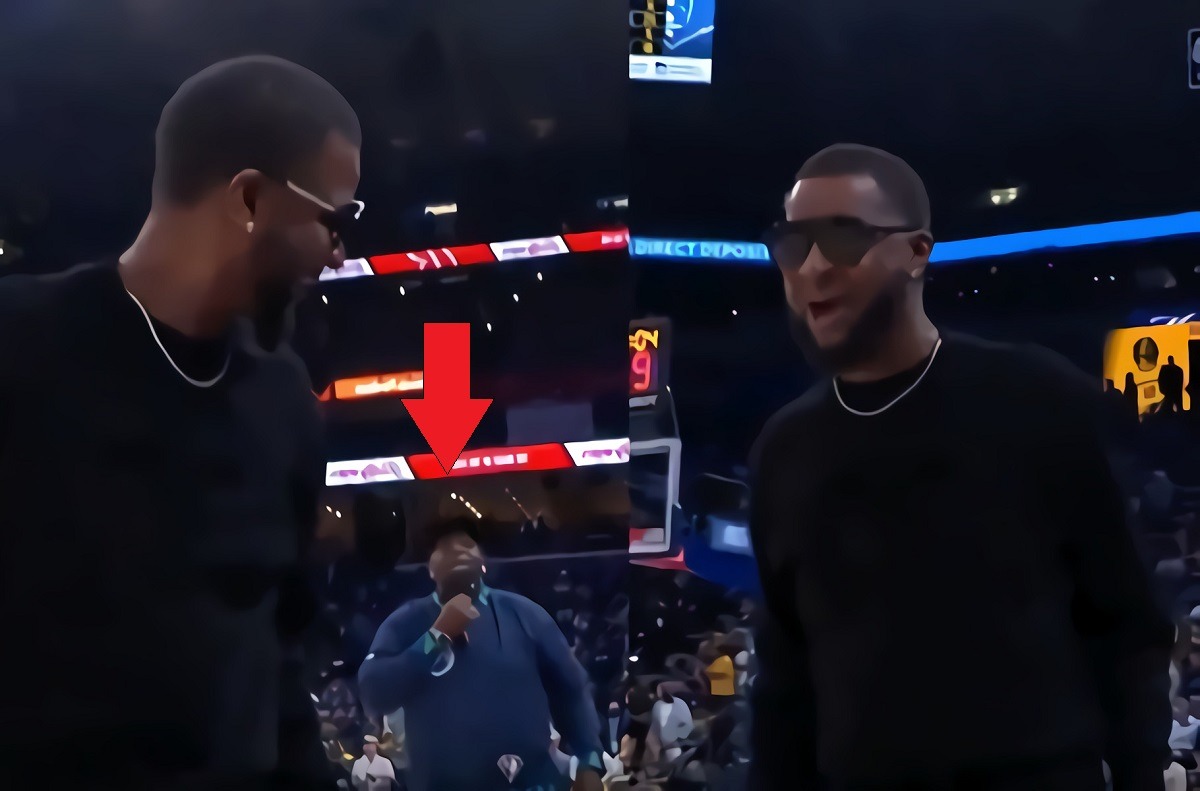 In matchup most people expected Grizzlies to win the Timberwolves surprised the world again with stellar performances from Anthony Edwards and Karl Anthony Towns. With Minnesota comfortably winning Game 1 130-117, the fathers of the two main superstars had a lot to say to each other on the sideline, and it made for a classic sports moment.
Karl Anthony Towns' Father Talking Trash to Ja Morant's Father Wearing PSD Underwear After Grizzlies Lose to Timberwolves in Game 1 Goes Viral
With about 1 minute to go in the game the camera caught Ja Morant's father and Karl Anthony Towns' father having some friendly competitive banter about their sons. It was surprising to see KAT's dad so animated, but Memphis fans are used to Ja Morant's father talking trash on the sideline, although his target is usually NBA players. You probably remember how he was trolling Lebron earlier this season.
As you'll see in the footage below Ja Morant's dad is confident that Memphis Grizzlies will win the series despite the Game 1 loss. On the flipside KAT's dad thinks that Grizzlies are in some major trouble. They both clearly have a lot of love for the sons, and are great parents. Ja Morant's dad reminds us of Lavar Ball, whom still holds the title of 'Father of the Century'.
In case you didn't notice Ja Morant's dad was rocking that PSD underwear.
Anthony Edwards had a monster game scoring 36 points.
Karl Anthony Towns' dropped 29 points and 13 rebounds. He was bullying Steven Adams, which seems crazy considering how strong he is.
On the Inside the NBA when Charles Barkley predicted that Timberwolves would win this series he pointed out the fact that Grizzlies have never faced any real pressure this season. He also pointed out that this was the first time they were actually expected to win a series.
Could Timberwolves winning game 1 be a sign that Charles Barkley is right? Or will Memphis bounce back in Game 2? This is why we love the NBA playoffs.