There's no doubt there are many kids these days that look a lot older than their age. Often times you see cases like these in sports such as football and soccer. It could be the food, fitness regimen, or just genetics. A perfect example is a 12 year old football player that plays for the Dragons, who is already an internet legend due of his appearance.
12 Year Old Football Player with Beard Mustache Who Looks Like Grown Man Goes Viral
When you think of how a 12 year old kid might look things like a mustache and beard don't come to mind. Most kids that age are in the beginning stages of puberty. In most cases a male starts growing facial hair around stage 5 of puberty, which usually happens around age 15. However, a 12 year old football player who looks like grown man has a full grown mustache, and generally just looks someone in their late thirties. There's no doubt he will be star in the NFL one day. Take a look.
Some people are skeptical about this guy being 12 years old, because it appears he already has an arm sleeve tattoo. However, a kid can get a tattoo at that age with parental consent in some states. According to reports he lives in Fort Worth Texas.
The 12 year old grown man goes by 'callme_mr.4x_' on Instagram. As proof that he is 12 years old take a look at this post from back in 2020 when he was only 10 years old. As you'll see he looks just like his father.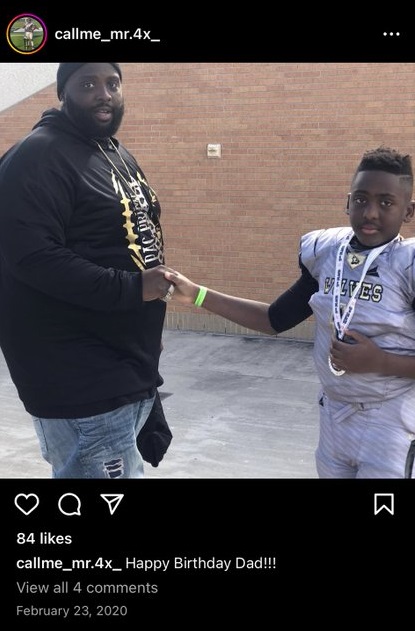 In many cases when someone looks old when they're really young they usually don't look much older when they're actually old. Who knows maybe this 12 year old is the first real life occurrence of Benjamin Button, who was a movie character that aged in reverse.