The Toronto Raptors are looking for a new head coach after parting ways with Nick Nurse, who led the team to its first NBA championship in 2019. The search has been wide-ranging and unconventional, with candidates from different backgrounds and experiences. One of the most surprising names to emerge is JJ Redick, a former NBA player and current ESPN analyst who has no coaching experience at any level.
Is JJ Redick Being Considered for Raptors Head Coach the Result of 'White Privilege'?
Redick, who retired from the NBA in 2021 after 15 seasons, interviewed for the Raptors' coaching job this week, according to ESPN's Adrian Wojnarowski. He was part of a first round of interviews, and met with franchise leadership, including president Masai Ujiri and general manager Bobby Webster. Redick had previously said he had "literally zero interest" in becoming a head coach except if Duke, his alma mater, offered him a job. However, he apparently changed his mind, and decided to pursue an opportunity in the NBA.
Redick's candidacy has sparked a lot of reactions on social media, especially from black users who see it as another example of 'white privilege' in the NBA. Many have pointed out that there are several black coaches with much more experience and qualifications who are being overlooked for Redick, who has never coached a single game in his life. Some have also compared Redick's situation to that of Jay Williams, another former Duke player and ESPN analyst who is black and has never been considered for a coaching job.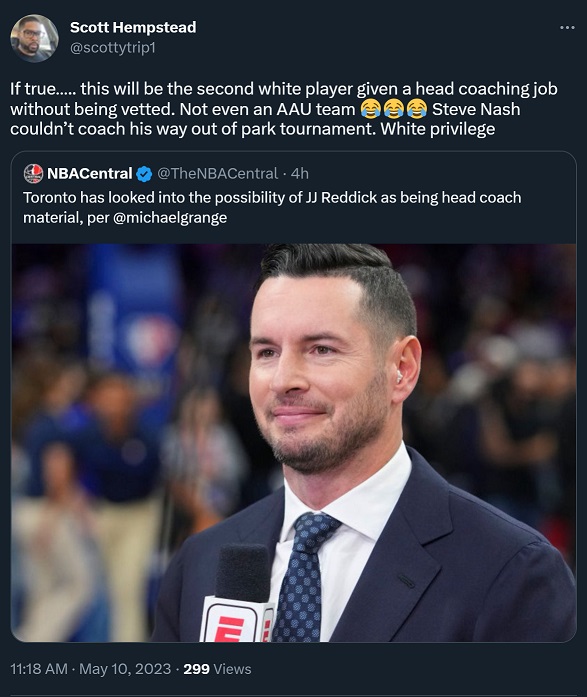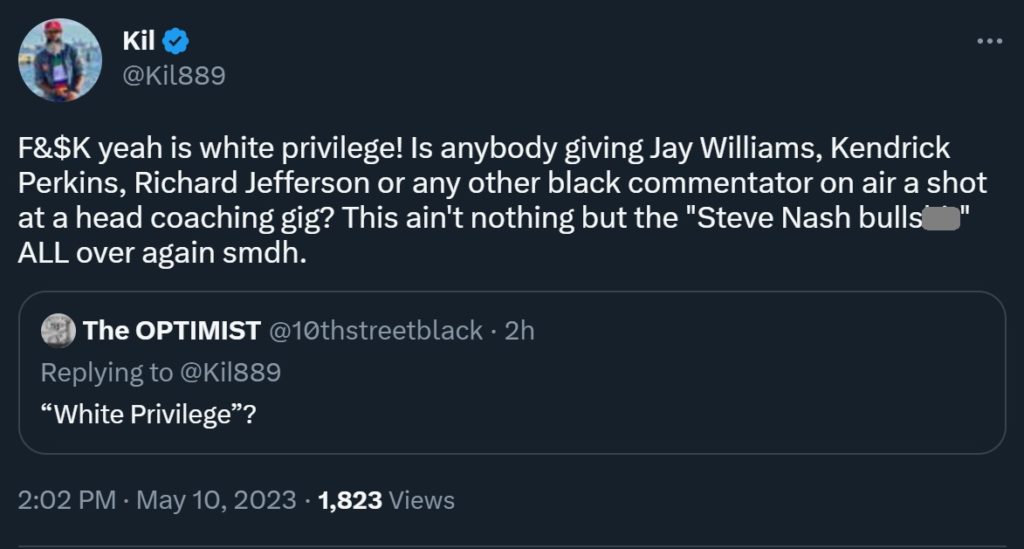 The Raptors' coaching search has been one of the most intriguing and controversial stories in the NBA this season. It has also exposed some of the possible underlying issues of race and privilege that still plague the league and its fans. Whether Redick gets the job or not, his interview has already sparked a lot of debate and discussion about what it takes to be a head coach in the NBA, and who deserves a chance to prove themselves.
Do you feel like his race was a contributing factor to him getting that interview? If JJ Redick was black would he have been considered a prime candidate in Raptors' head coaching search?