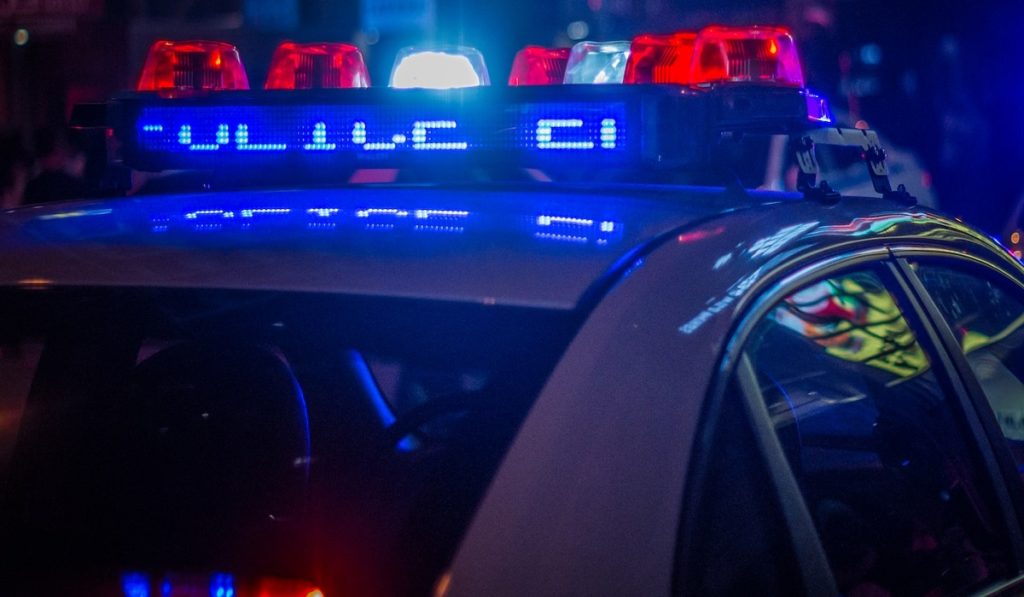 Shannon Sharpe, a former NFL star and a current FOX Sports analyst, suffered a devastating loss last week when his home in Los Angeles was burglarized by unknown intruders. According to TMZ Sports, the thieves broke into Sharpe's residence on May 19 between 7 PM and 9:30 PM, while he was away for a few hours in the early evening. They managed to steal around $1 million worth of goods from the Hall of Fame tight end, including several luxury watches, bags, and other valuables.
Sharpe, who is known for his outspoken opinions and witty banter on Skip and Shannon: Undisputed, has not publicly commented on the incident yet. However, law enforcement sources told TMZ Sports that he was "very upset" when he discovered the burglary and that he is cooperating with the investigation. The police are reportedly reviewing surveillance footage, and looking for any leads or suspects.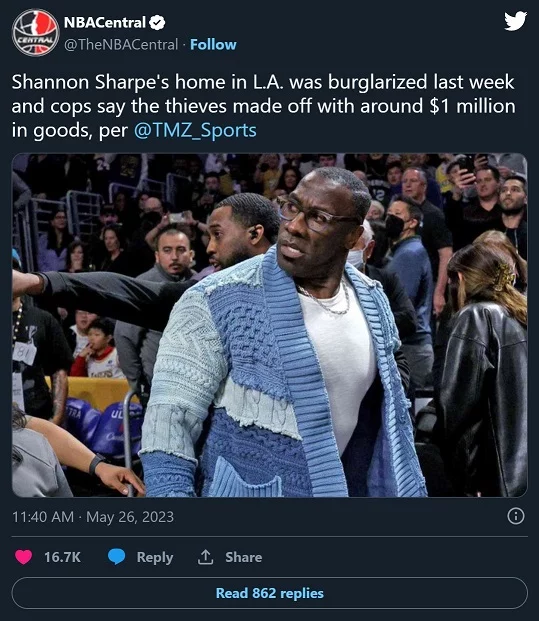 Was Shannon Sharpe Set Up?
The burglary has raised some eyebrows among Sharpe's fans, who wonder if he was targeted by someone who knew him personally or professionally. Some speculate that Sharpe may have been set up by a disgruntled former employee, a jealous rival, or even a close friend or family member who betrayed his trust.
Conspiracy theorists point out that burglary occurred at night, specifically when Sharpe was away from his home for a few hours. The intruders apparently knew Sharpe's schedule, and took advantage of his absence to ransack his home. They also allegedly disabled the security system and cameras before fleeing the scene, according to some rumors. The question is were they waiting patiently for him to leave, or did someone close to Shannon tell them when the coast was clear?
The burglary comes at a time when Sharpe is also facing a lawsuit from another Hall of Famer, Brett Favre, who accused him of defaming him on his show by implying that he stole money from the Green Bay Packers. Sharpe had said that Favre "took $20 million from the Packers knowing he wasn't going to play" and that he was "a thief" who "stole money". Favre denied the allegations and filed a complaint against Sharpe and FOX Sports for damages.
Sharpe is not the only celebrity who has been targeted by burglars in recent years. Several other stars, such as Rihanna, LeBron James, Christina Milian, and Yasiel Puig, have also had their homes broken into and robbed of their belongings. Some experts have suggested that these crimes are motivated by social media posts that reveal the location and lifestyle of the celebrities, making them easy prey for criminals.
Sharpe, who played 14 seasons in the NFL and won three Super Bowls with the Denver Broncos and the Baltimore Ravens, is widely regarded as one of the best tight ends of all time. He was inducted into the Pro Football Hall of Fame in 2011 and joined FOX Sports as an analyst in 2016. He has a loyal fan base who enjoy his insights and humor on sports and culture.