Rick Ross is a man of many hats. He's a rapper, entrepreneur, motivational speaker, self proclaimed $ex symbol, and now he's entering the wrestling world too. AEW is known for having some of the most unexpected guests on their shows. We've seen everyone from Shaq to Mike Tyson participating in their events. With Rick Ross' charisma he was a natural in his first wrestling appearance.
He didn't actually get in the ring, rather he made his debut by doing a backstage promo clip with Swerve Strickland. Social media was loving his segment as many people proclaimed that he was better at promo than some of the veterans on the AEW roster. Could this be the start of a new chapter in his career? Rick Ross body slamming people in the ring would definitely be a classic. Take a look at his appearance, and some reactions from social media.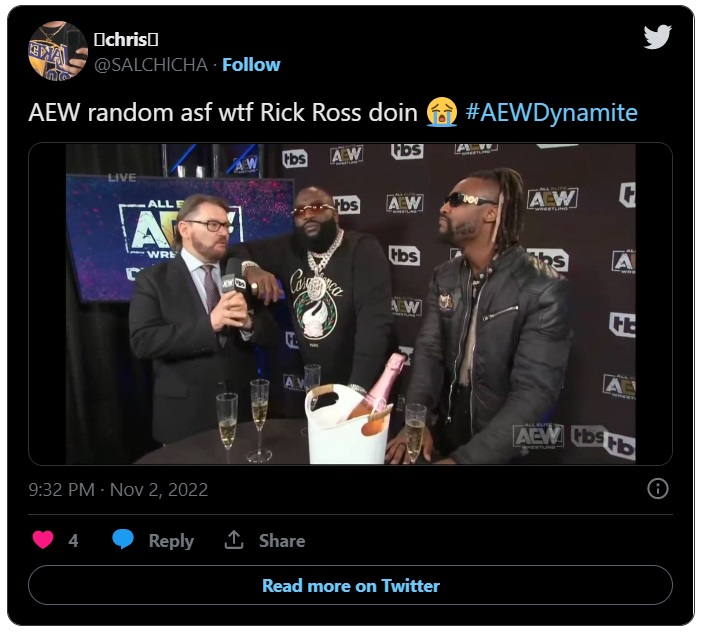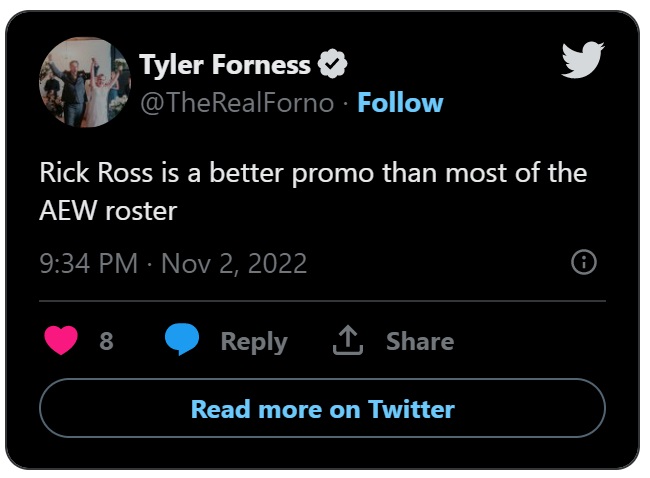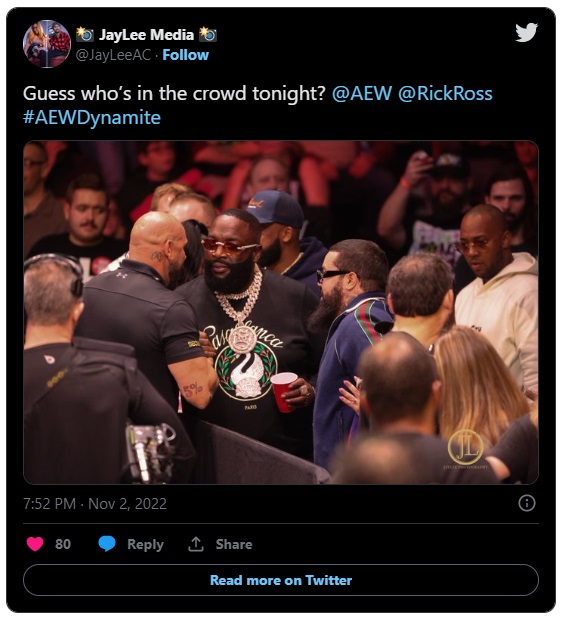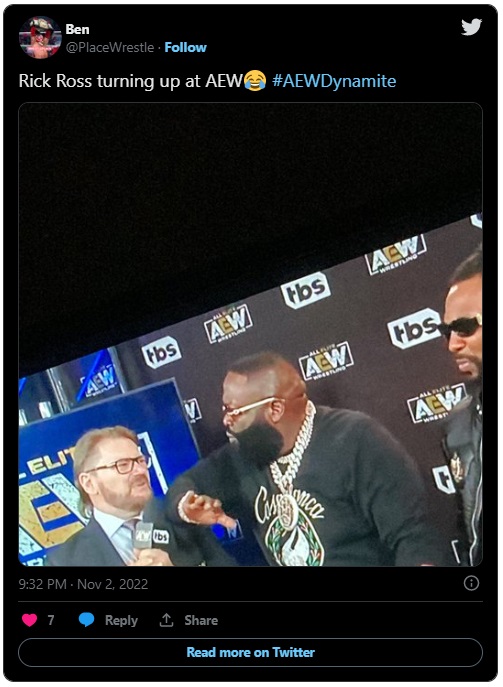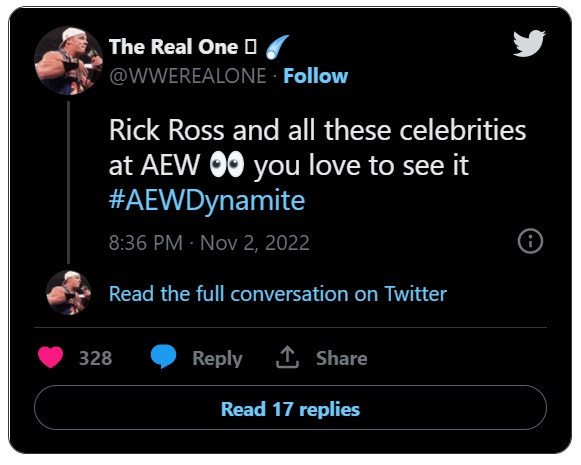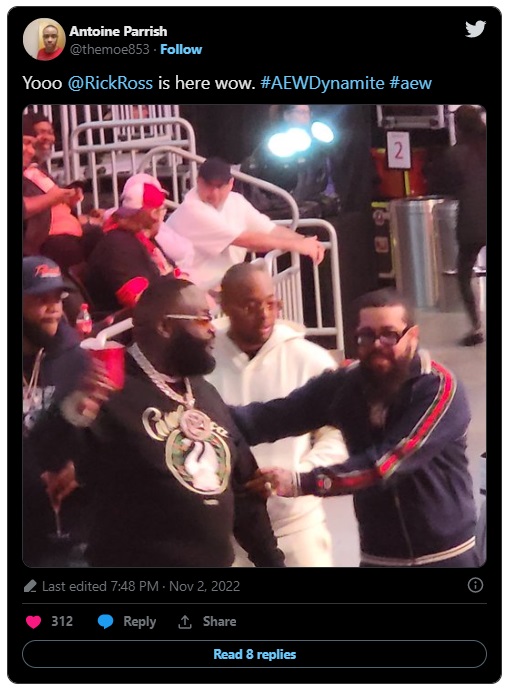 It's safe to say Rick Ross is the biggest boss to ever grace the AEW.