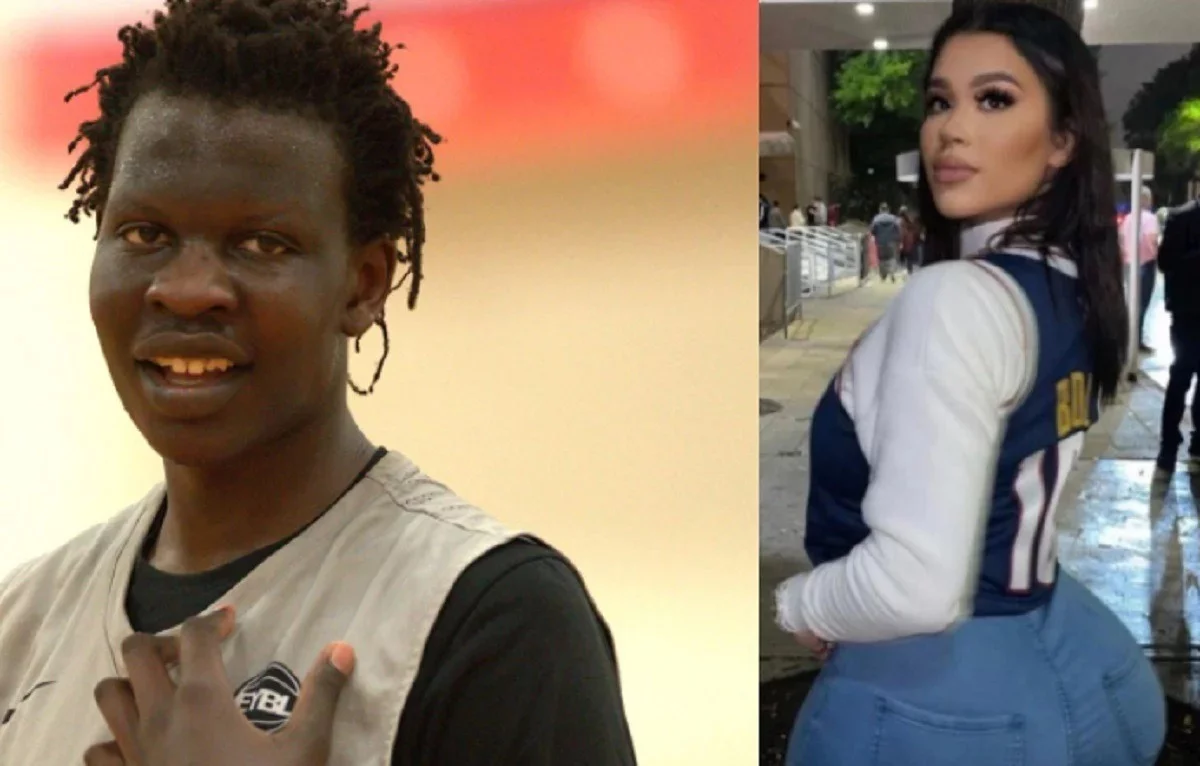 Was Mulan Hernandez cheating on Bol Bol? It appears Bol Bol is now a single man, and the timing has people wondering if it has something to do with the OnlyFans news. It appears Bol Bol broke up with his girlfriend Mulan Hernandez after OnlyFans announced they are banning Sexually Explicit content. Mulan Hernandez was making her money from OnlyFans, so it's possible Bol Bol didn't want to end up in a PJ Washington vs Brittany Renner situation.
If you remember Mulan Hernandez went viral some months ago, because she rejected $5K from Bol Bol to prove she wasn't a gold digger. Most people thought she was playing him so he would keep her around when he signed his next massive NBA contract. However, with OnlyFans banning sexually explicit content he possibly saw the writing on the wall that she would start trying to come up on a check off a basketball player as Brittany Renner said.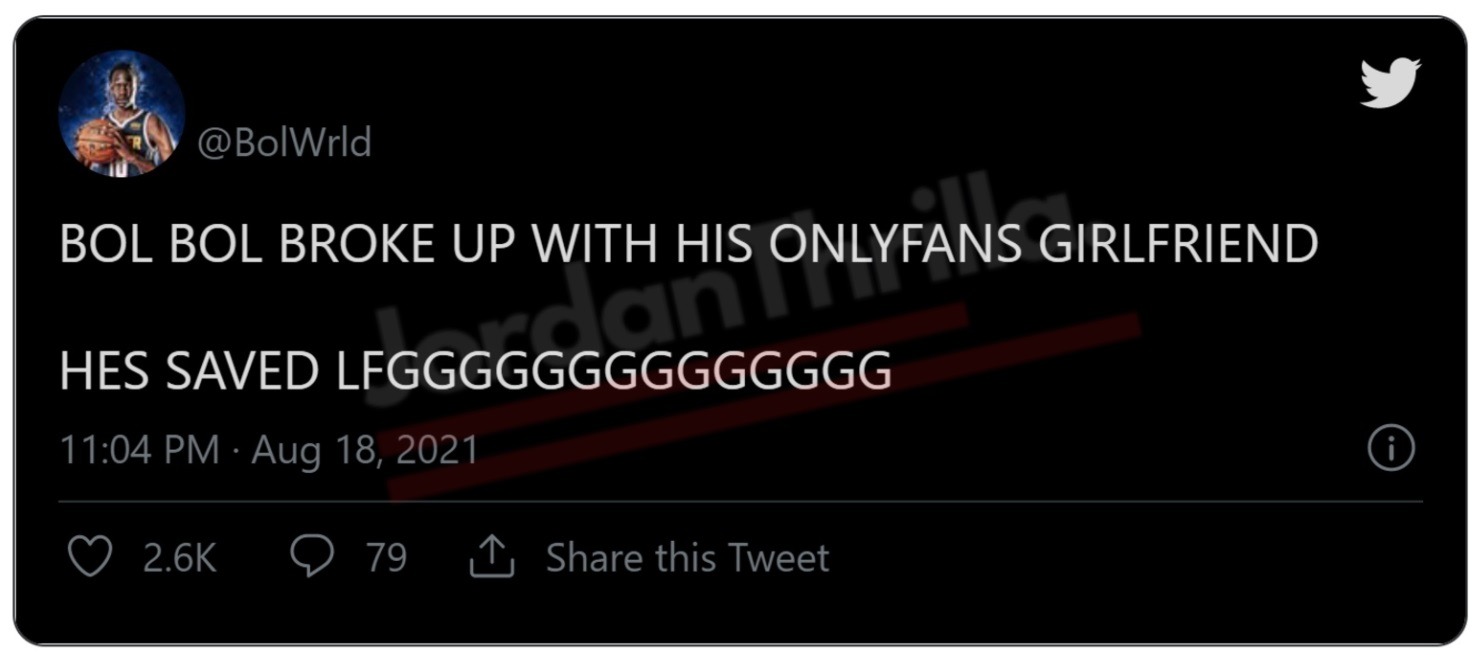 This was the post she made some time ago proving she rejected Bol Bol's money.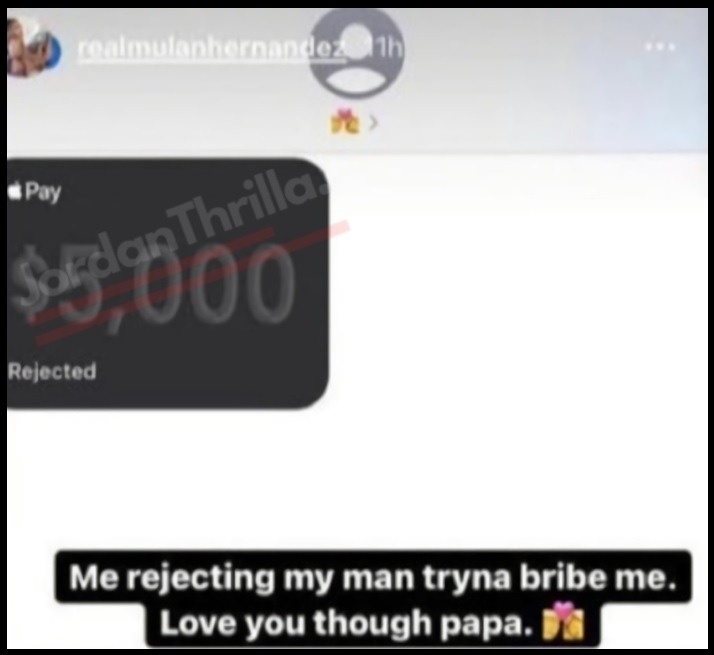 It is possibly a coincidence that Bol Bol broke up with his OnlyFans girlfriend at the same time OnlyFans announced their ban of sexually explicit content, but again the timing just seems too perfect. It's possible that Mulan Hernandez cheated on Bol Bol, or that he just wants to focus on basketball.
Whatever the case may be Bol Bol is an eligible bachelor again.
Author: JordanThrilla Staff