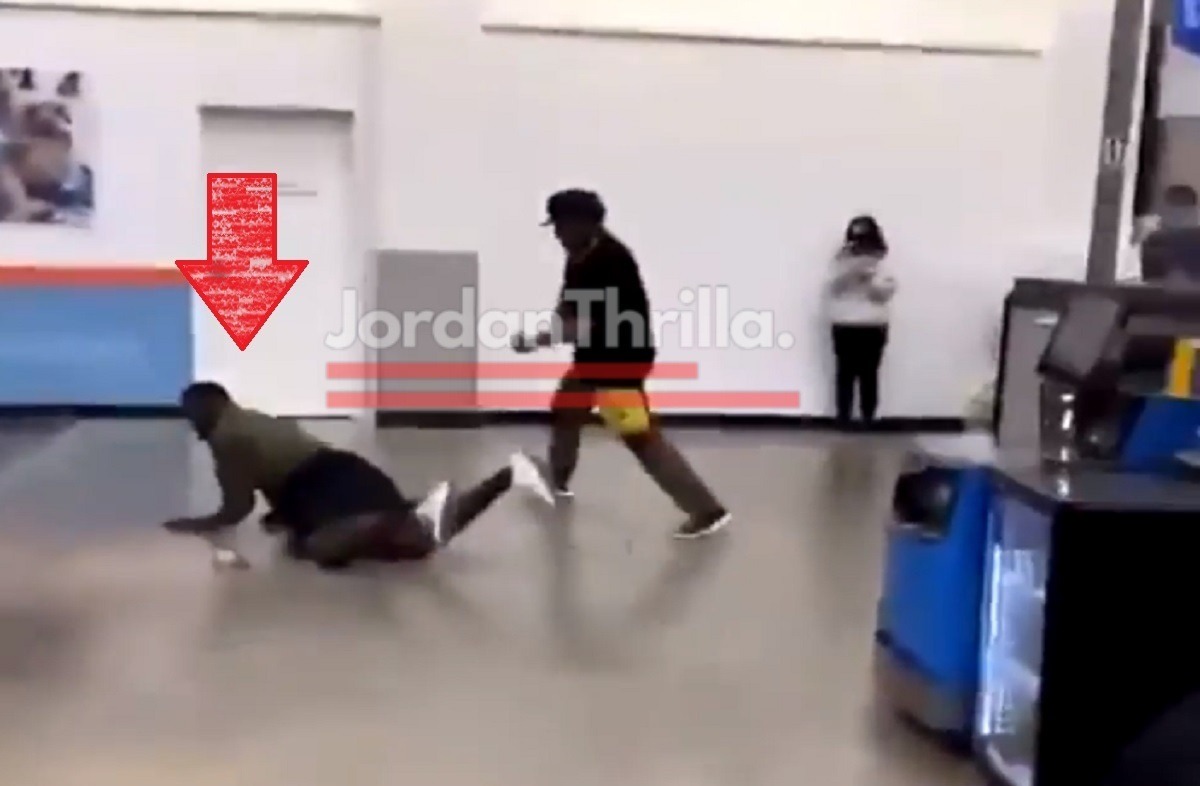 A Bruce Campbell Walmart Fight is going viral. They say in a boxing match size doesn't matter, because it's all about technique. It appears that same value may hold true in street fights too. As example former Raiders Offensive Tackle Bruce Campbell was knocked out by a smaller man during a scuffle at a Walmart checkout area.
Based on the footage it looks like Bruce Campbell may have been the aggressor, and got a little too over confident due to the massive difference in size between him and person he was arguing with. When they started swinging on each other things got bad quick. A left hook knocked out Bruce Campbell sending him falling to the Walmart floor, and his girlfriend even stepped in to try and save him.
Keep in mind he was much bigger than the guy who basically pummeled him. Bruce Campbell didn't even land one punch. This was like watching Marcos Maidana vs Adrien Broner.
Bruce Campbell was so dazed and confused he didn't even know where his opponent was at one point.

The craziest part about this fight is that smaller guy was actually nice to Bruce Campbell. By that we mean he could have done much more damage than just breaking his jaw. Near the end of the scuffle Bruce Campbell was in the fetal position and he could have kept pummeling his face, but instead decided he had enough.
This is proof size really doesn't matter in a fight, if you don't have any fighting skills. Also proof why you should never underestimate your opponent.
Author: JordanThrilla Staff