UFC 266 was a spectacular event with Brian Ortega and Alexander Volkanovski putting on a show for the ages. However, it wasn't the incredible performances from the fighters that stole show, but something strange that was happening in the background of every match.
Who were the Man and Woman Standing Inside the Cage After Every Match at UFC 266?
People watching at home noticed a random couple at UFC 266 standing inside the cage after every match. There was man wearing a very wrinkled shirt, and woman wearing a flower shirt. They appeared to be feeling very awkward based on their facial expressions.
Take a look at them.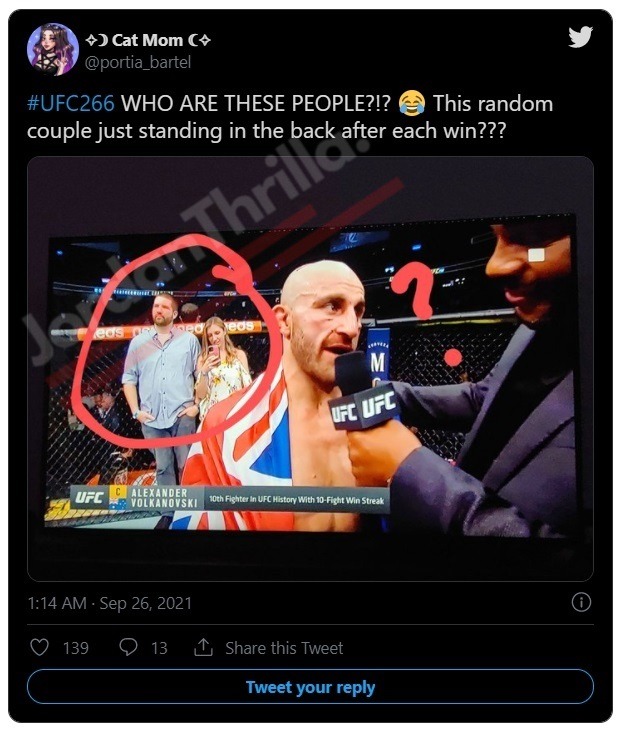 Was the Random Couple Inside Cage at UFC 266 Contest Winners?
While it's not confirmed rumors are saying the random couple at UFC 266 won a VIP experience package from Dana White. It's alleged he announced the deal months ago, and that couple was the lucky winner of it. Presumably one of the perks must have been an up close personal experience with the matches. Definitely seems like it lived up to the hype considering that they got that close to the fighters.
Author: JordanThrilla Staff