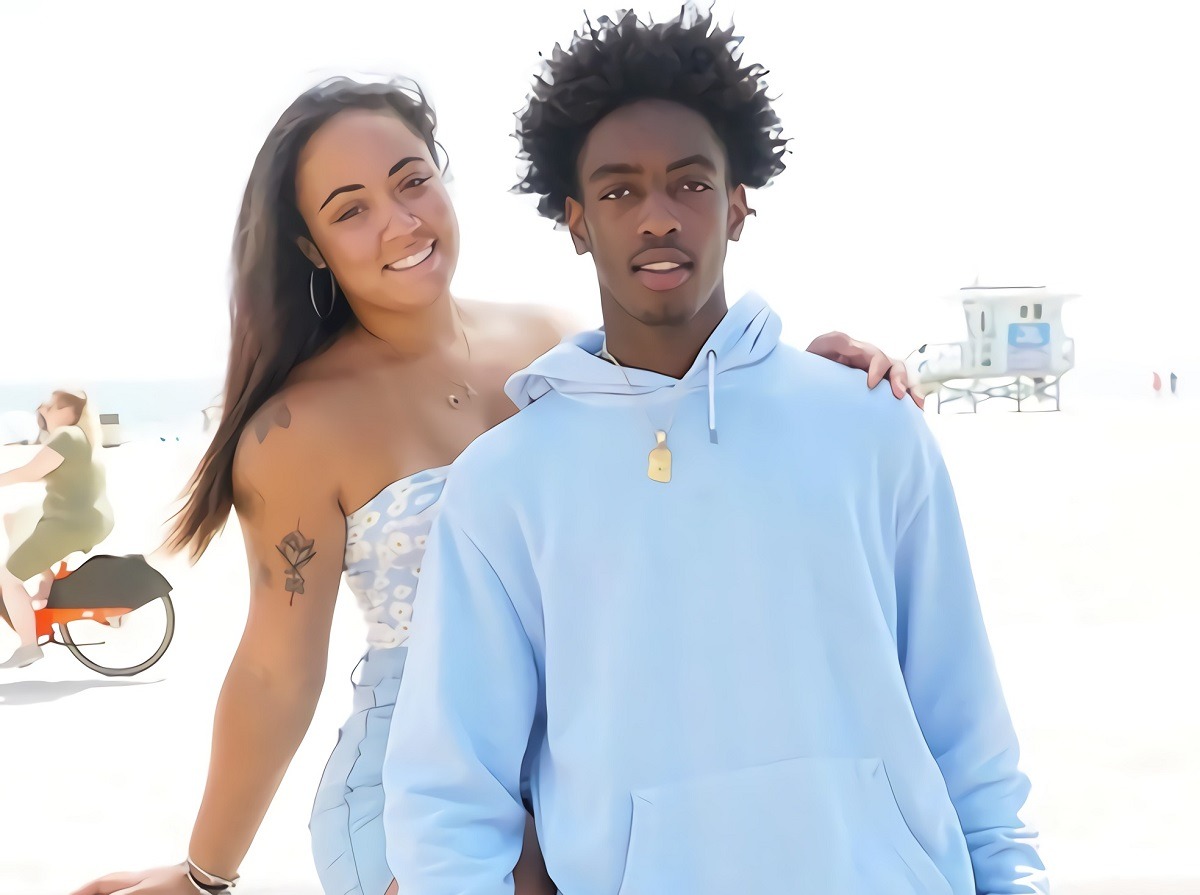 Zaire Wade's NBA dreams are close to become a reality after a major development. According to a recent report it seems Zaire Wade is skipping college completely to go pro with help of his dad, but also because he is talented. If you remember last year Zaire Wade opted to attend Brewster Academy rather than going the traditional college route, and it may have paid off.
Zaire Wade Signs Contract with Utah Jazz G-League Team
According to Shams Charania Zaire Wade has signed a contract with Utah Jazz's G-League affiliate Salt Lake City Stars. Dwyane Wade is part of owner of the Jazz, which likely played a huge role in his signing. However, this isn't completely a case of nepotism, because Zaire Wade is ranked as the 300th best high school player in the country, and has been putting in major work at the Brewster Academy over the past year.
In comparison Jimmy Butler was ranked 1253 high-school, Stephen Curry was ranked 263, and Damian Lillard was ranked 214. This conveys that Zaire Wade deserved a shot in the G-League. However, people are still wondering if the opportunity was only given to him, because of his Dwayne Wade's position on the Utah Jazz.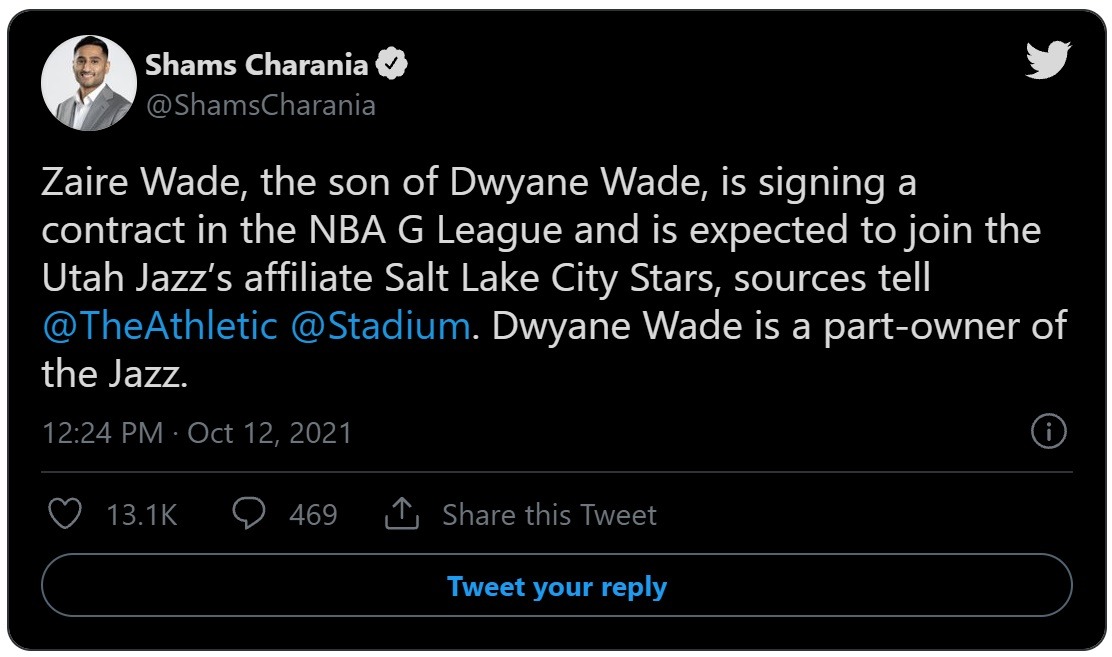 Zaire Wade has shown in the past that he can compete against NBA level talent, although it was in rec center situations. Last month a video of him torching Ben Simmons, who is one the best defenders in the NBA went viral.
Along his journey to the NBA G-League Zaire Wade definitely had his ups and downs. At Sierra Canyon High school he got injured, then when he recovered he barely got any playing time. This led to Dwyane Wade threatening to beat up Sierra Canyon's coach on Live TV, then eventually pulling his son out the school.
Now Zaire Wade has a real chance to prove he is ready for the NBA. With his dad Dwyane Wade in his corner, there is no way he can fail. He was born for this moment.
Congratulations to Zaire Wade on making the NBA G-League, hopefully the young man succeeds. It's not easy following in the footsteps of an NBA dad who is a basketball legend.
Author: JordanThrilla Staff