Sometimes people are so excited about posting something on social media that they don't realize a mistake in their post before it's too late. With Devin Booker's collapse in Game 7 vs Mavericks, Stephen A Smith was itching to post a tweet to criticize him. However, it backfired because he made one huge mishap that went viral.
EuroLeague Devin Booker Responds to Stephen A Smith Mentioning the Wrong Devin Booker in Viral Tweet
Apparently there's two people named Devin Booker on Twitter that are both professional basketball players. One guy whose user name is @DevinBooker31 plays in Europe, while the other @DevinBook is the NBA player we all know. Stephen A Smith showed his age when he wrote a tweet criticizing Devin Booker, but used the Euro league Devin Booker's username. In that Tweet Stephen A Smith wrote, "I have never been more wrong. I can't believe how great the @dallasmavs look — and how pathetically awful the @Suns look. @CP3 & @DevinBooker31 have been no-shows. I can't believe this".
After noticing he got mentioned in a tweet that had nothing to do with him the European Devin Booker responded to Stephen A Smith with a hilarious message. In his tweet he wrote, "I didn't know I was supposed to show up. I had a game in Istanbul the same day. I'll be ready next time". As of right now the tweet has over 100,000 likes, making it his most popular tweet ever.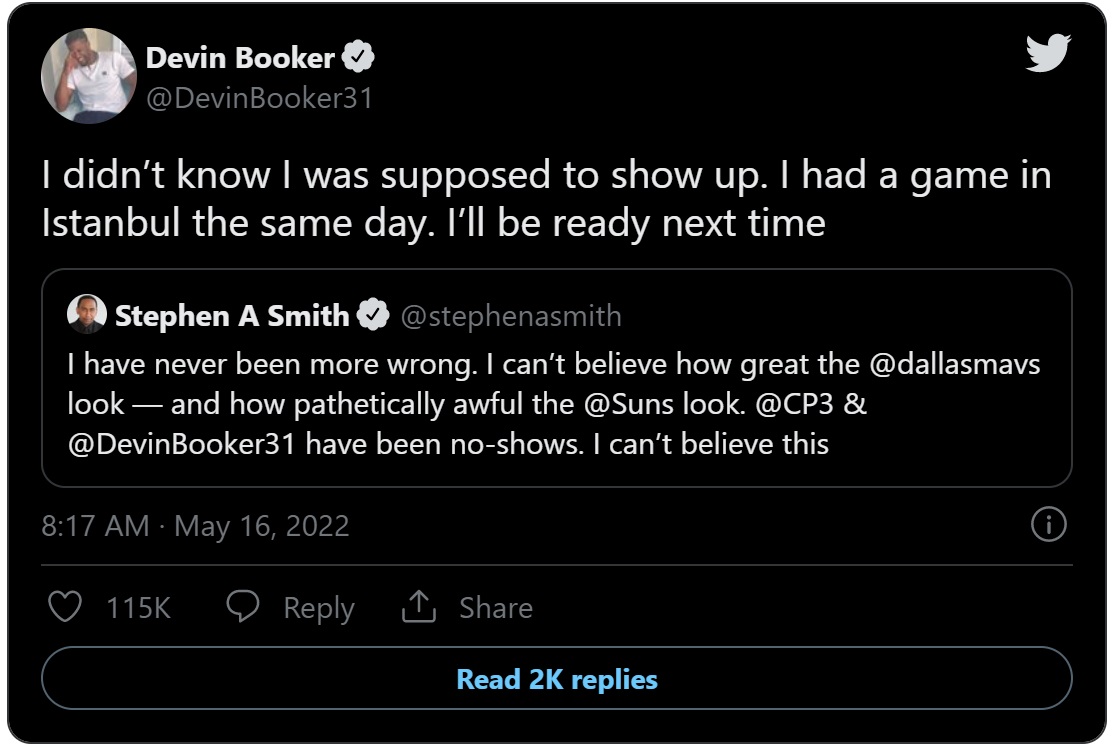 This is NBA Devin Booker's Twitter page.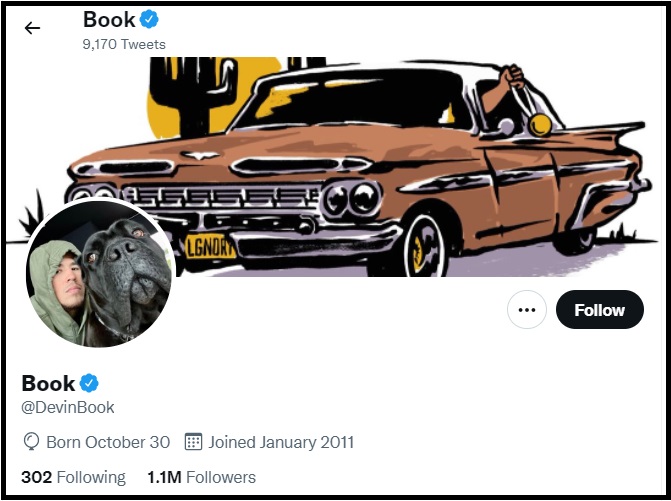 This is EuroLeague Devin Booker's Twitter page.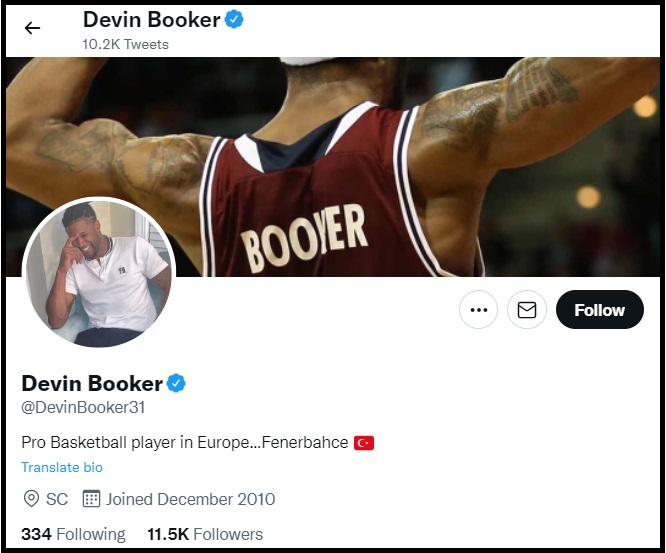 This was another moment where Stephen A Smith didn't do some simple research before posting a tweet, which led to him making a fool of himself. In the end the only response he got was from an off brand Devin Booker who was playing basketball game in Istanbul while Suns Game 7 was going on.