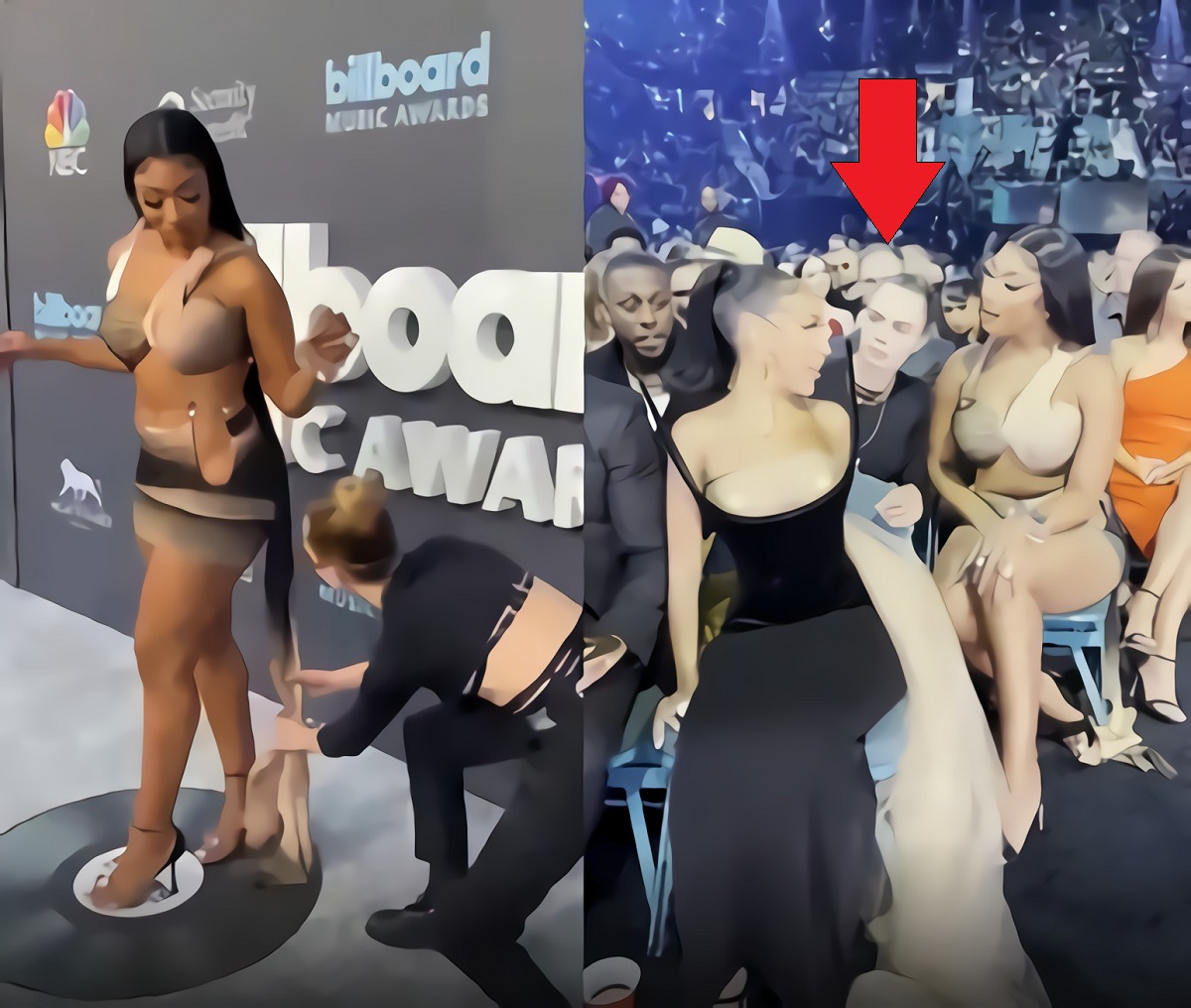 The Billboard Music Awards was an extravagant affair where some of the best artists in the music industry showed up in their best outfits. One of the main attractions of the show was Megan Thee Stallion, but her time on camera was shrouded with the strange behavior of Cara Delevingne, and her fans aren't happy about it.
Social Media Reacts to Cara Delevingne Stalking Megan Thee Stallion at Billboard Music Awards 2022
During the Billboard Music Awards it seemed like every time the camera showed Megan Thee Stallion Cara Delevingne was somewhere near her doing something strange. When Meg was taking red carpet pictures Cara kept messing with her dress. When Megan was talking to Doja Cat, Cara somehow managed to come out of nowhere and interrupt their conversation. When Megan Thee Stallion won an award there was Cara Delevingne messing with her dress and sticking out her tongue. It really seemed like Cara Delevingne was stalking Megan Thee Stallion. Take a look at these video clips and reactions from fans.
Some people are convinced that Cara Delevingne was high on coke at the Billboard music Awards. Her behavior did seem similar to someone who is on drugs. Back in 2013 are Cara Delevingne cocaine scandal went viral, so that may be why people still think she uses drugs.
Who is Cara Delevingne?
Cara Delevingne rose to fame through modeling, acting, and singing. She's from the United Kingdom and is 29 years old. She has three siblings Poppy Delevingne, Chloe Delevingne, and Alexander Jaffe. In 2012 and 2014 She won model of the year at the British Fashion Awards. Now she's also known as Megan Thee Stallion's stalker.