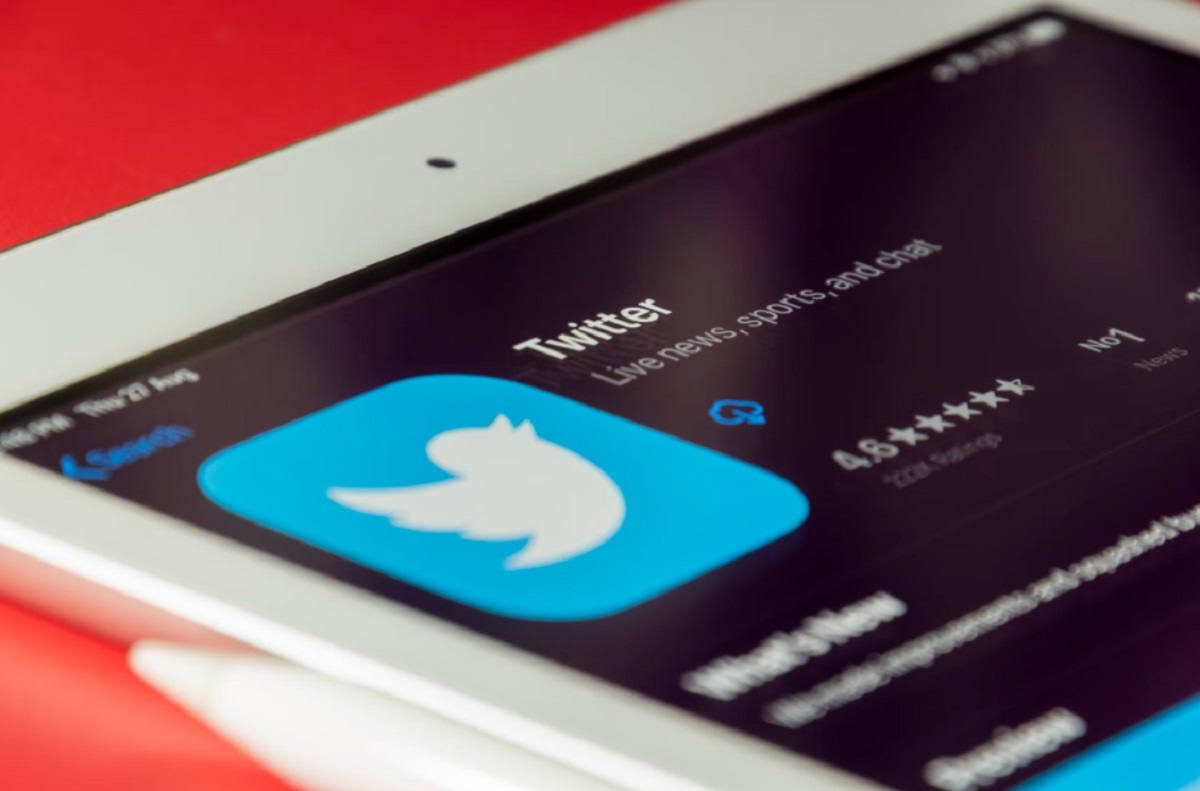 Twitter trends that aren't fully explained often lead to confusing situations, especially when it involves the acronym 'RIP'. That is the main reason Twitter hired someone that tries to explain each phrase, situation, or term that trends on the platform. Sometimes when there's no explanation it makes people believe the worst has happened. A situation like that involving Young Thug is a perfect example.
Is Young Thug Dead? Why was 'RIP Young' Trending on Social Media?
Early today the phrase 'RIP Young' went viral on social media. Due to all the bad news involving YSL, people immediately began to think that Young Thug is dead. However, the true meaning of the phrase had nothing to do with Young Thug. One reason 'RIP Young' was trending was due to Isaiah Rashad's birthday. XXL Mag posted a tweet asking what his top three songs are, and many people mentioned his 'RIP Young' track. A more tragic reason 'RIP Young' was trending was due to a 13 year old soccer player named Samuel Kwasi dying during FC Cavaliers game. Take a look at the two tweets that started the 'RIP Young' trend that made people believe Young Thug is dead, and some reactions.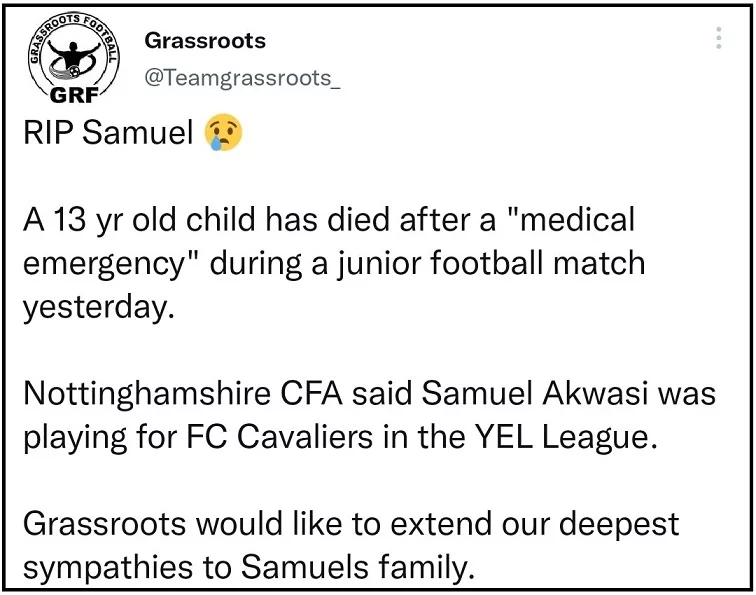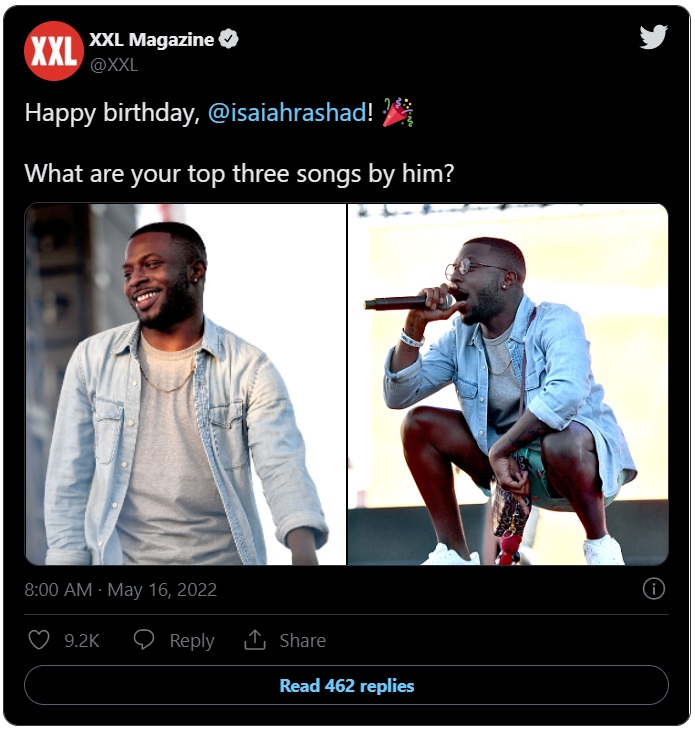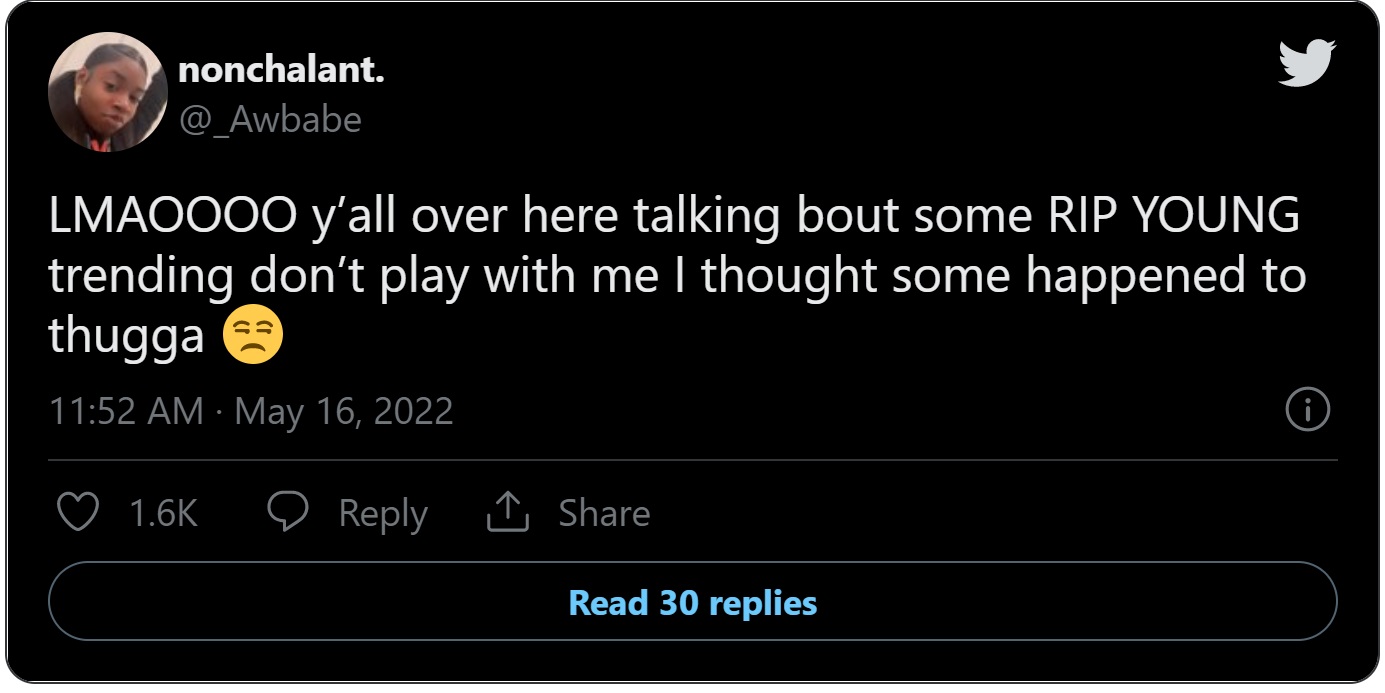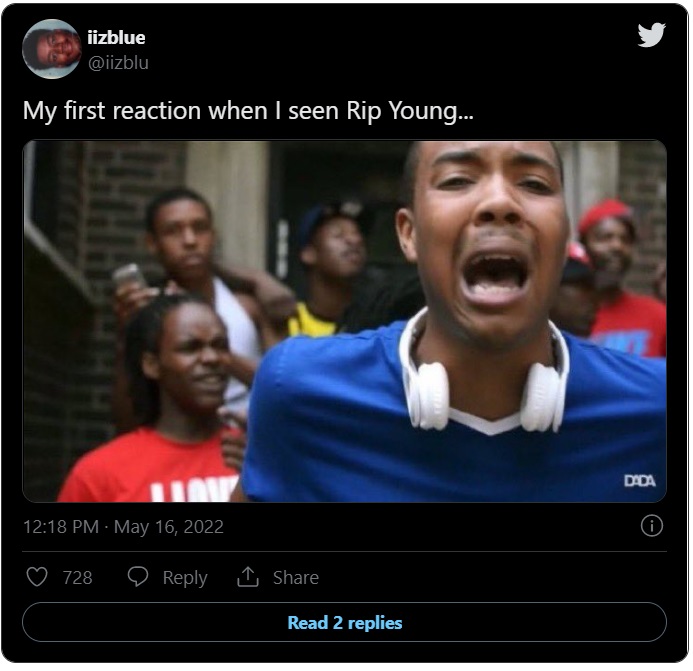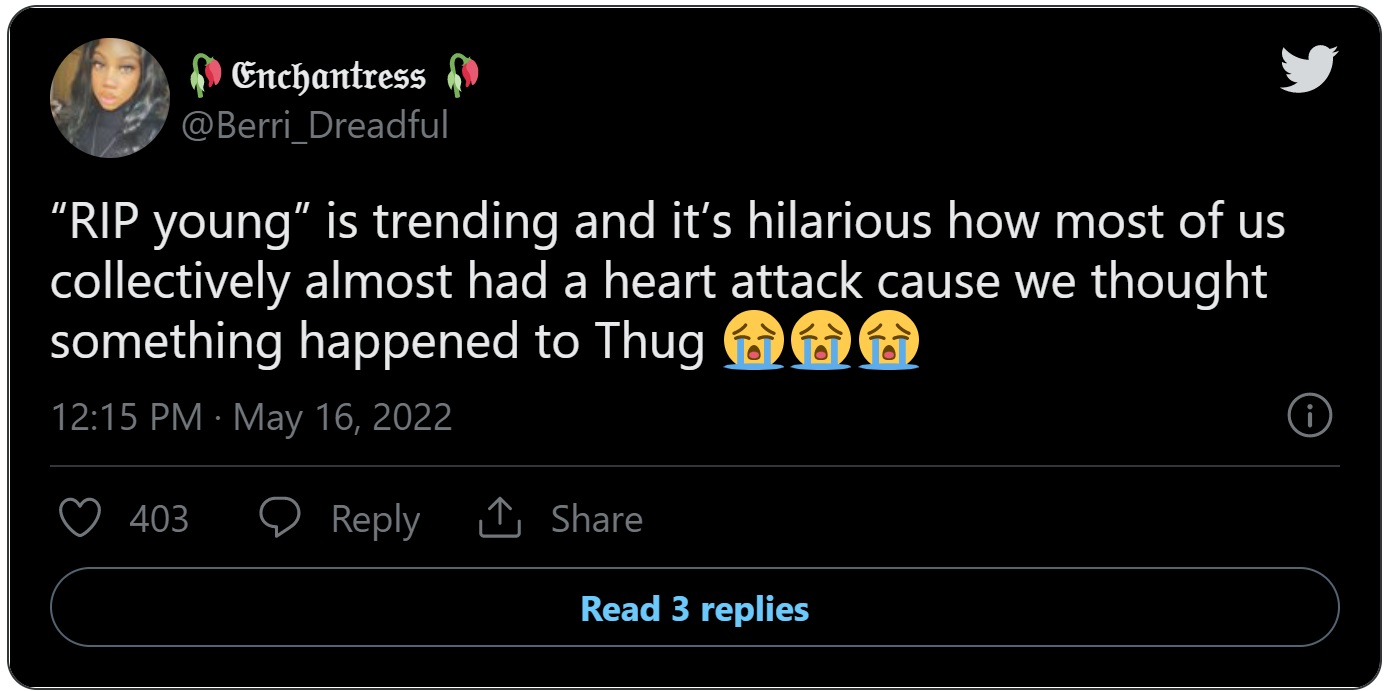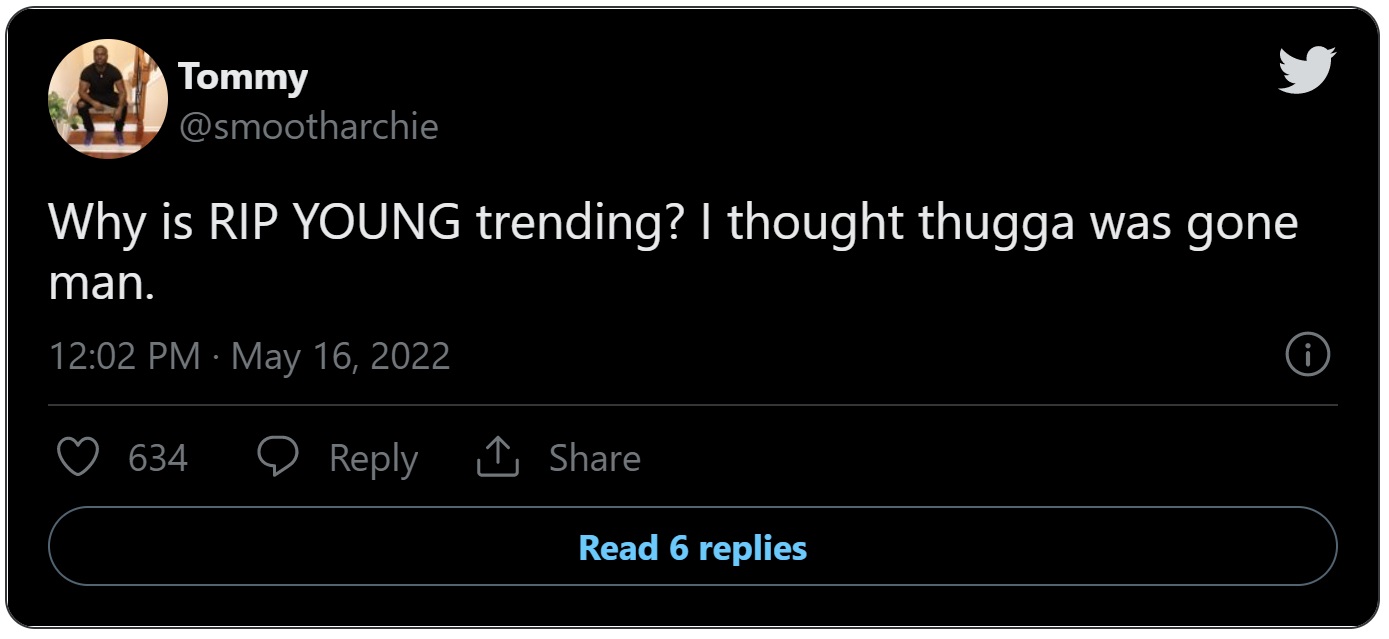 This is Isaiah Rashad's 'RIP Young' track. Currently it has around 9 million views on YouTube, and 32,000 likes.
The fact that a 'RIP Young' trend made people think Young Thug is dead just shows how much YSL's RICO indictment woes have impacted the hip-hop community. Lil Keed's death also has people on edge about the group. It's almost like the Twitter algorithm is trolling with people's emotions right now.
Young Thug is still alive, but the 13 year old named Samuel Kwasi is dead, so there's still sadness involved with the trend. The only positive thing about the trend is the connection to Isaiah Rashad's birthday.