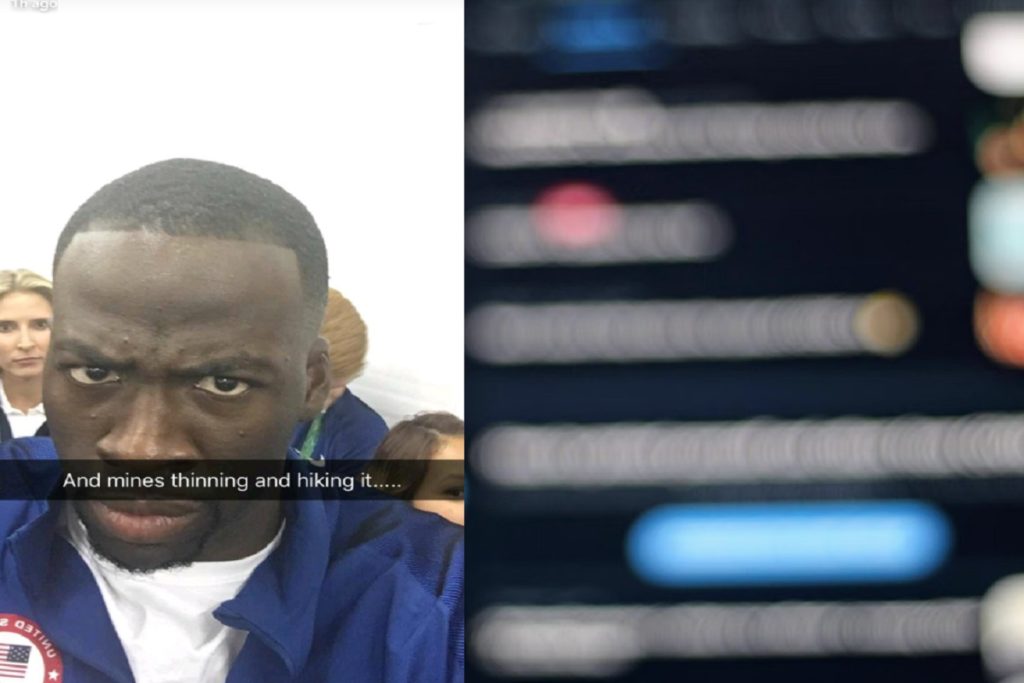 Is Draymond Green a max contract player? This is the viral question causing a ruckus on social media after Draymond Green made a bold statement regarding his next NBA contract. Just like when people were confused that he was selected an all star, people are confused as to why he feels he should be paid the same as other superstar players in the league that do much more.
NBA Twitter Reacts to Draymond Green's Max Contract Request with Epic Roast Session
As we all know Draymond Green isn't nearly the player he used to be back in the days when the Warriors were facing the Cavaliers in the Finals every year. He's much more injury prone now, he's scared to shoot wide open shots, and is often times a liability on the court. Still yet there are moments where he becomes that swiss army knife type of player he used to be that was sometimes regarded as Warriors' most important player.
Recently it was reported that Draymond Green is demanding a max contract from the Golden State Warriors, and feels anything less would be a lowball offer. In life you're always supposed to be more confident in your abilities than anyone else. In that regard it's not surprising that Draymond Green wants a max contract. However, the reality is he has become one of those players that feels he is more valuable than he actually is in many people eyes. Naturally NBA twitter roasted Draymond Green's max contract request. Take a look at social media reactions to Draymond Green's max contract drama.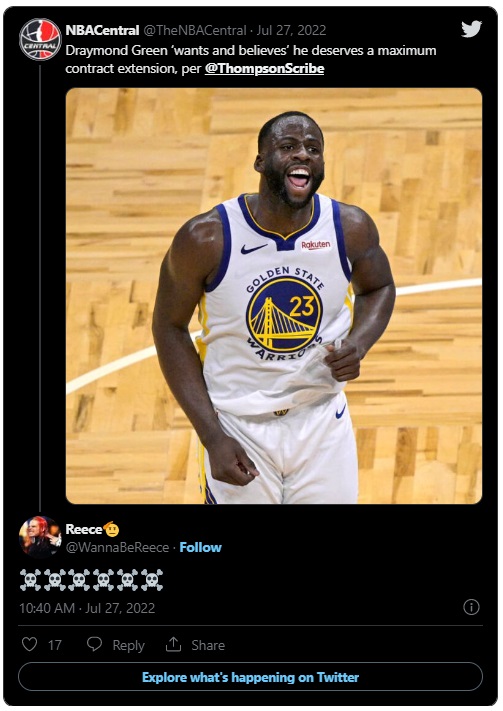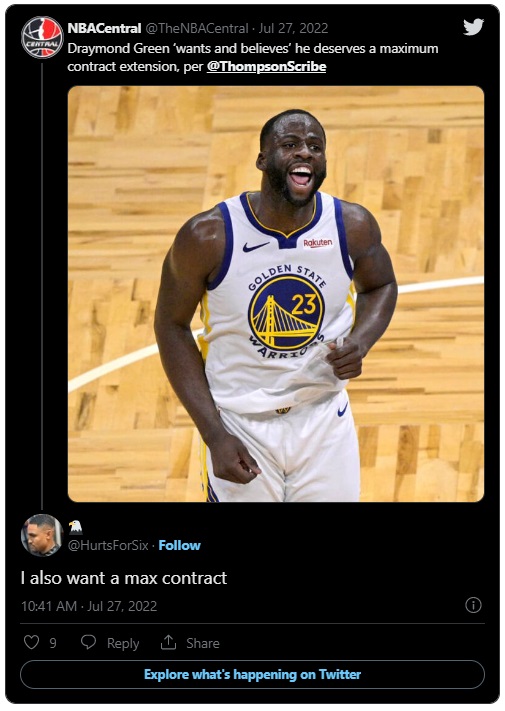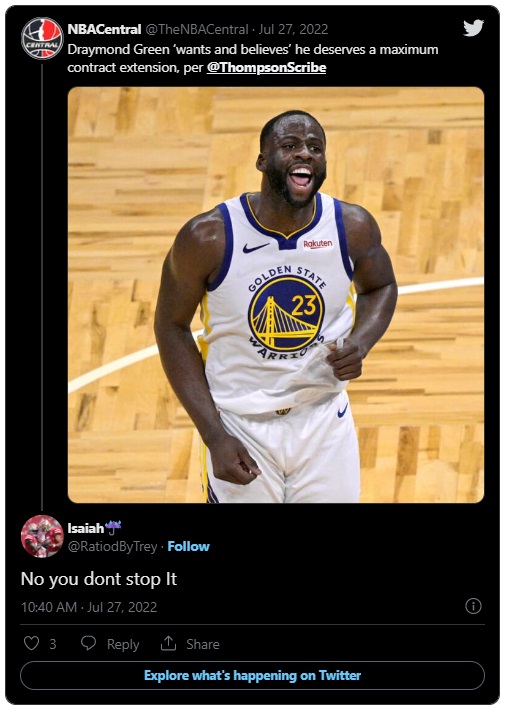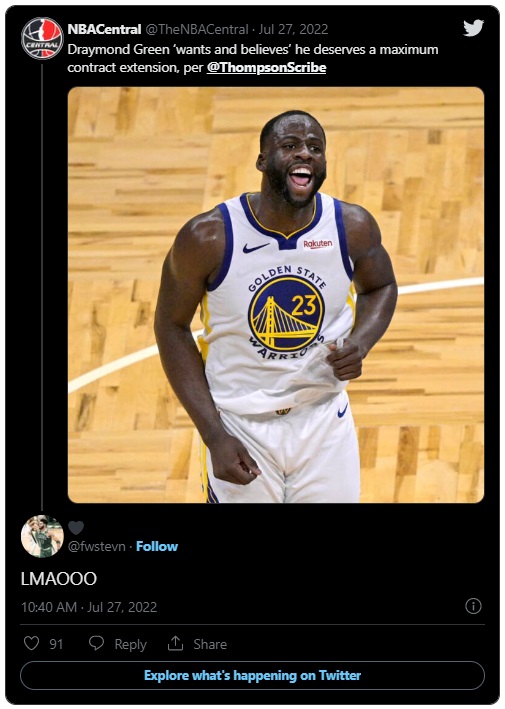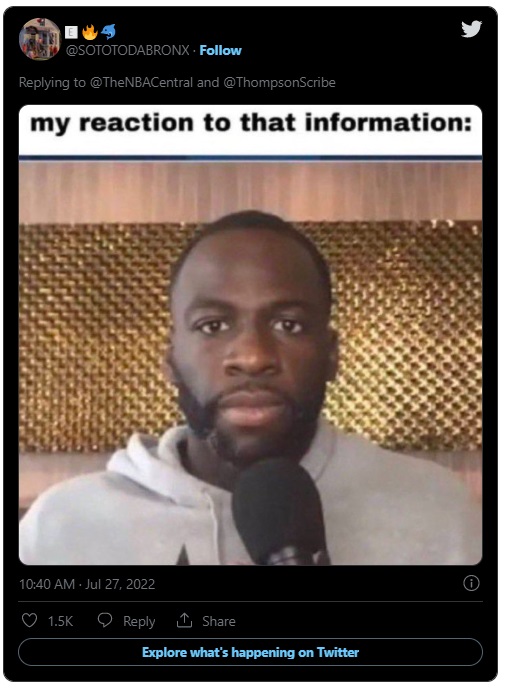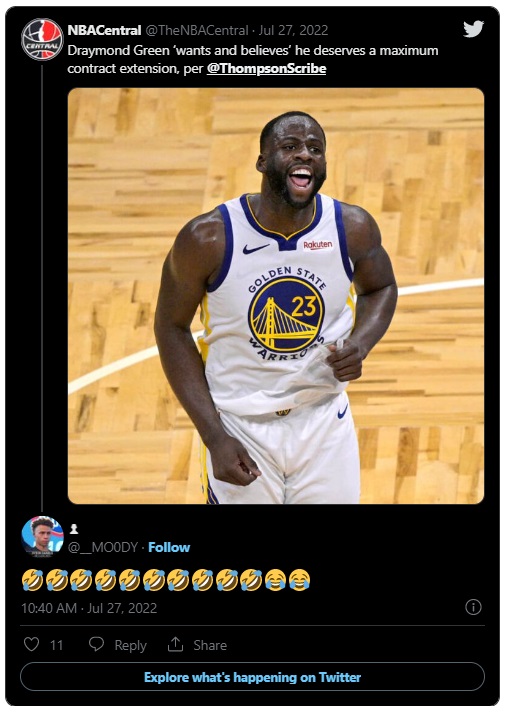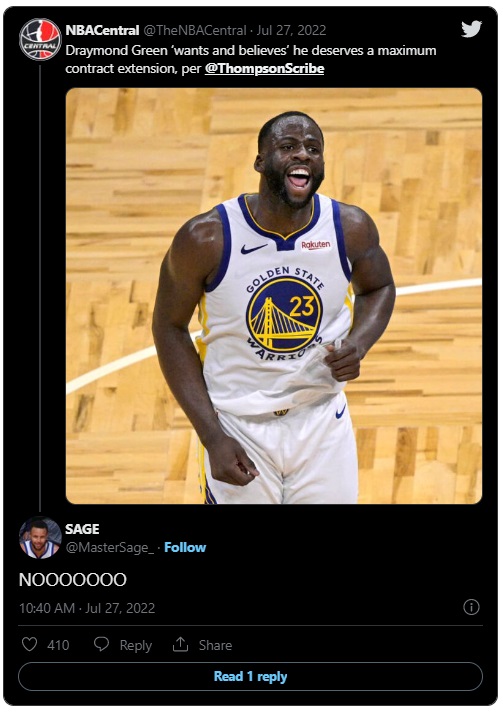 Historically speaking Warriors have overvalued what Draymond Green does for their team in recent years. In addition Warriors' management seems to be very fond of him, Klay, and Curry so they don't seem to mind overpaying them anyway. With that in mind there's actually a good chance Draymond Green might actually get a max contract. It definitely doesn't seem like he's worth that kind of NBA money, but let's all hope he gets that money anyway.