Juan Toscano Anderson reacted to Bleacher Report calling him "Steph's Teammate" in a viral Twitter post. Bleacher Report posted a video of him celebrating a three pointer before Stephen Curry made it, but instead of calling him by his name they referred to him as "Steph's Teammate". It was like they were insinuating his name was irrelevant.
Juan Toscano Anderson responded to Bleacher Report's post saying "Hi, I'm Steph's teammate". My name is Juan". Stephen Curry chimed in saying "Talk to emmmmmmm Juan T!".
Steph's teammate knew it was cash before he even passed it 😂 pic.twitter.com/TLYTcz46Gc

— Bleacher Report (@BleacherReport) February 12, 2021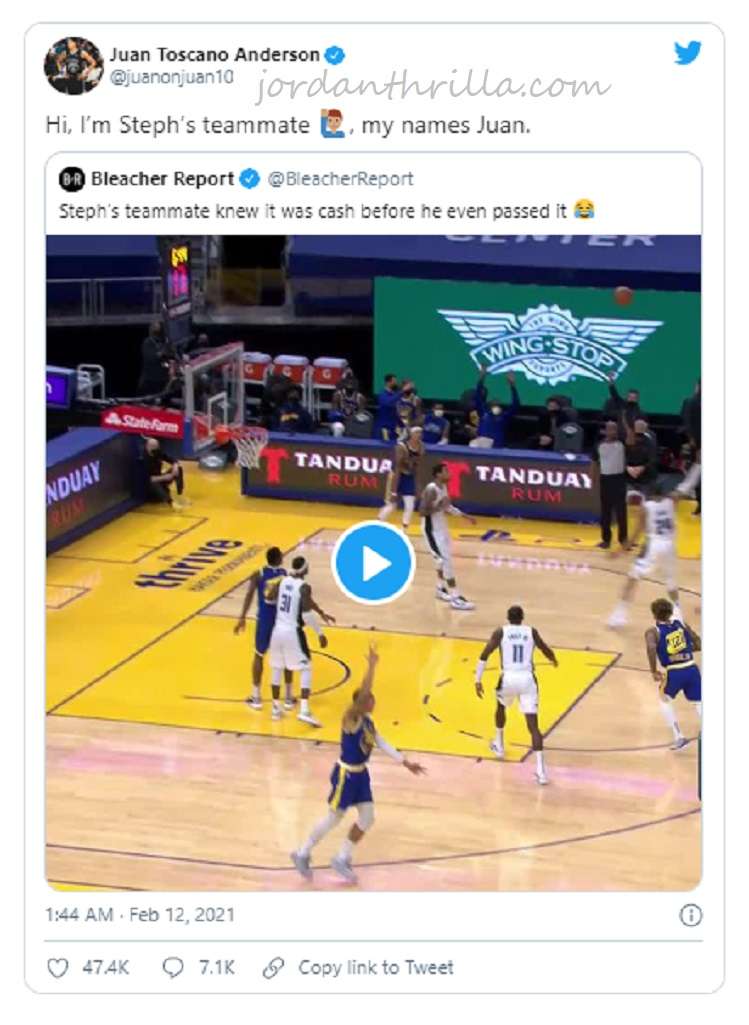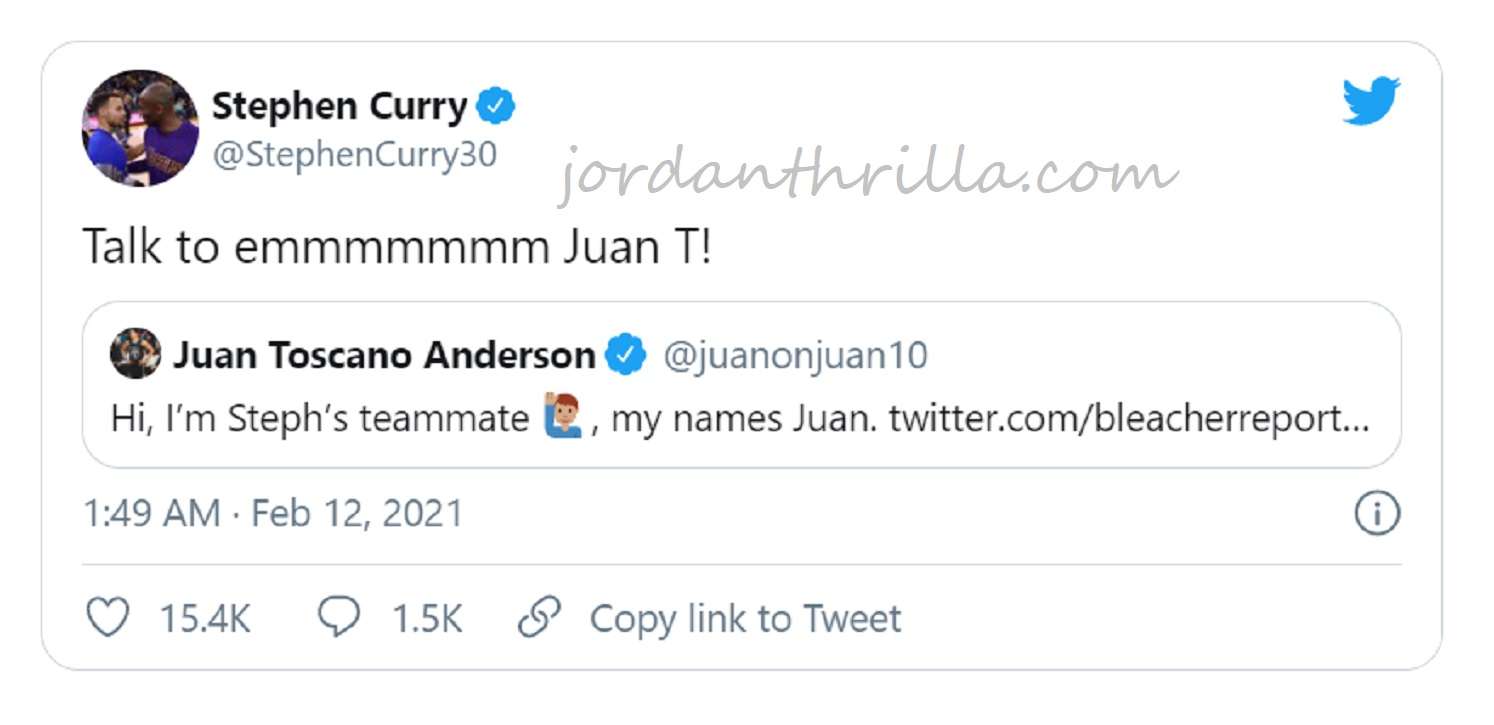 Juan Toscano Anderson has only about 28K follower on Twitter, which technically makes him an "unknown" player by NBA standards. However, the way Bleacher Report couldn't even put his name in their post probably made him feel like a generic player in NBA 2k21.
The coolest part of this whole Juan Toscano Anderson vs Bleacher Report beef was that Stephen Curry had his back. Now everyone will know his name
Author: JordanThrilla