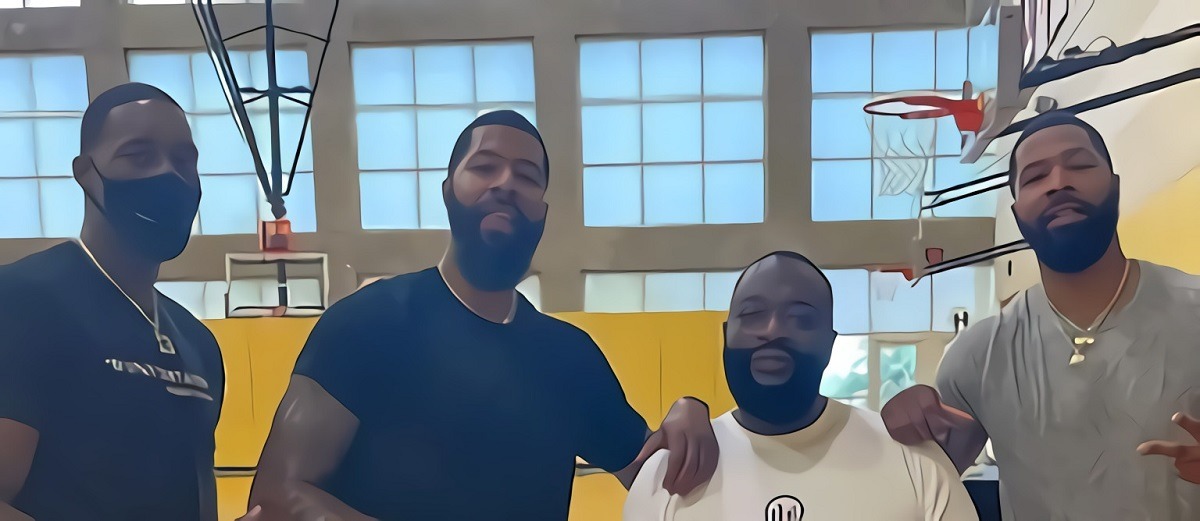 45 year old Rick Ross is 5'11" and weighs around 200 pounds. To many people he's one of the biggest rappers in the game body mass index wise, or at least he probably was. At his heaviest Rick Ross allegedly weighed around 350 pounds, before turning his life around possibly losing over a hundred pounds.
Rick Ross isn't a small guy by any stretch, except when the stretch reaches NBA players. A viral photo shows Bam Adebayo and Morris Twins towering over Rick Ross. In the picture Rick Ross standing next Marcus and Markieff Morris makes him look like almost like kid.
Along with the jokes about his height came comparisons of Rick Ross to Geoffrey Butler from Fresh Prince of Bel Air.
The height difference between Rick Ross, Morris Twins, and Bam Adebayo is astonishing.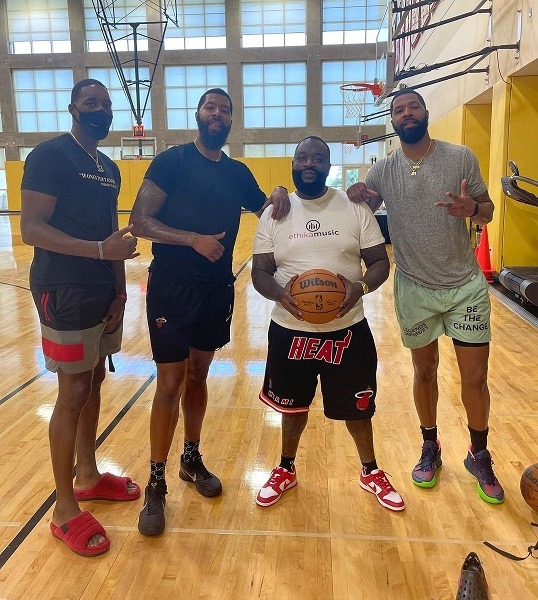 Do you think Rick Ross looks like Geoffrey Butler?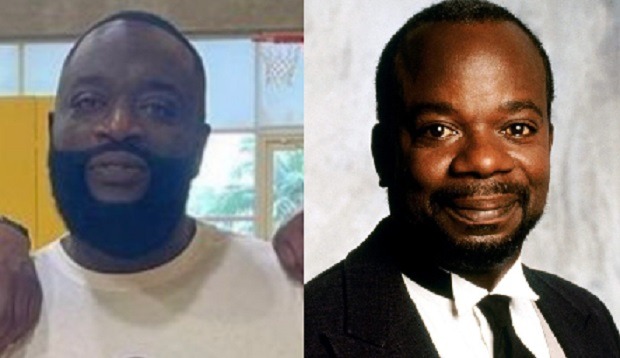 The strangest thing about Morris Twins and Bam Adebayo standing next to Rick Ross, is the similarities in weight.
Despite Rick Ross looking like a kid next to these NBA Players, he's actually around the same weight as Marcus Morris who is listed at 218 lbs.
Author: JordanThrilla Staff