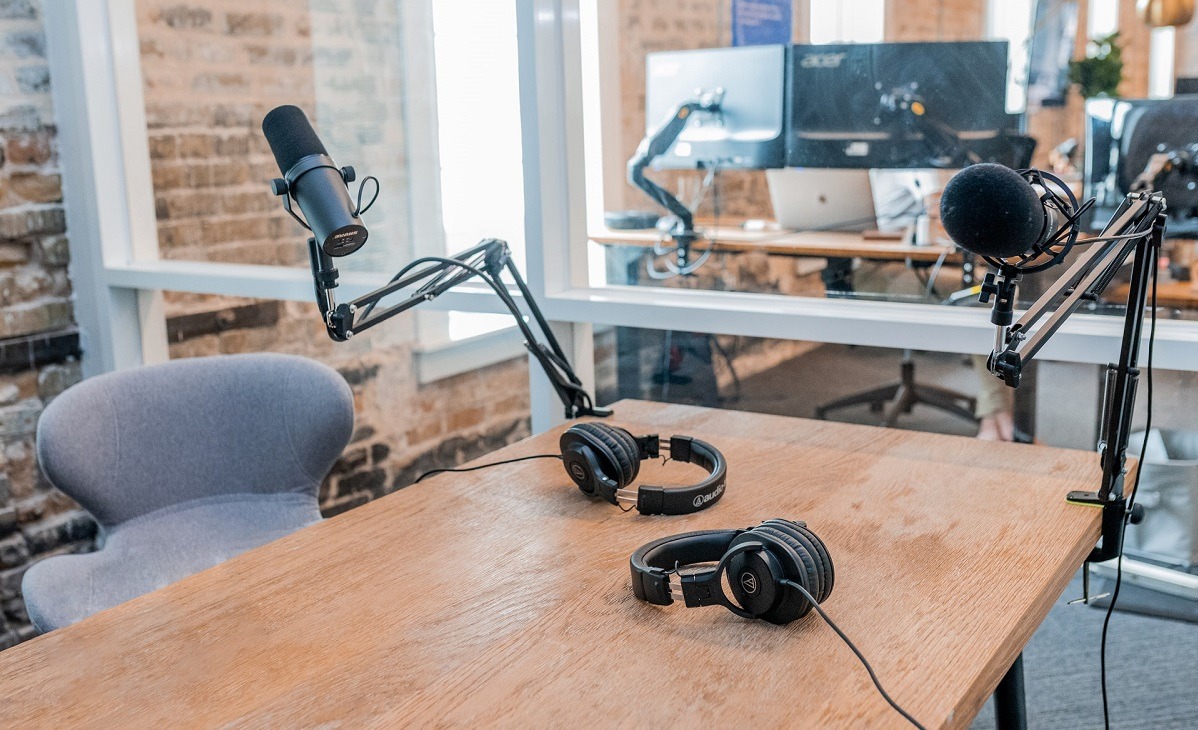 Adams Schefter has been catching the wrath of social media after his first tweet about Dwayne Haskin's tragic death. In that tweet he seemed to be throwing shade at his NFL career while announcing his death to the world. Naturally with all the backlash he was getting he needed to apologize, but he did so in a strange way that is making him catch even more heat.
Is Adam Schefter Using Dwayne Haskins' Death to Promote his Podcast?
Earlier today Adam Schefter apologized for his Dwayne Haskins death tweet, but decided to do so on his podcast. As expected the apology brought his podcast a massive amount of viewership, which many people on social media think was possibly by design. Due to that sentiment his words only made the situation worse.
People are confused as to why he needed to use the Adam Schefter podcast platform to apologize for his Dwayne Haskins tweet, when he could of easily just posted a message on twitter or Instagram for people to read. Did he really need to wait until he was on his podcast to respond to the backlash he was getting? Now people think Adam Schefter is using Dwayne Haskins' death to promote his podcast. Take a look at the video he posted, and some reactions.
Social Media Reacts to Adam Schefter Apologizing for Dwayne Haskins Death Tweet on His Podcast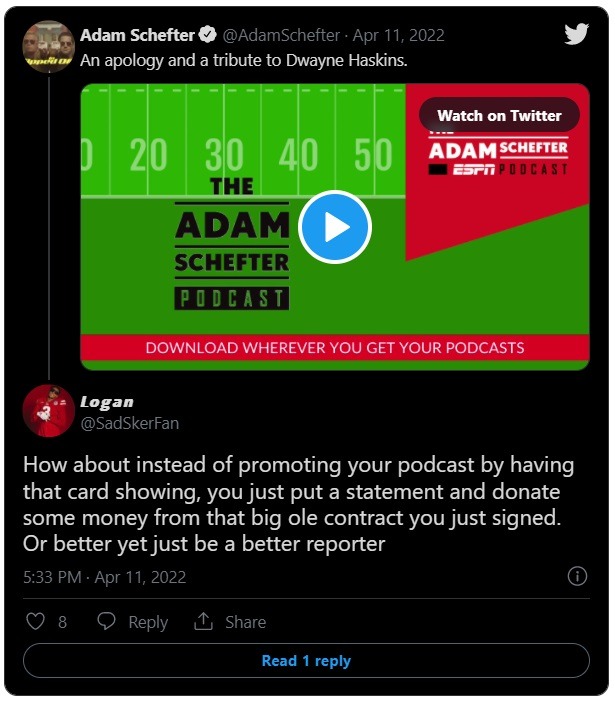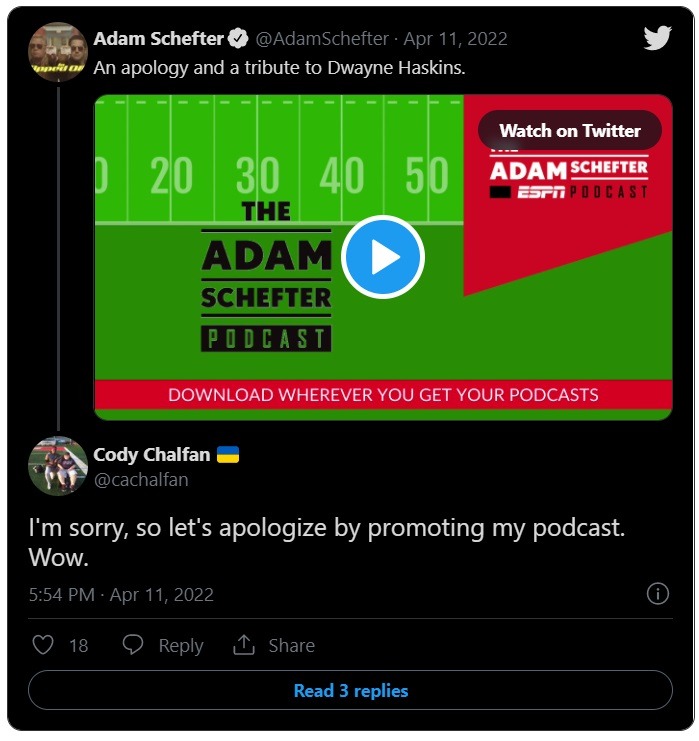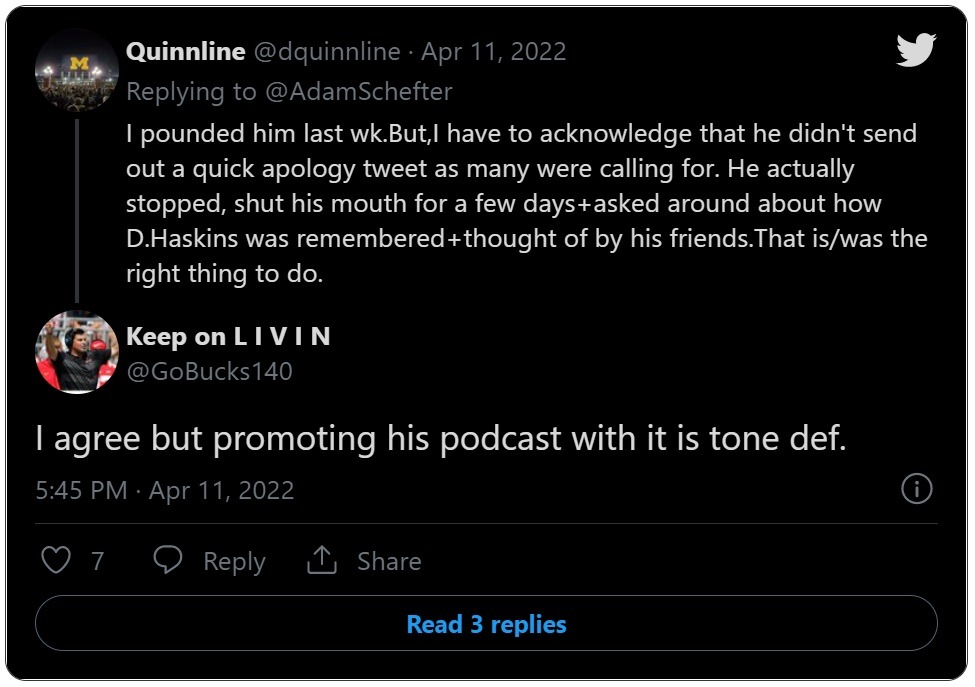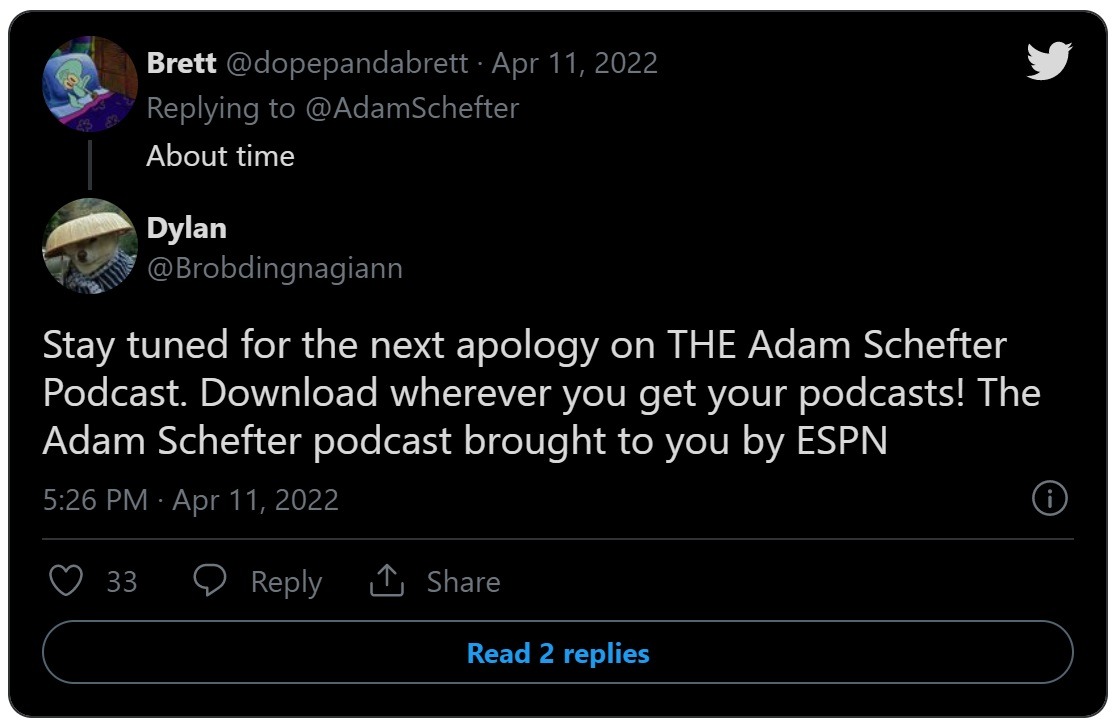 If Adam Schefter is promoting is podcast with Dwayne Haskins' death, his planned has worked. As you can see his Twitter video has over 1 million views, and many of those people probably didn't even know about his podcast beforehand.
All we can hope is that his apology was genuine, and just badly placed by doing it on his podcast platform.