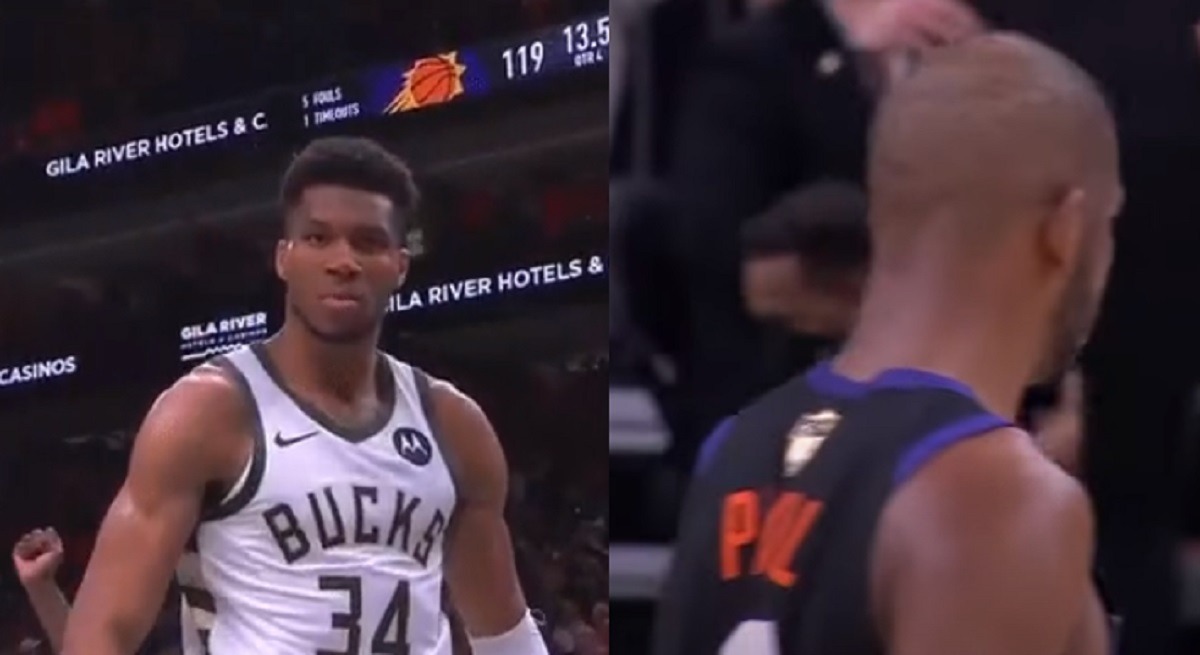 By now we have all seen the biggest play of the NBA Finals Game 5 Suns vs Bucks. Jrue Holiday steals the ball from Devin Booker then throws an alley-oop pass to Giannis, which extended their lead to 3 points basically sealing the game. A small caveat that many people noticed was that it appears Chris Paul tried to injure Giannis Antetokounmpo during the Alley-oop in a very dangerous manner. In fact it's surprising a flagrant foul wasn't called.
Did Chris Paul Make a Dirty Play on Giannis Antetokounmpo in Game 5?
As you will notice in the footage below Chris Paul pushed Giannis in mid-air, which was part of the reason he had to extend his arms so far to complete the dunk. The only reason Giannis didn't fall and possibly seriously injure himself was probably because Chris Paul is small in stature compared to him. This wasn't a light shove either, Chris Paul pushed Giannis in mid air with a lot force.
Here is a better angle where you can see more clearly how Chris Paul pushes Giannis in mid air. Notice CP3 arms right before Giannis almost hit his head on the backboard.
Over the years the trend of people calling Chris Paul a dirty player has gotten more and more prevalent. This incident won't help his case, but hopefully it was just desperation to win in that moment.
Thankfully no one got hurt besides the souls of Suns fans when Giannis stared down the camera after he play.
Author: JordanThrilla Staff