Kevin Durant's hair has always been one of the biggest storylines in the NBA. Whether it was because he doesn't seem to care about brushing it, or because he doesn't attempt hiding his bald spot like Lebron James, KD's hair has always mystified fans. Now a new photo has people wondering if his hair has finally reached a new level.
Did KD Get Dreadlocks This Offseason? KD Dreadlocks Photo Goes Viral
A tweet going viral shows a picture of Kevin Durant with dreadlocks, and it looks very real. However, considering the large bald spot KD has it doesn't seem likely that he really got dreads over the past few months. Also keep in mind that he had a low cut when Nets season ended abruptly after Celtics swept them. If Kevin Durant has dreads it would mean his hair grew at an astronomical rate over the past few months, or he has weave.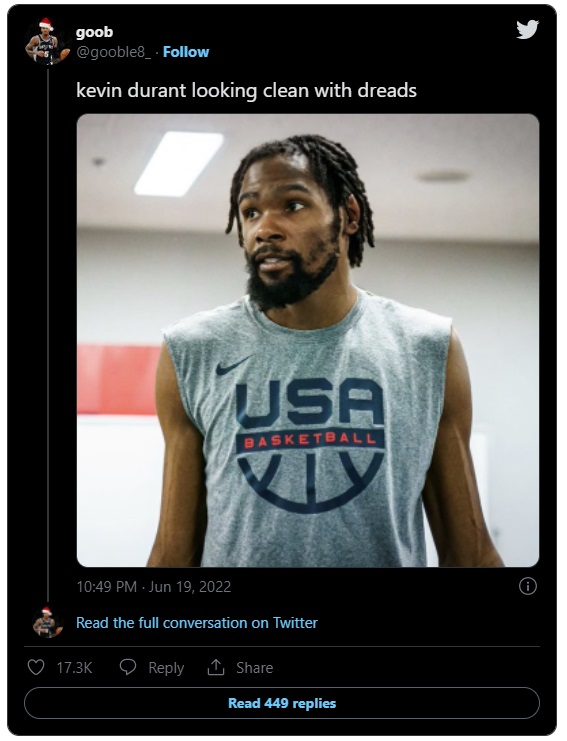 The most we have seen KD's hair grown out in the past was the offseason before he returned from his Achilles injury. It seems almost impossible that he got dreadlocks around that bald spot.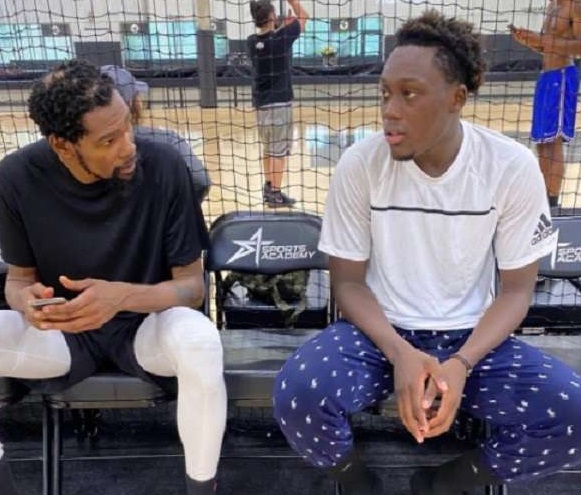 One things that for sure is that the dreadlocks look definitively fits Kevin Durant's face perfectly. However, there's almost a 100% chance the picture is photoshopped. KD having dreads is almost as unlikely as Lebron James getting dreadlocks.
This does make you wonder if KD will ever switch up his hairstyle before he retires.