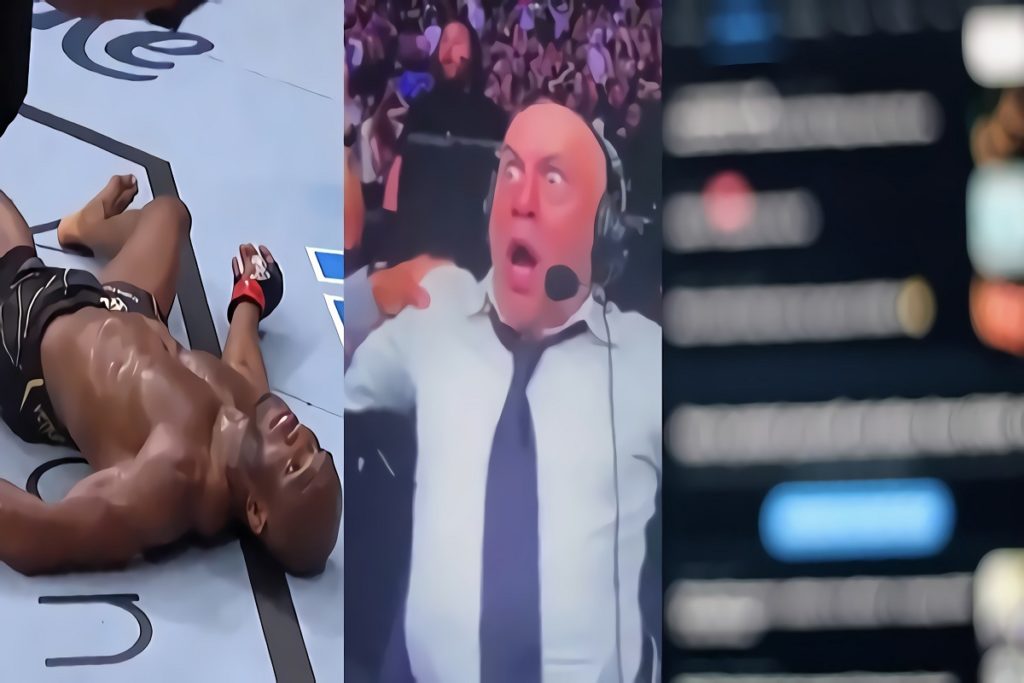 Kamaru Usman tasted defeat for the first time in a long time, and it came in beyond spectacular fashion. In a fight he controlled 99% of the time, it was one small mistake the led to his demise. The ending was ironic, because you could hear Usman's corner say 'no mistakes' right before the final round began. Joe Rogan's reaction to Leon Edwards knocking out Kamaru Usman at UFC 278 led to a funny roast session on social media pertaining to the phrase 'What just happened'.
Leon Edwards Did the Conor McGregor Walk After Knocking Out Kamaru Usman
Before the final round the closest Kamaru Usman came to losing was during the first round when Leon Edwards surprised him with a take down, which almost led to a chokehold finish. After that round you could hear Usman's trainer talk about how dangerous making one mistake can be. From there Usman would easily win rounds 2, 3, and 4. At one point the commentators suggested that Edwards had already given up, and was feeling embarrassed.
However, in the final round an overly confident Kamaru Usman made the mistake of being too aggressive with his approach when all he needed to do was eat the clock. During an exchange in the center of the ring Leon Edwards faked a punch then hit Kamaru Usman with a kick from hell. He immediately fell to the canvas like a large tree that had just gotten chopped down. His eyes were open on the mat, but he couldn't move his body. Leon Edwards' Conor McGregor walk after winning the match was the ultimate flex since Usman was actually taunting him during the fight.
Kamaru Usman Memes and 'What Just Happened' Trends After Joe Rogan's Reaction to Leon Edwards Knocking Out Kamaru Usman at UFC 278 Sparks Epic Roast Session
When the legendary moment happened Joe Rogan was on hand providing color commentary. Since 2002 he has been providing insight during UFC events that led to him being considered one of the most entertaining commentators ever. A perfect example of why many people believe that was his reaction to Leon Edwards knocking out Kamaru Usman. After his reaction went viral the phrase 'What just happened' started trending as people posted Kamaru Usman memes clowning his knockout loss. Take a look at some viral tweets from the 'What Just Happened' Kamaru Usman roast session after UFC 278.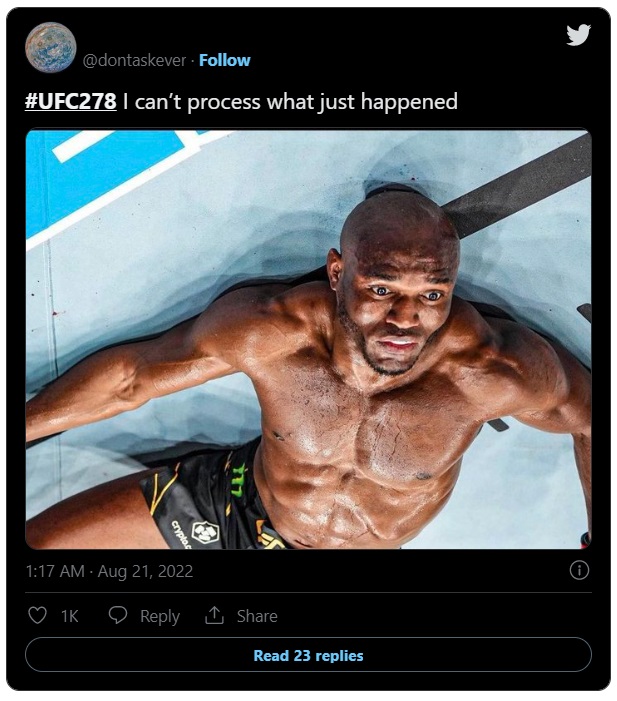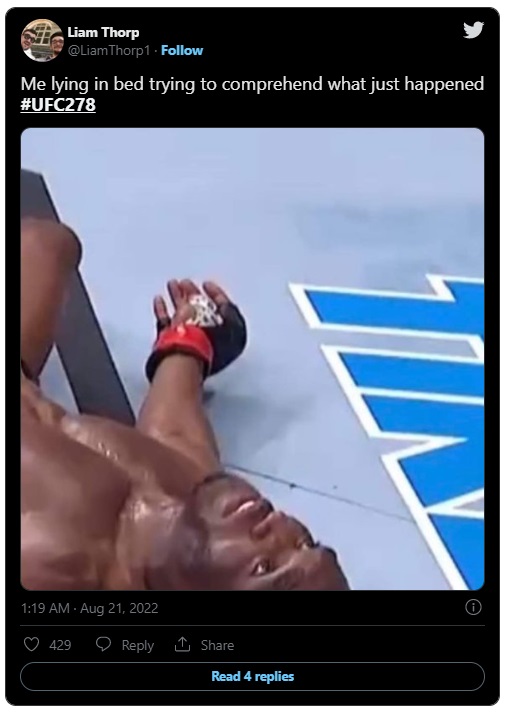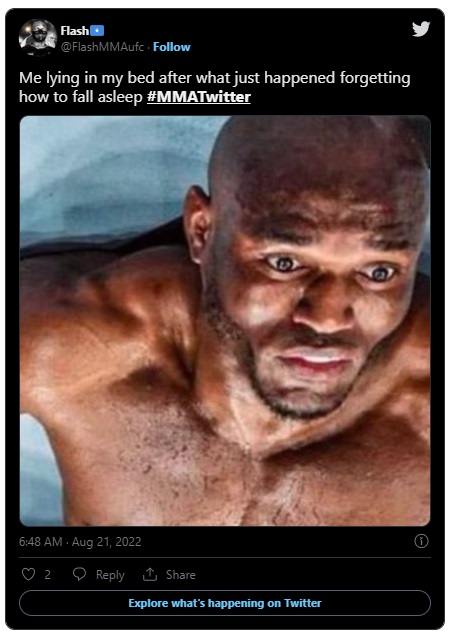 It's safe to say it's going to be a long few months for Kamaru Usman, because he was clearly the better fighter, but Leon Edwards was the better opportunist on this night. It has to sting knowing that you were literary 55 seconds away from another easy victory, but got caught lacking in the final moments. Masvidal is somewhere laughing at Usman getting a taste of the same knockout medicine he received during their match.
The Kamaru Usman memes are hilarious, but it's shocking to see him on the receiving end of this. One of the most unexpected losses in UFC history. There definitely needs to be a rematch.