Kyrie Irving, the star point guard of the Brooklyn Nets, is known for his skills on the court and his outspokenness off it. He is also an avid gamer who enjoys playing NBA 2K23, the latest installment of the popular basketball video game franchise. However, he is not willing to play with anyone who promotes drug selling or use, even if it's just a username.
In a recent livestream on Twitch, Irving was playing NBA 2K23 online with some of his fans and friends. He received a squad invite from a random player who wanted to join his team. The player's username was "I Sell Rocks", which is a slang term for selling crack cocaine. Irving was not amused by the name and immediately declined the invite. He then proceeded to lecture the player on why he should change his username, and stop glorifying drug dealing.
"I'm not playing with you just off the strength of your name. C'mon bruh" Irving said.
Irving reactions isn't surprising considering that drug selling and use are serious issues that affect many communities and families. Many people have seen the negative effects of drugs firsthand. Being the great person that he is, Kyrie is not going tolerate anyone who makes light of them, or encourages them.
I tried to run with Kyrie Irving on 2K22 while he was streaming
by u/CanIBake in NBA2k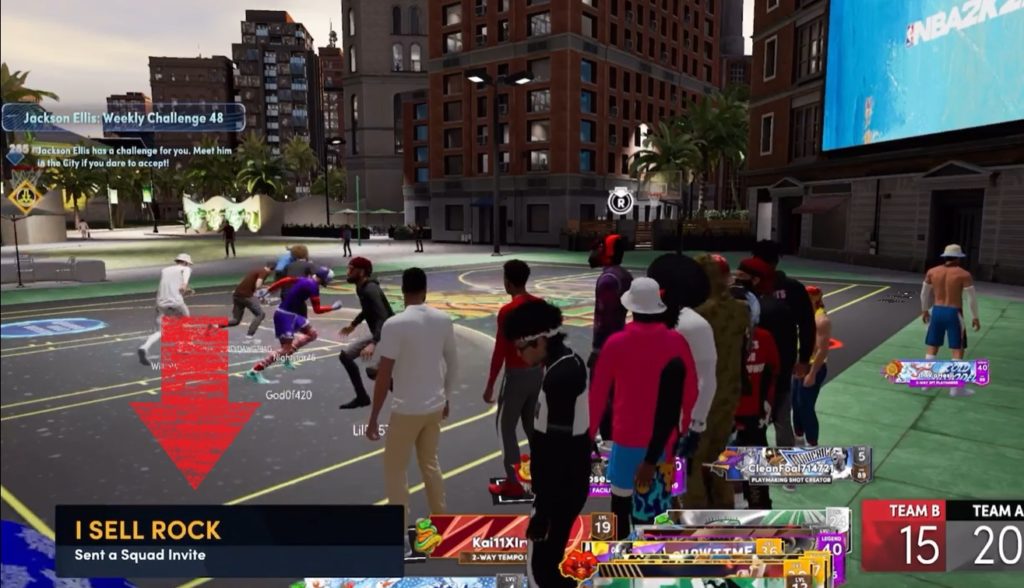 The video of Irving's reaction and message went viral on social media and received mixed responses from fans and critics. Some praised him for standing up for his values and speaking out against drug selling and use. Others accused him of overreacting to a harmless username.
If you were Kyrie would you squad up with someone who calls themselves "I Sell Rocks".