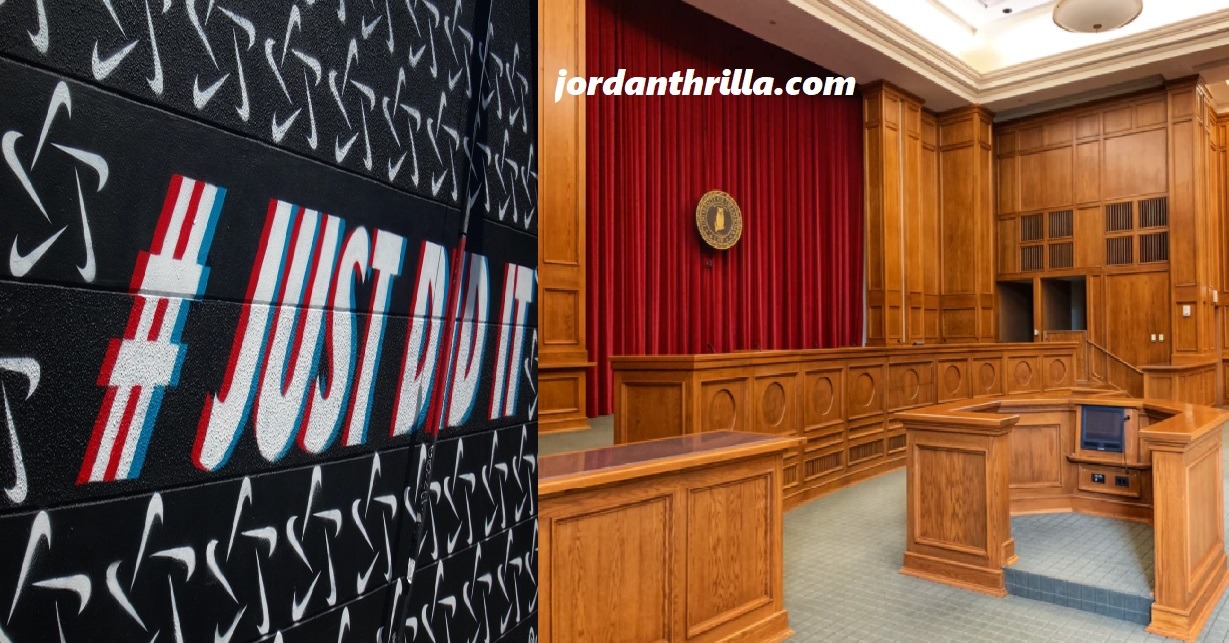 When Lil Nas X's Nike shoe Air Max 97's containing a demonic slogan and real human blood were released many people wondered how a corporation whose public image meant everything could sign off on it. It appears they didn't, because Nike has filed a lawsuit against MSCHF for Lil Nas X 'Satan' Nike shoes promoting Illuminati 666 Devil Worship. The shoes were a limited edition released with only 666 pairs available, which paid homage to the Illuminati Devil worshipping number. It appears none of those 666 pairs will be sold now that Nike has intervened.
The Story Behind the MSCHF x Lil Nas X "Satan Shoes"
Lil Nas X teamed up with MSCHF to have the limited edition devil worshipping Nikes released after he dropped his new single Montero. Each of these Air Max 97's contain 1 drop of human blood, which most people thought was disgusting. It's still not clear whose bodily fluids are in them.
What is the Demonic Slogan on Lil Nas X Nike Shoes?
Each Lil Nas X Nike shoe contains a devil worshipping slogan that reads, "Better to reign in hell, then to serve Heaven". People felt that he and Nike were openly promoting sin, and telling people his goal is end up in purgatory for eternity. However, now it seems Nike is saying it was only MSCHF promoting sin unbeknownst to them.
What Are the Complaints in Nike's Lawsuit Against MSCHF Lil Nas X 'Satan Shoes'?
In Nike's Lawsuit against MSCHF there are 4 violation complaints listed. They included Trademark Infringement Violation of 15 U.S.C. 1114, False Designation of Origin/Unfair Competition in Violation of 15 U.S.C. 1125(a), Trademark dilution in violation of 15 U.S.C.(c), and Common Law trademark Infringement and Unfair Competition.
According to leaked lawsuit documents Nike is requesting a Jury Trial on the matter. The case was filed with United States District Court of the Eastern District of New York.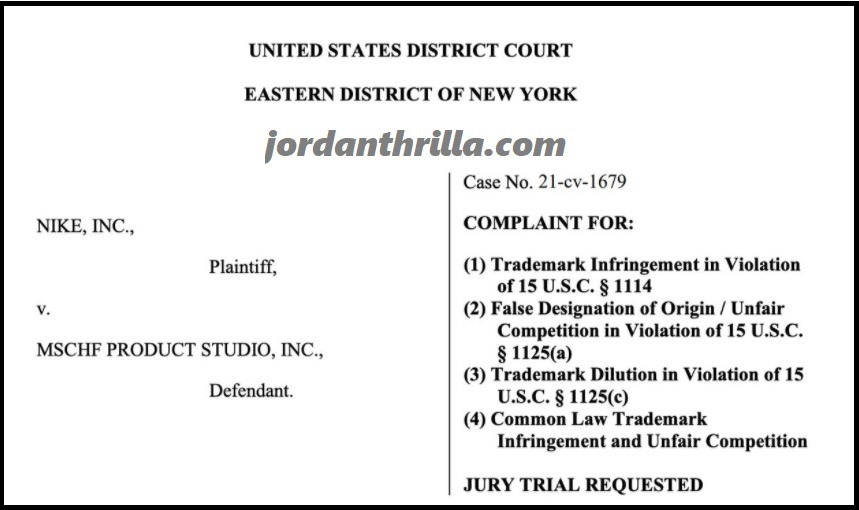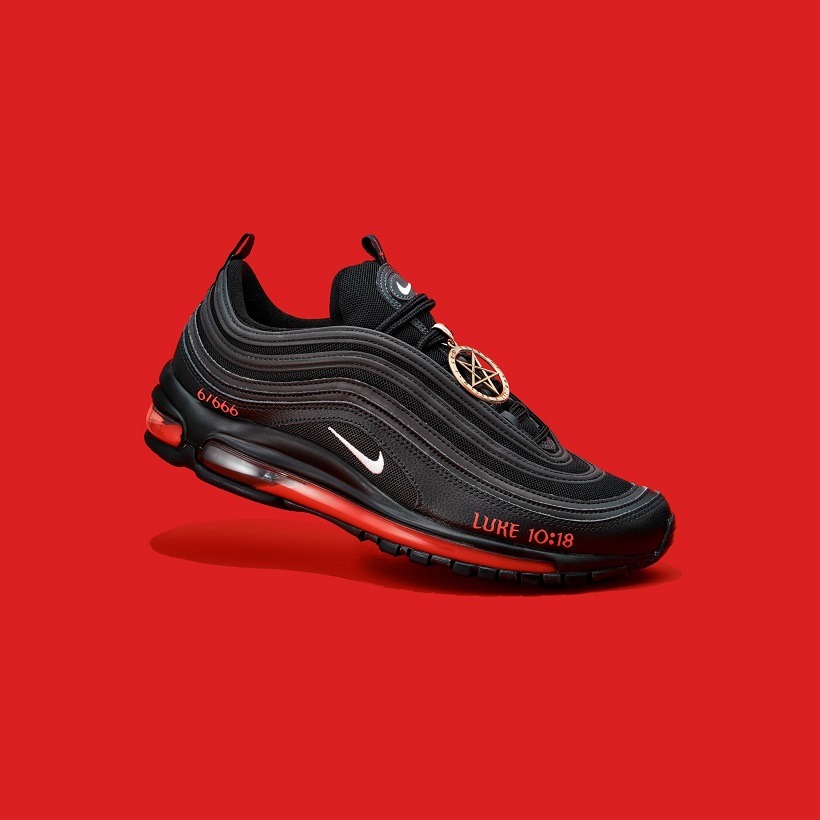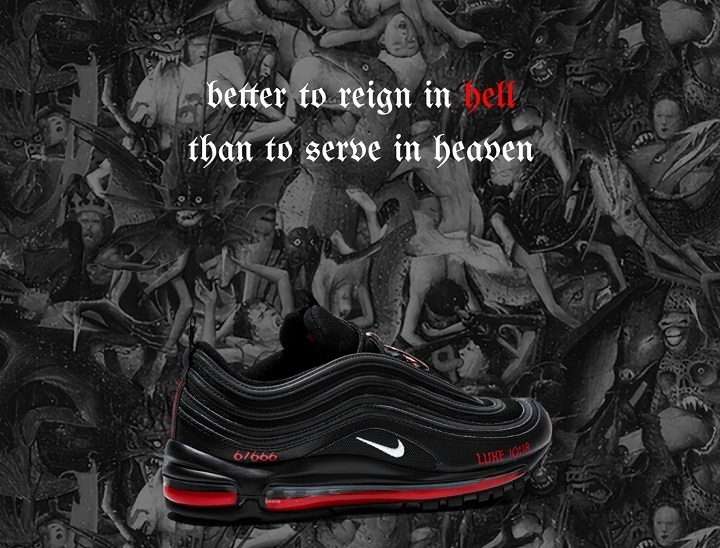 Why Does Lil Nas X Nike Satan Shoes say "Luke 10:18"?
On the side of each Lil Nas X Nike shoes is the bible verse titled 'Luke 10:18'. In this passage from the bible it reads, "He replied, I saw Satan fall like lightning from heaven". In essence Lil Nas X is paying homage to the day God banished Satan from Heaven by casting him into his own kingdom, which became "Hell".
As the bible tells it Satan was once God's favorite and most beautiful angel. In fact he was the angel of music, which is ironic because many people think most music promotes sin. Due to his position of being God's favorite Angel, Satan grew too full of himself and in turn wanted to be a God. That's when he was kicked out as a servant in Heaven, allowing him to rule over purgatory.
People were wondering if Nike should be cancelled for promoting Satanism, but it appears they weren't. However, this lawsuit could be a form of damage control. You have to wonder if it would have been filed if the public perception of the release wasn't so controversial.
Either way MSCHF is in huge trouble over this, because history tells us when Nike files a lawsuit they usually win.
Author: JordanThrilla Staff