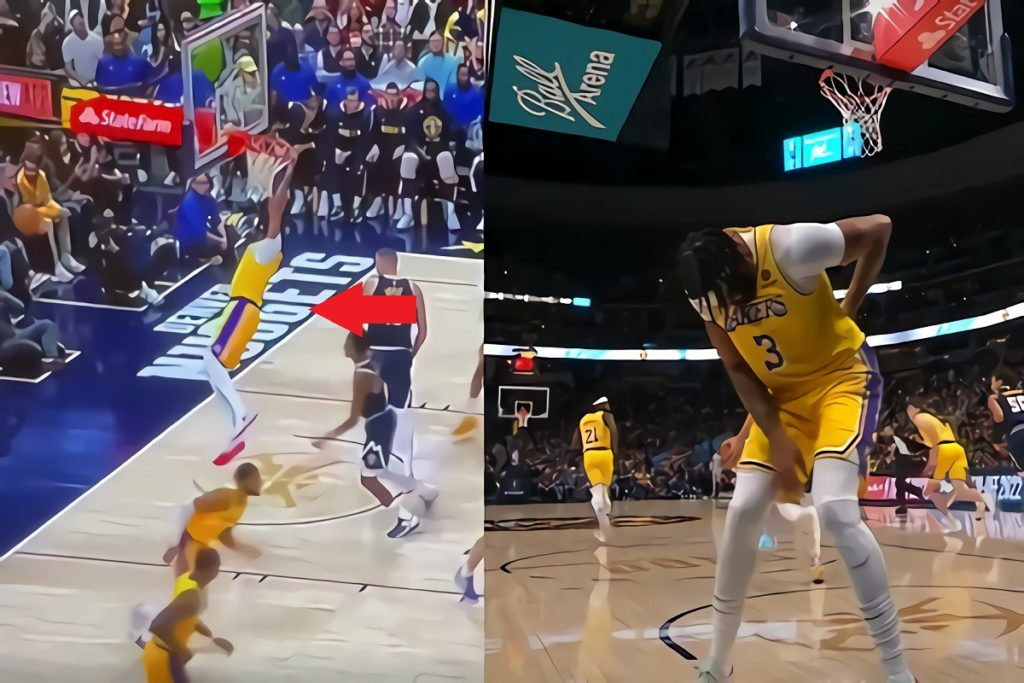 Lakers are off to a horrific 0-4 start, and Anthony Davis' body is already breaking down again. Last season Charles Barkley donned AD with the nickname 'Street clothes' to pay homage to his uncanny ability to get injured, and miss a lengthy amount of time. The injury bug bit him again during Lakers loss to Nuggets, and on one play he got injured doing that new feature in next gen NBA 2k23.
'Trade AD' Trends as Social Media Roasts Anthony Davis Injuring His Back While Hanging on the Rim Like Real Life NBA 2K23
Anthony Davis first tweaked his back while going for a rebound against Nikola Jokic. After play he was hunched over pain, a sight Lakers fans have grown accustom to seeing on a game to game basis. It should be noted that AD was listed as questionable before the game with lower back stiffness, so it was almost inevitable he would reinjure it considering how seemingly frail he seems to be. He stayed in the game after the first tweak, which set him up for the second injury scare. Anthony Davis was hanging on the rim like a NBA 2K23 character while he injured his back again. "Trade AD" began to trend on social media as Lakers fans roasted AD getting hurt once again.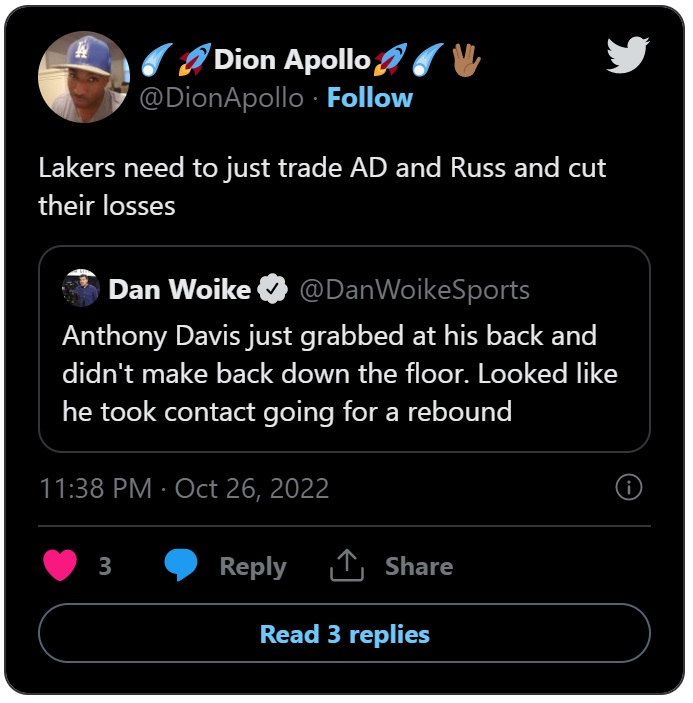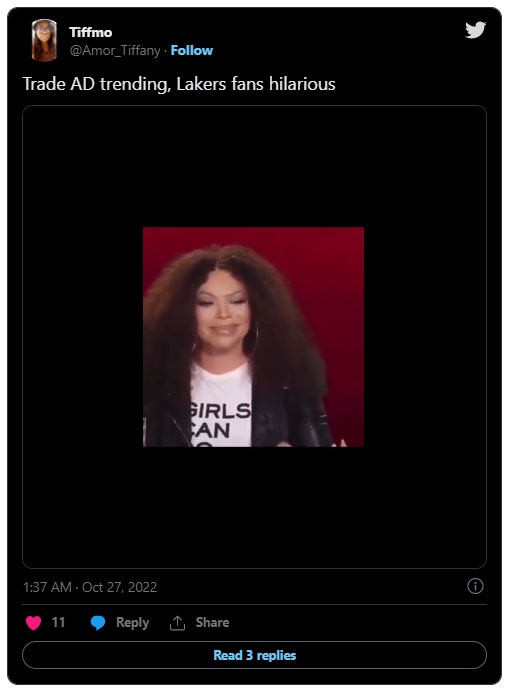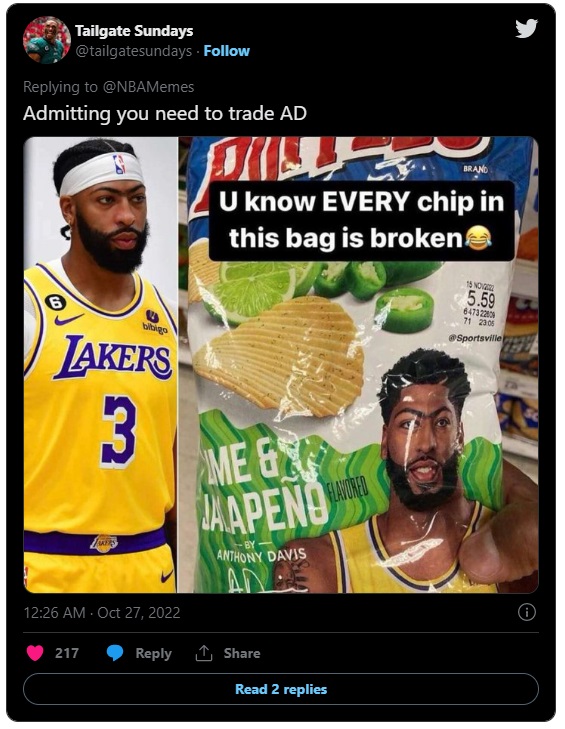 Before the season began Anthony Davis claimed he altered his offseason training regimen to help prevent injury, and shorten the amount of time he misses if he did get injured. While he still seems to be just as injury prone as ever, he still hasn't missed a game this season, so in that regard maybe the offseason training is paying off.