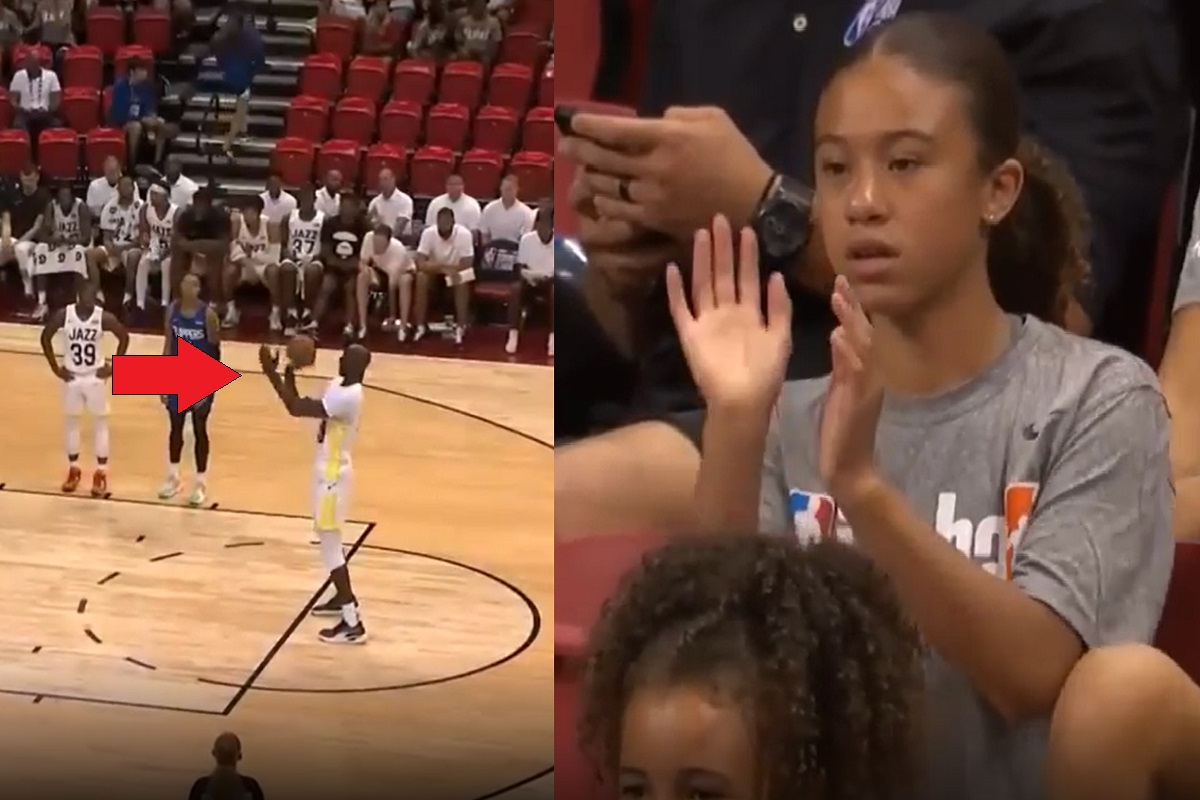 Despite hardly ever seeing any in-game action Tacko Fall remains one of the most popular players in the NBA due to his great personality, and 7'6″ frame. He might be the only bench warmer besides Boban who has commercials on TV. On the basketball court he moves very slow and struggles to score, but seems to have his fundamentals down pat except at the free throw line. Recently Tacko Fall's strange free throw shooting form went viral during a Summer League game.
Tacko Fall's Free Throw Shooting Form Real Life Glitch Leaves NBA Fans Shocked and Confused
You know how in NBA 2k22 sometimes a player will glitch causing them to make some creepy erratic movement. That's what it looks like when Tacko Fall shoots a free throw. Right before he releases the ball his guide hand makes a strange twitch that makes it seems like he lost the ball, but somehow it still goes towards the hoop. What's craziest about that is both his free throws hit nothing but net.
As you'll see in the footage Tacko Fall's free throw form left the entire arena perplexed. You could see some young NBA fans trying to figure how his shooting form works.
Tacko Fall's free throw form makes Chuck Hayes' look normal.
In life there's an old saying that goes 'If ain't broke don't fix it', and that could apply to Tacko Fall's free throw form. Although it looks impossibly strange it still seems to go in.
Maybe some other poor free throw shooters should take lessons from him.