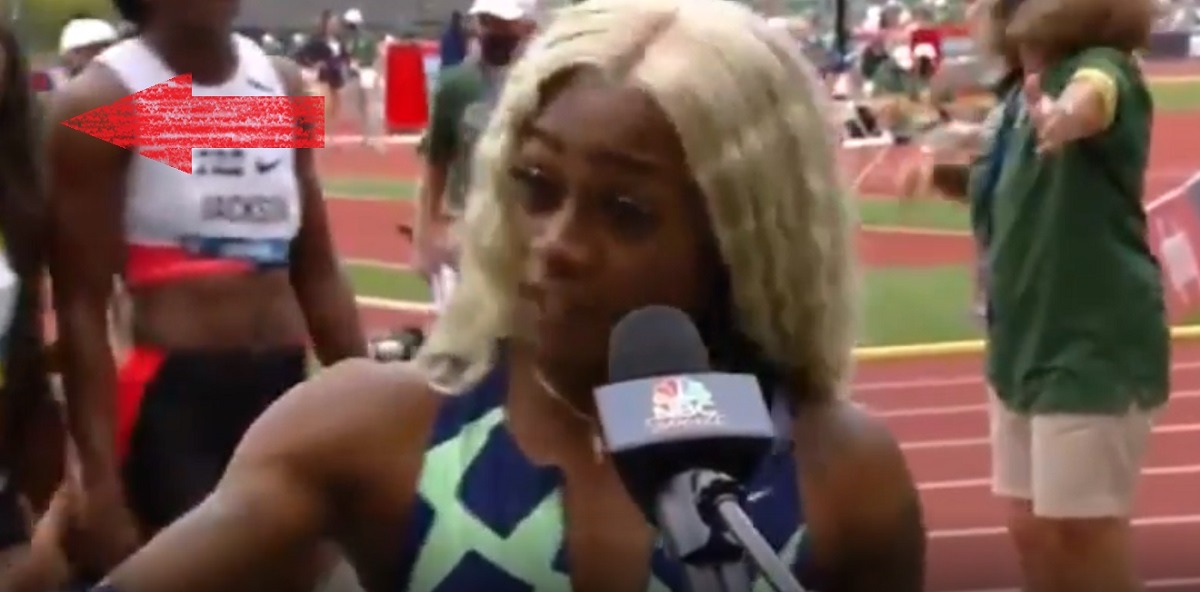 The beef between Jamaican track athletes and Sha'Carri Richardson seems to be going stronger than ever after a subliminal incident during the Prefontaine Classic at the University of Oregon. By now you probably know Sha'Carri put on a lackluster performance, which stung more due to comments she made during the Tokyo Olympics that Jamaicans didn't take kindly to. After her loss, salt was thrown on her wounds, which she'll probably realize after watching the footage again.
Shelly-Ann Fraser-Pryce Videobombs Sha'Carri Richardson Post-Race Interview
Cameras caught Shelly-Ann Fraser-Pryce laughing at Sha'carri Richardson during her post race interview after coming in last place. The way she was smiling and eyeing her as she walked past made you think she was saying to herself "you got served". What made the moment funnier is that Shelly-Ann Fraser-Pryce photobombed Sha'Carri Richardson during a moment she was making excuses about why she lost so badly.
Social media turned the moment into a "humble yourself" Sha'carri Richardson meme.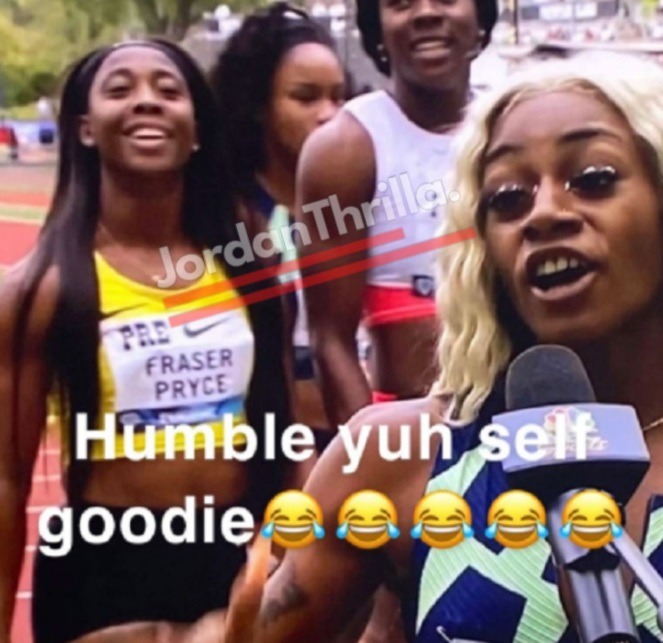 This would mark the second time a Jamaican track athlete has seemingly dissed Sha'Carri Richardson during an interview. The last time it happened Elaine Thompson-Herah was asked about racing Sha'Carri during the Olympics, and gave a reply that threw some serious shade. Shelly-Ann Fraser-Pryce photobombing Sha'Carri Richardson and laughing at her was definitely more direct.
Right now the Jamaicans have won the last two rounds of the beef vs Sha'Carri. Who will win round 3 whenever that happens?
Author: JordanThrilla Staff